The Corrective Action Continues
I wish I was able to add to my analysis from the weekend, but I think I said what I needed to say. And, with that being said, I am still forced to present a bit more analysis based upon today's action. Yet, it does not change my overall perspective.
There is nothing I am seeing at this time that is suggestive of strong bullish action. Rather, the overlapping rally we experienced today suggests that this wave v of the c-wave of either green iv or yellow [ii] is an ending diagonal.
So, this means the market is going to have to break below 2945SPX to provide us with an initial indication of a top in place, with follow through below the 2920/30SPX to provide us with a more likely indication that we have topped. And, the manner in which we drop below that support will likely be more instructive as to which colored count we should be following.
In summary, I cannot maintain any semblance of a bullish perspective for as long as we remain below 2992SPX, and the indicators suggest this is simply a corrective rally in a bearish trend. So, I still retain an expectation to drop down to the 2820SPX region, and depending upon the structure of the drop, it could even be much deeper than that. But, we will take that one step at a time during this whipsaw corrective action.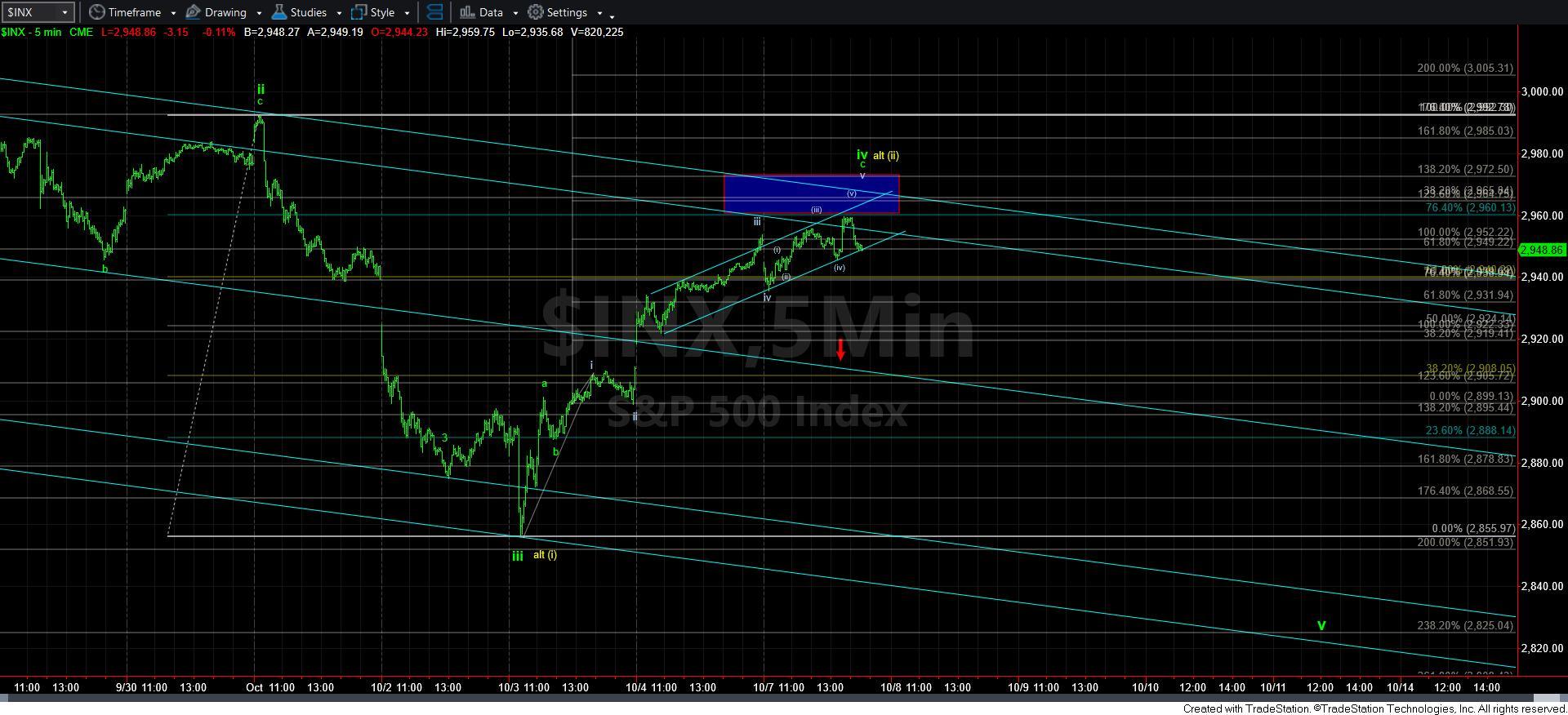 5minSPX
60minSPX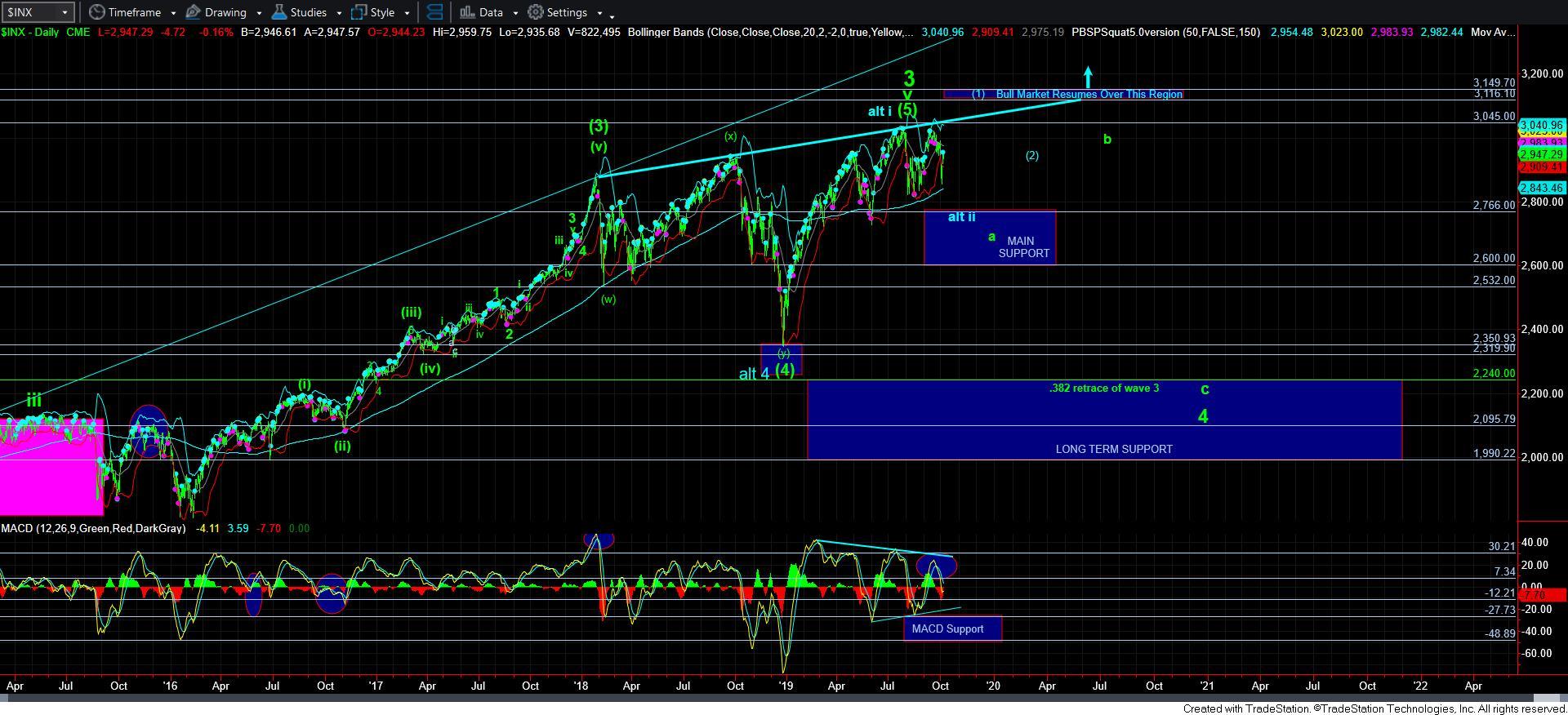 1SPXdaily