The Consolidation Continues - Market Analysis for Jun 1st, 2022
Again, there really is not much for me to add to the analysis of the SPX. It seems pretty clear that the last two days were only the a-wave and b-wave within wave [iv], with today's decline into the pivot being the c-wave. And, until we actually see an impulsive move through 4130SPX, there is still some potential for one more lower low in the c-wave of [iv].
But, overall our support is holding, and as long as it does, I am still expecting another rally in the coming days to complete wave [v] of iii.
And, please continue to remember, as I outlined in the live video today, until we actually complete all 5-waves up (which still needs waves [v] of iii, iv, and v), we cannot be confident that we are ready to rally to our next larger degree target in the 5150-5500SPX region.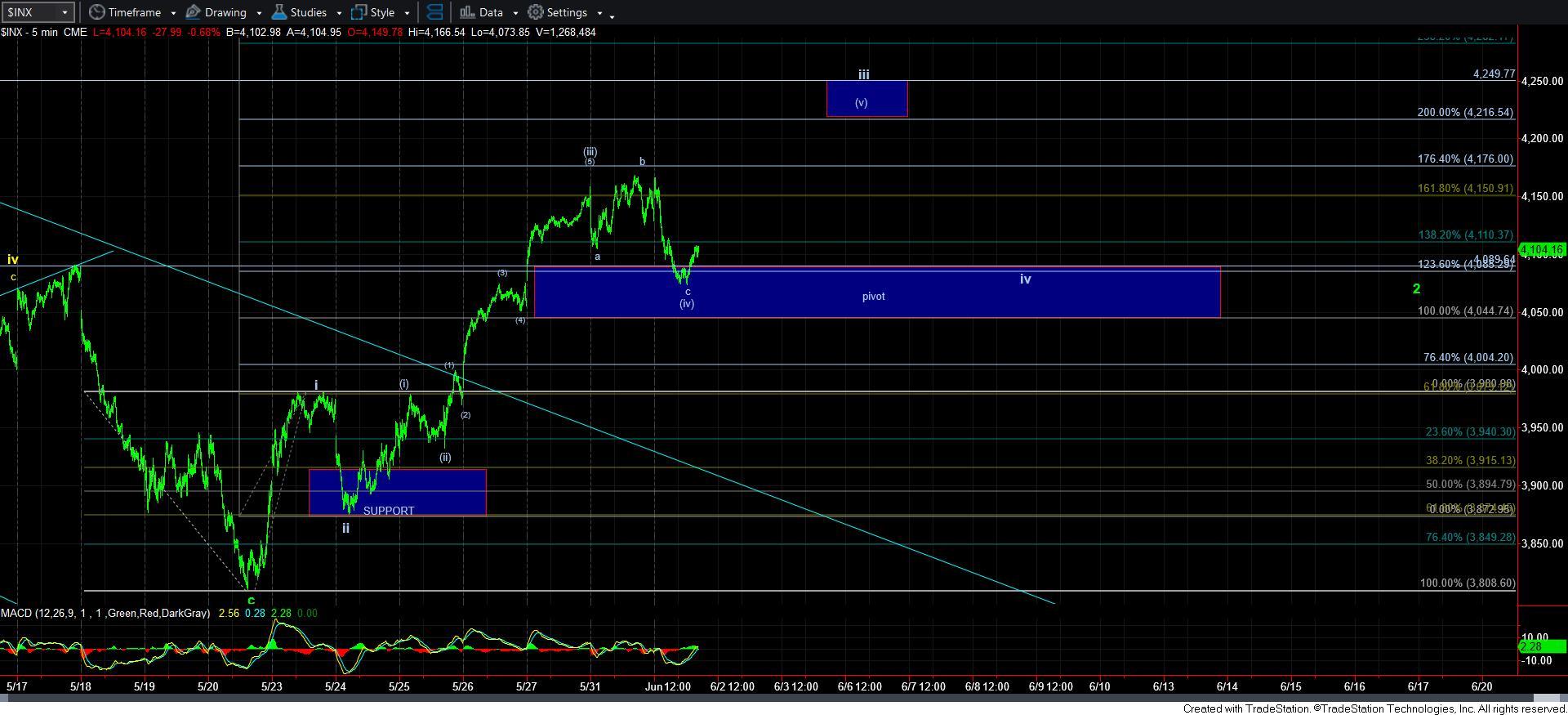 5minSPX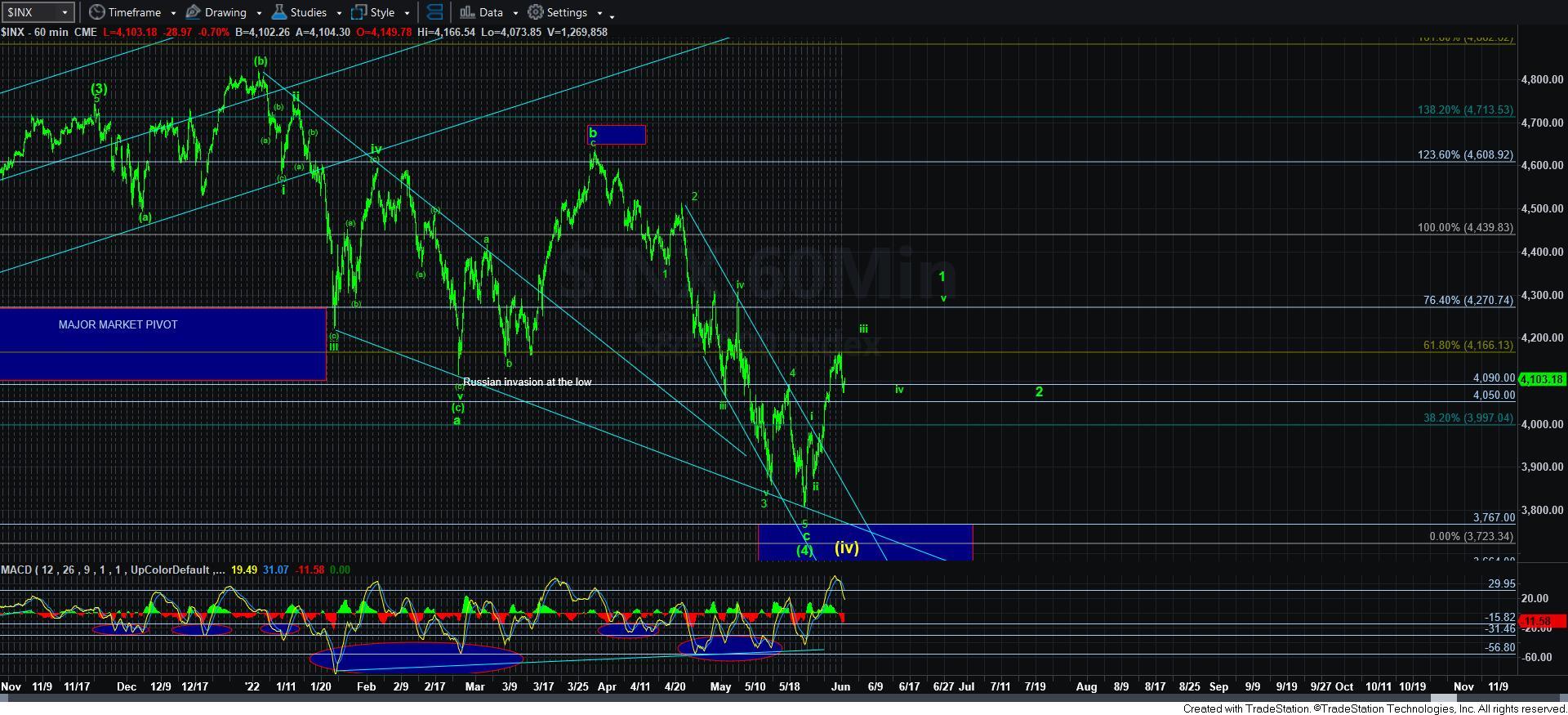 60minSPX