The Chop Continues - Market Analysis for Oct 9th, 2018
I think that "CHOP" is truly the best word to describe a b-wave. And, that is exactly what we have been experiencing since yesterday. This is why I warned that this type of market environment chews trades ups.
Nothing has really changed my perspective at this time. To put it simply, as long as we still hold the 2873 support on the Emini S&P 500 (ES), we have a set up to rally us up to the target box on the 5-minute ES chart to complete the b-wave rally. Alternatively, should we break below 2873, either the a-wave has not completed, or we may even be in the c-wave down. But, again, that is only the alternative with which we will have to grapple if 2873 breaks.
In the bigger perspective, I still think we are within wave (iv), with resistance overhead between 2910 and 2924 on the S&P 500 (SPX). As long as we remain below that resistance, I am looking for a drop to AT LEAST the 2840 SPX region, with potential we can see as deep as the 2791 region, as that is the top of wave (i), which is usually overlapped within a 4thwave in an ending diagonal.
Ultimately, we still seem to be setting up for a rally into year end to complete the 5th wave we have been tracing out for most of 2018. And, once this 5th wave completes, we will likely see a strong downside reaction back towards the 2500-2600 region for the a-wave of wave 4.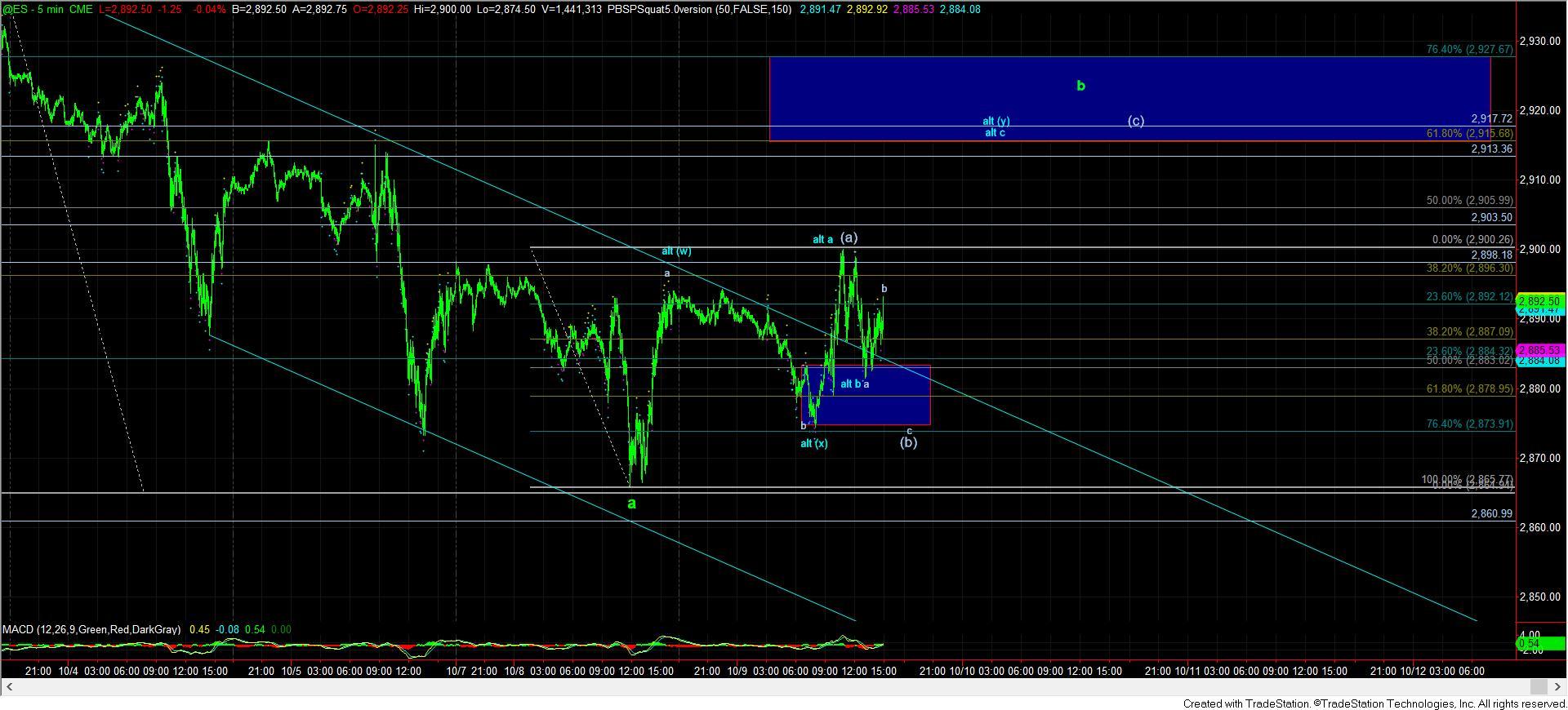 5minES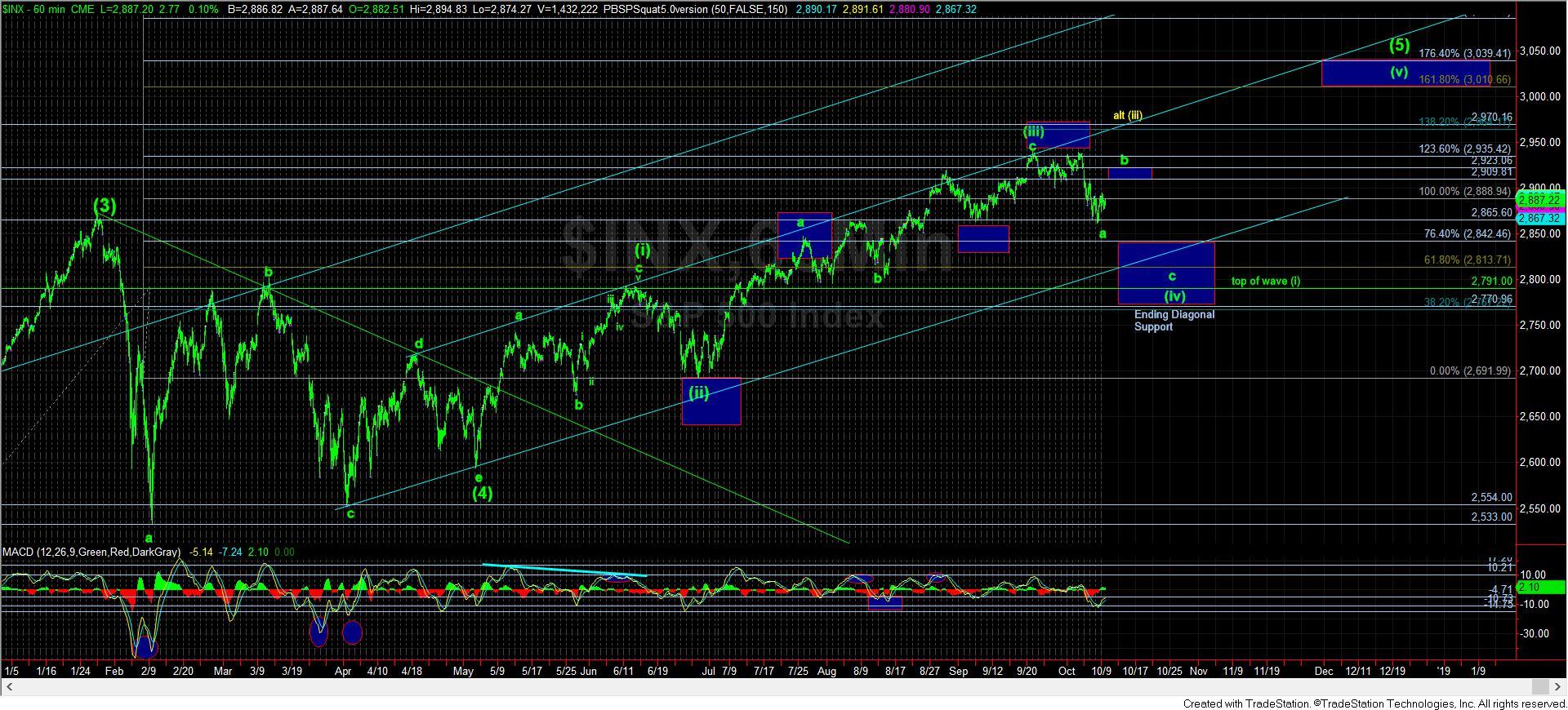 60minSPX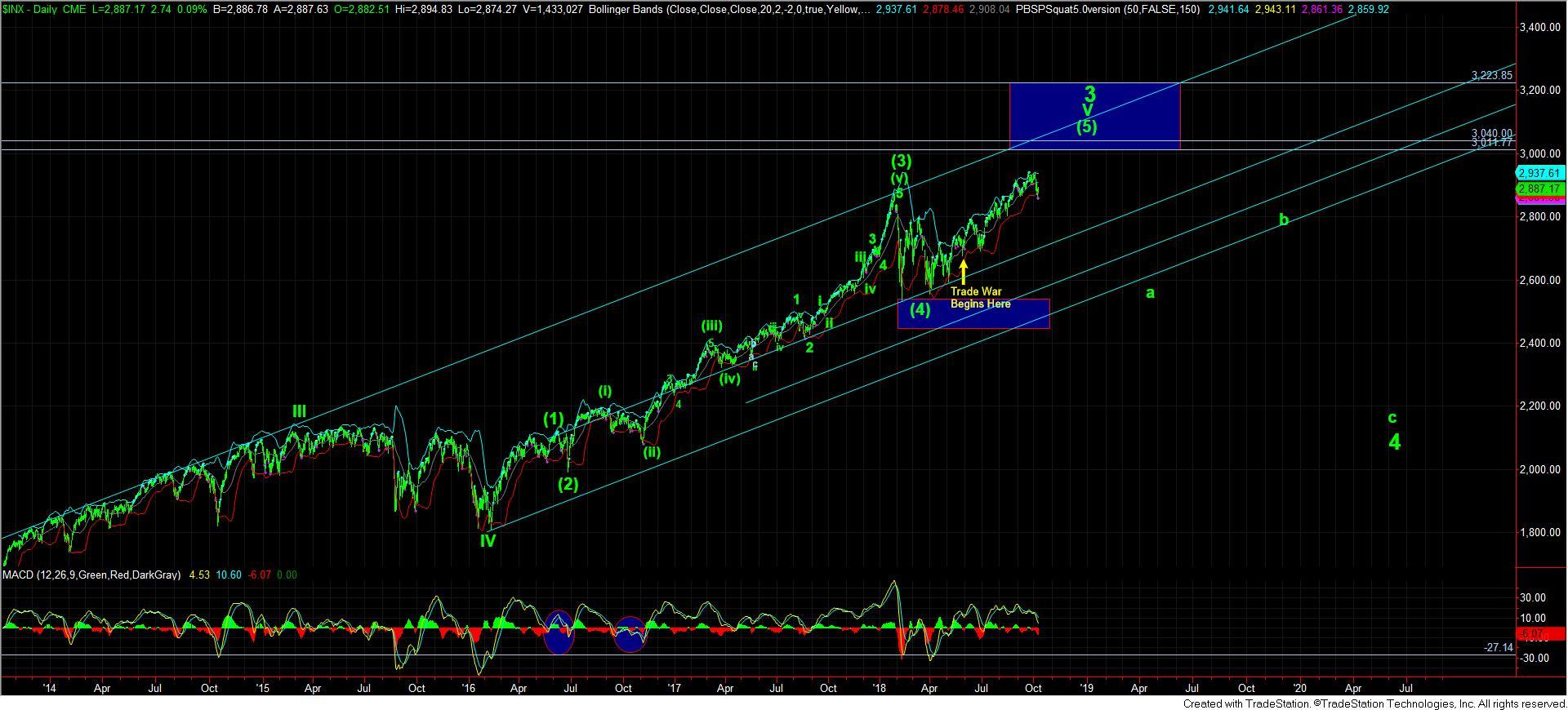 1SPXdaily