The Bulls Pushed Back Today
The bulls got pushed to the wall yesterday, and almost had a clear break down. We were literally one squiggle away from me claiming a CLEAR 5 waves down off the recent high, and the bulls saved that at the last minute, as we noted in the Trading Room yesterday.
For now, the best bearish set up I can come up with is a truncated 5 waves down, as shown in the red count. And, as you know, it is very hard for me to trust any truncated patterns. And, the bulls can put that to bed by completing waves (iv) and (v) in wave 1 in green into tomorrow.
So, while the bullish pattern has been pushed just about as far to the wall as possible, it has still held on and has now been taken off of life support. Tomorrow, it may even be discharged from the hospital if it should complete waves (iv) and (v).
For the bulls to take control, they will need to hold the support noted by the blue box on the 5 minute chart, and not allow the market to break back below 2023SPX. And, in truth, the higher the consolidation for wave (iv) the more bullish I will be become.
For those that have a bearish bias to this market, the bearish case MUST break below 2023SPX before a 5th wave up is completed in wave 1 in green. For if we complete wave 1 in green, it places the market in a position of seeing a rare (1)(2), i-ii, 1-2 set up, which means that after wave 2 completes, and we take out the top of wave 1, we will likely go into a parabolic phase in the heart of a 3rd wave. So, the bulls should be so close, they can taste it. But, can they finally capitalize? That will be decided within the next few days.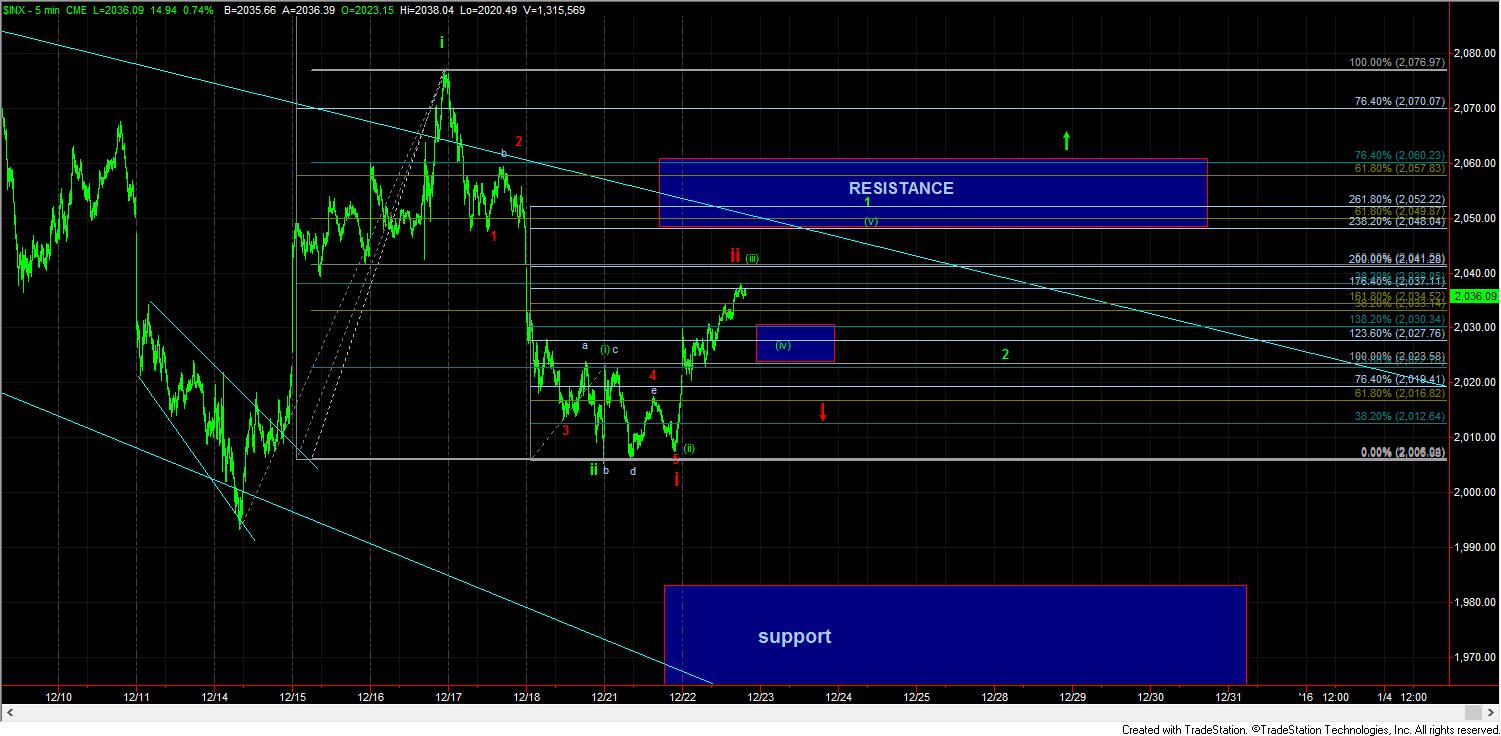 5minSPX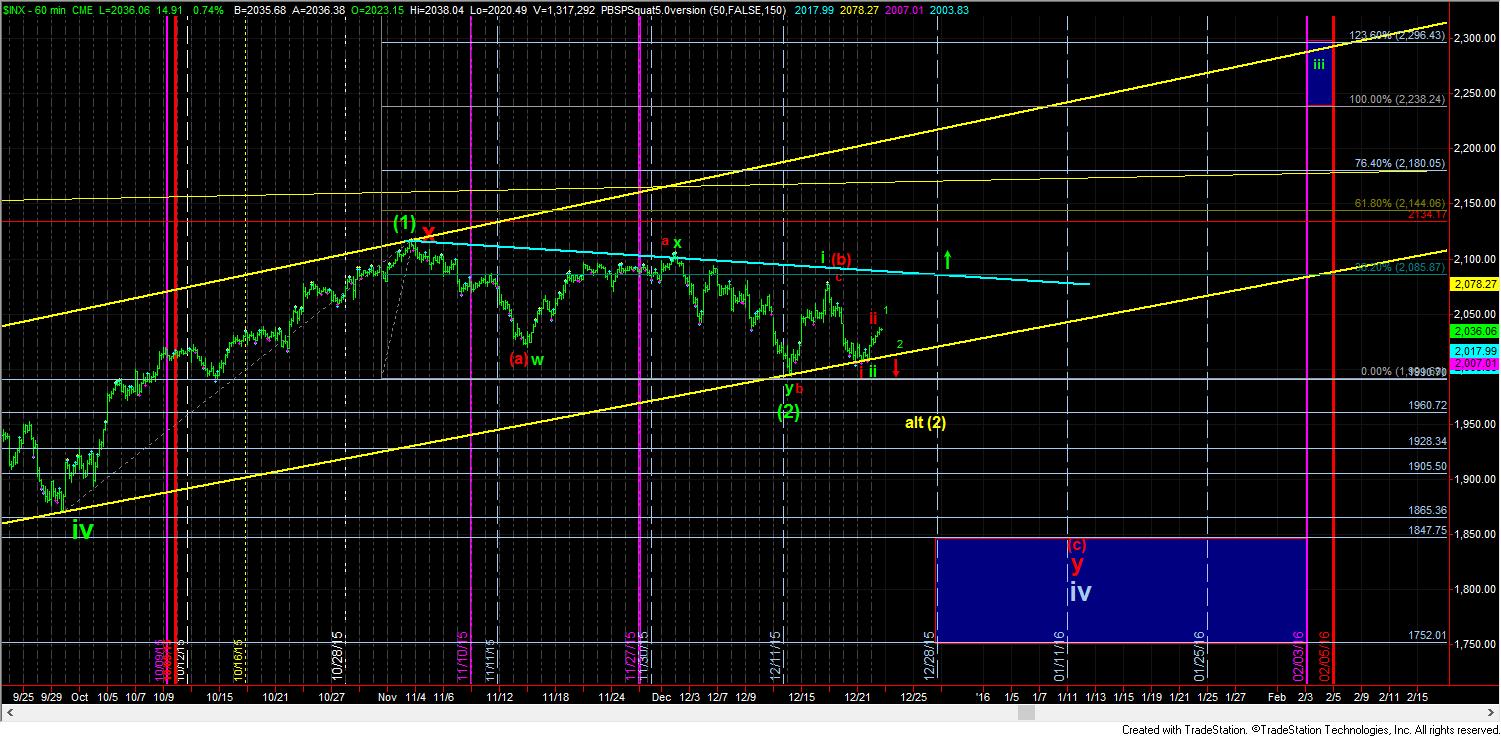 1turnchart