The Bulls Keep Chugging Along
Once the bulls moved through the long term downtrend channels this week, it does not seem like they want to come back down. Today, the SPX extended to the 1.618 extension, which is normally a target for wave iii, and there is no signal yet that this is done. The IWM is also now flirting with yesterday's high, and if we should see it strongly break out through it (over 114.30), then we are likely heading up towards the 118 region in an extended wave iii, which can take us all the way up to the 118 region.
For now, our upper support on the SPX is 2103, and 113.30 in the IWM. We need a break of those levels to provide an initial signal that this rally segment has completed. And, while I still can count this as only an extension in wave iii, please keep in mind that we have enough waves in place to just about consider all 5 waves up off the February lows as complete. However, as I have noted before, ideally, we should strike at least the 1.764 extension in the 2130 region for all 5 waves up.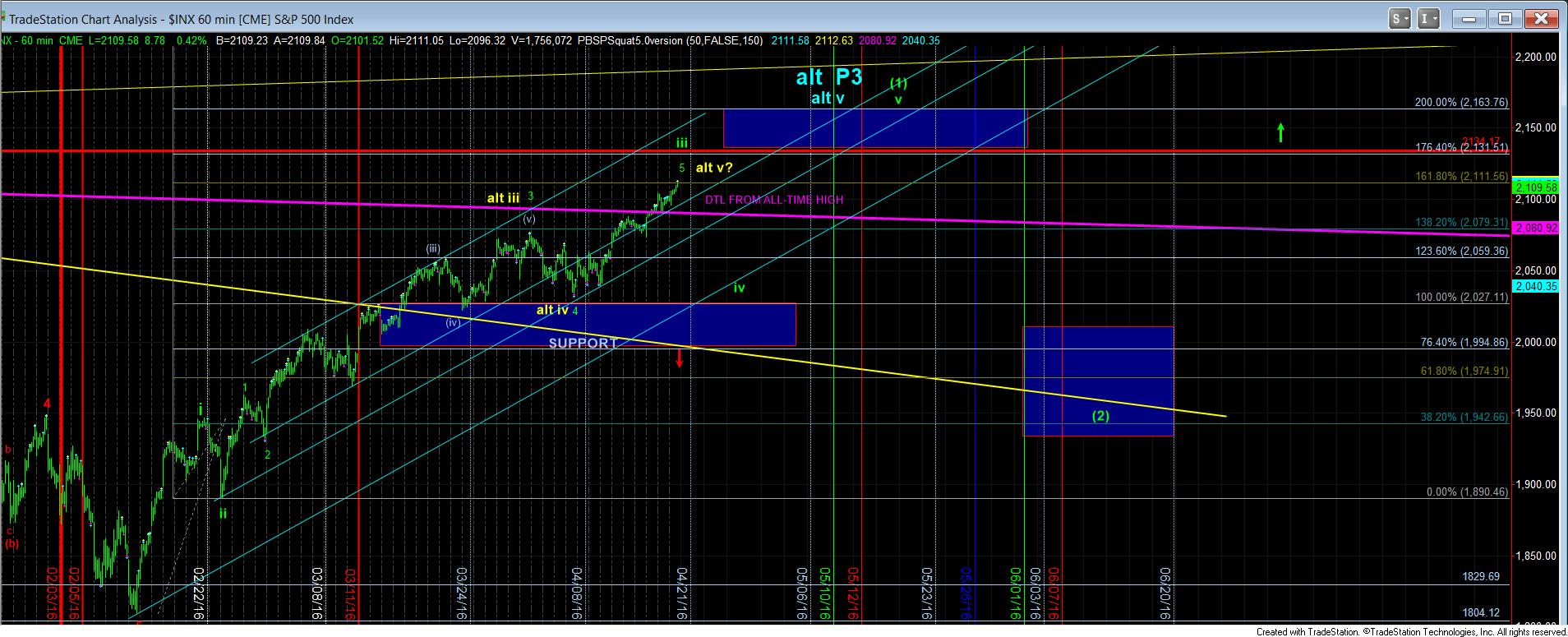 1turnchart