The Bulls Are Still On Vacation
As we have moved around to the other side of Labor Day, many of the traders who had taken off for the summer usually come back to work. But, we certainly cannot tell that from the market action today.
The market has yet to confirm that this decline has completed. And, as we know from recent history, we have seen many false starts to rallies. Thus far, the market has not followed through with the rally that I still think is reasonable to expect.
For now, pressure remains down for as long as we remain below 3960SPX. Should we be able to climb back up over 3960, then I am expecting the (a) wave to target the 4050SPX region. But, nothing has really changed in the bigger picture for me. I still am still looking for a rally to materialize, which should first take us to the 4050SPX region, and ultimately higher to complete an [a][b][c] structure. What the market does from there will be quite important in determining the direction of the next 500+ point move.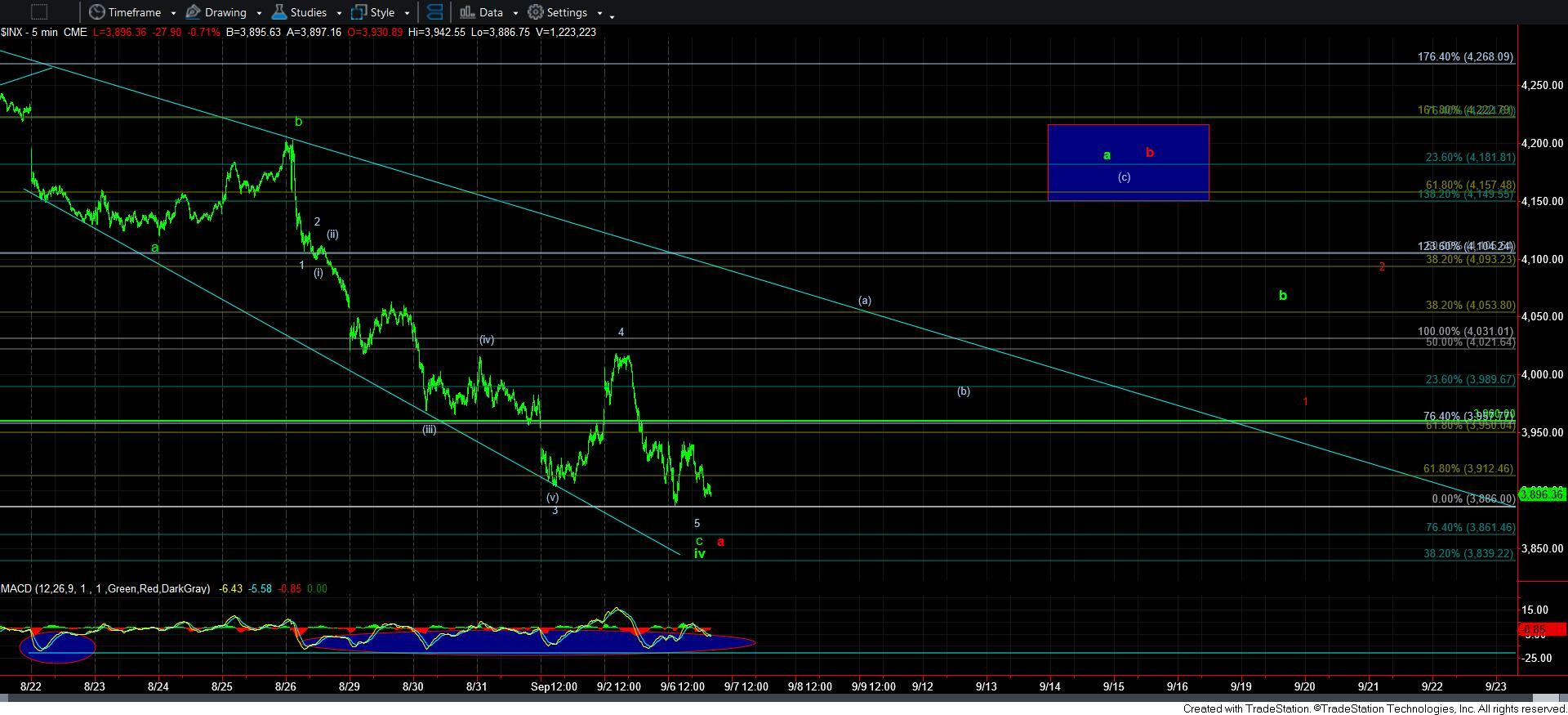 5minSPX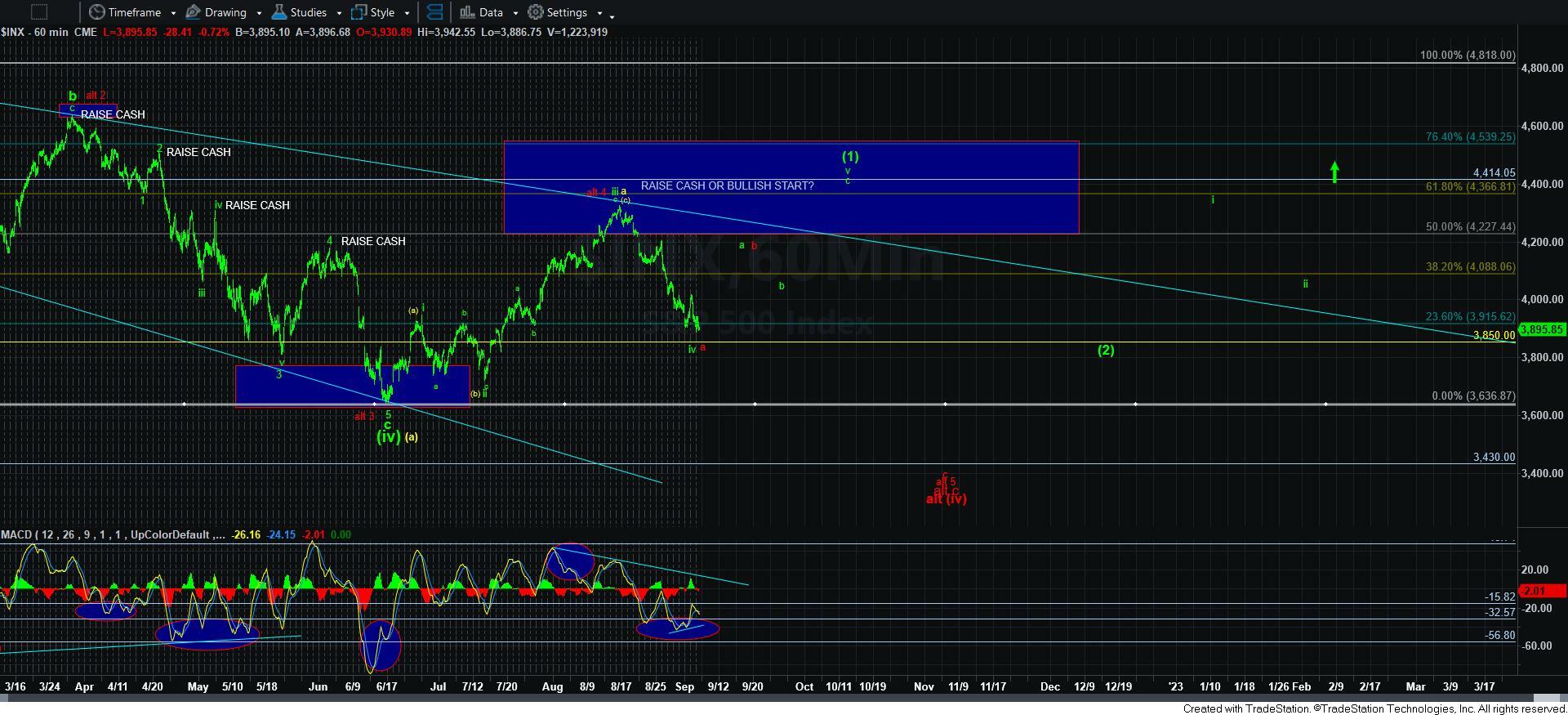 60minSPX