The Bullish Count Continues As The Market Finds A Local Bottom
On the intermediate degrees, there is very little change today as the market is still trading under the highs that were struck on Tuesday. This is therefore leaving the overall support zone unchanged as I noted in yesterday's update and a push-down towards that zone is still very much a possibility here. With that being said the push higher has taken a bit of pressure off of this near term and smaller degree pullback but we would still need to see some further breakouts to the upside to suggest that we are already on the way to a push back over Tuesday's high.
As I noted yesterday the ideal support level as shown on the ES chart for the wave (4) still remains in the 4450-4401 zone. This level represents the 76.4-100 ext of the move up off of the 4133 level and is the ideal spot for this to hold. Now I will note that it is possible to see this dip a bit deeper into the 4370 level and still keep the bullish impulsive count in play, but I would certainly prefer this to hold over the 4401 level for the green count to remain in play. Assuming we can indeed hold that level then I am looking for the wave (5) of (iii) to target the 4529-4608 zone. From there we still would likely need another series of fourths and fifths to give us a full five up off of the lows which should ultimately target the 4730-4800 zone before pulling back for a deeper wave 2 before making another run at the all-time-highs.
On the smaller degree ES charts, I would still need to see a push over today's HOD followed by a break over the 4508 level to signal that we have bottomed in all of the wave (4) and area already in that wave (5) o (iii) up. If we fail to see a break of those levels then it would open the door to seeing that swing lower back into the 4450-4401 support zone before pushing higher once again in that wave (5) of (iii) towards new highs.
If we are unable to hold the 4401 level but rather break down below that level AND see a full five down off of the highs followed by a break of 4370 then it would open the door for this to be forming a larger wave B top in which case I would count the entire move down into the 4115 low as a large wave A and this move up a large wave B. Reisntace for this wave B comes in at the 4470-4744 zone.
So although the market is still digesting the gains from last week overall this high consolidation is quite healthy for a more sustained bullish trend and as i noted yesterday I still do not see anything to suggest that this is ready to make a larger degree breakdown just yet. This will remain my base case as long as the support levels noted above hold and if they do begin to fail then I will adjust those expectations but for now, the bullish count continues.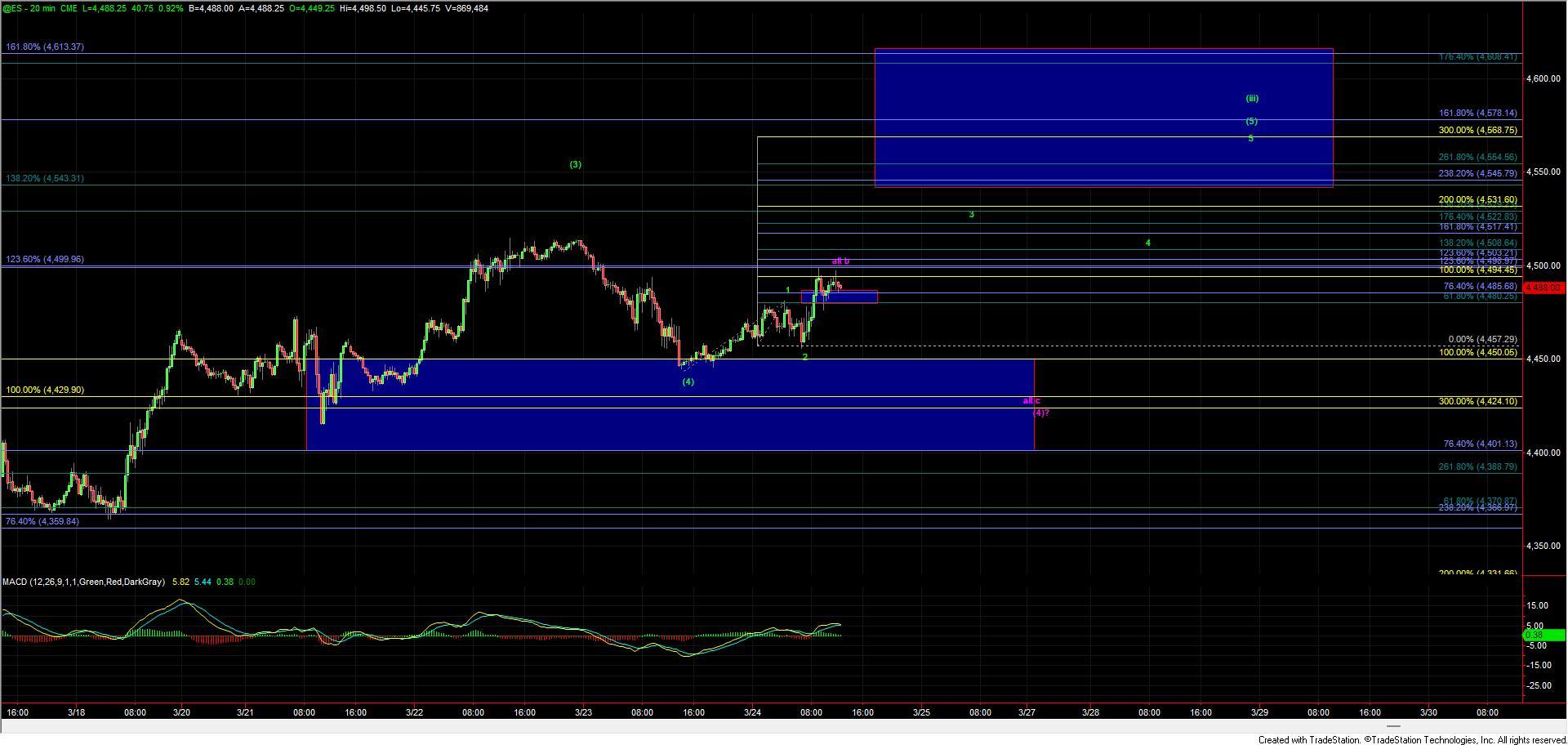 ES 20m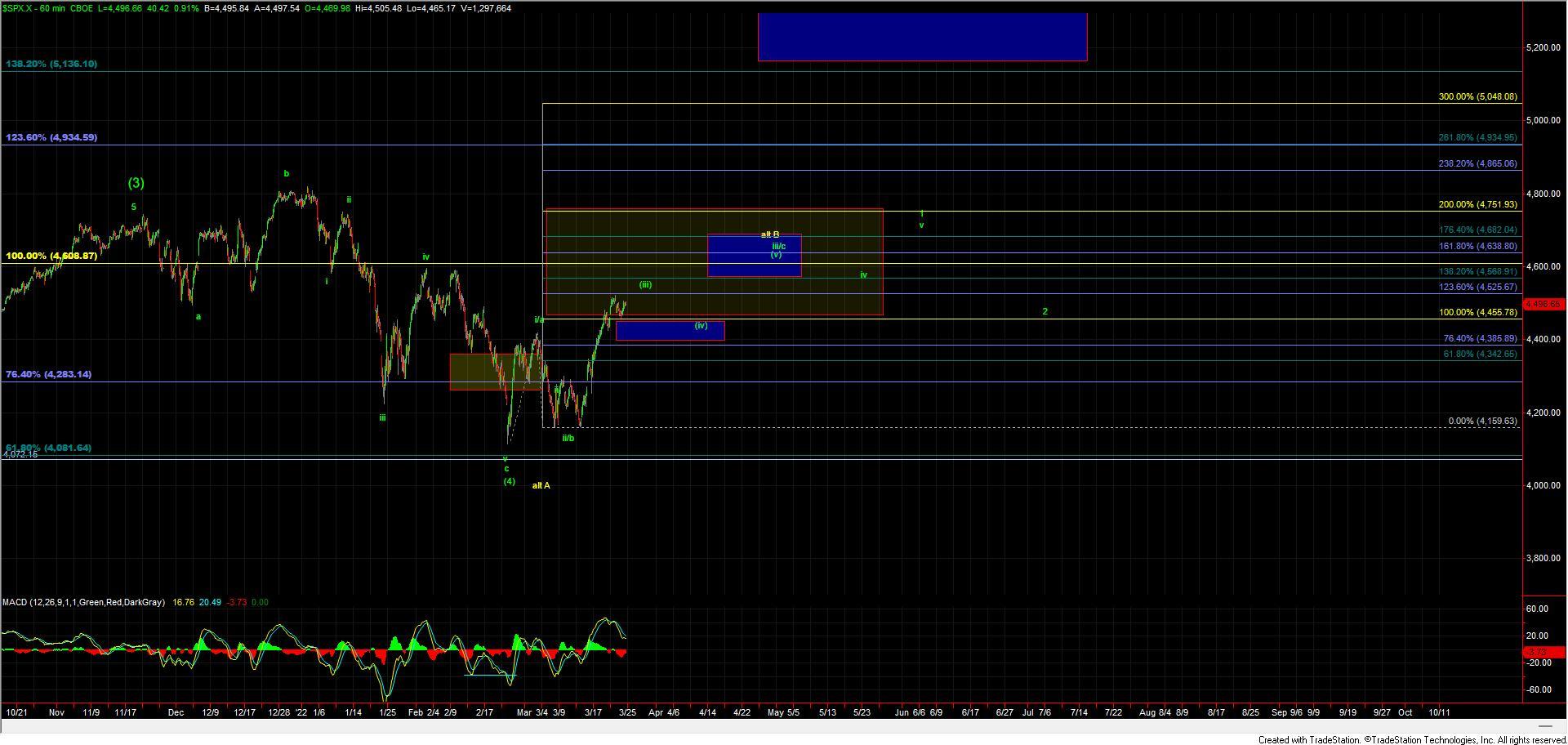 SPX 60m