The Bull/Bear Battleground Has Narrowed
For the last two months, the bulls and bears have been battling it out to determine if we are heading to new all-time highs, or if we go back down to the August lows. And, over the last two days, the battle ground has narrowed.
Over the last several days we have a 5 wave structure completed off a support level. If that low holds as support, the bulls will take us up to new all-time highs, and potentially over 2200 within the next two months. However, if this week's low is broken, then we are likely heading back down towards the August lows, and may even break it, depending upon the structure of the decline.
Within the current structure, we are now pulling back off the 5 wave structure completed at the open this morning. If we are heading to new highs, which could be seen as early as next week, then the market should not break down below the .618 retracement of the initial 5 waves up which resides at the 2025SPX level. However, should we break down below that level, and follow through below 2012, it makes it highly likely we will break down below this week's low, and begin to target the August lows.
So, the lines are drawn: today's high on the upside, and this week's low on the downside. The first to be broken will likely declare the victor in this multi-month battle.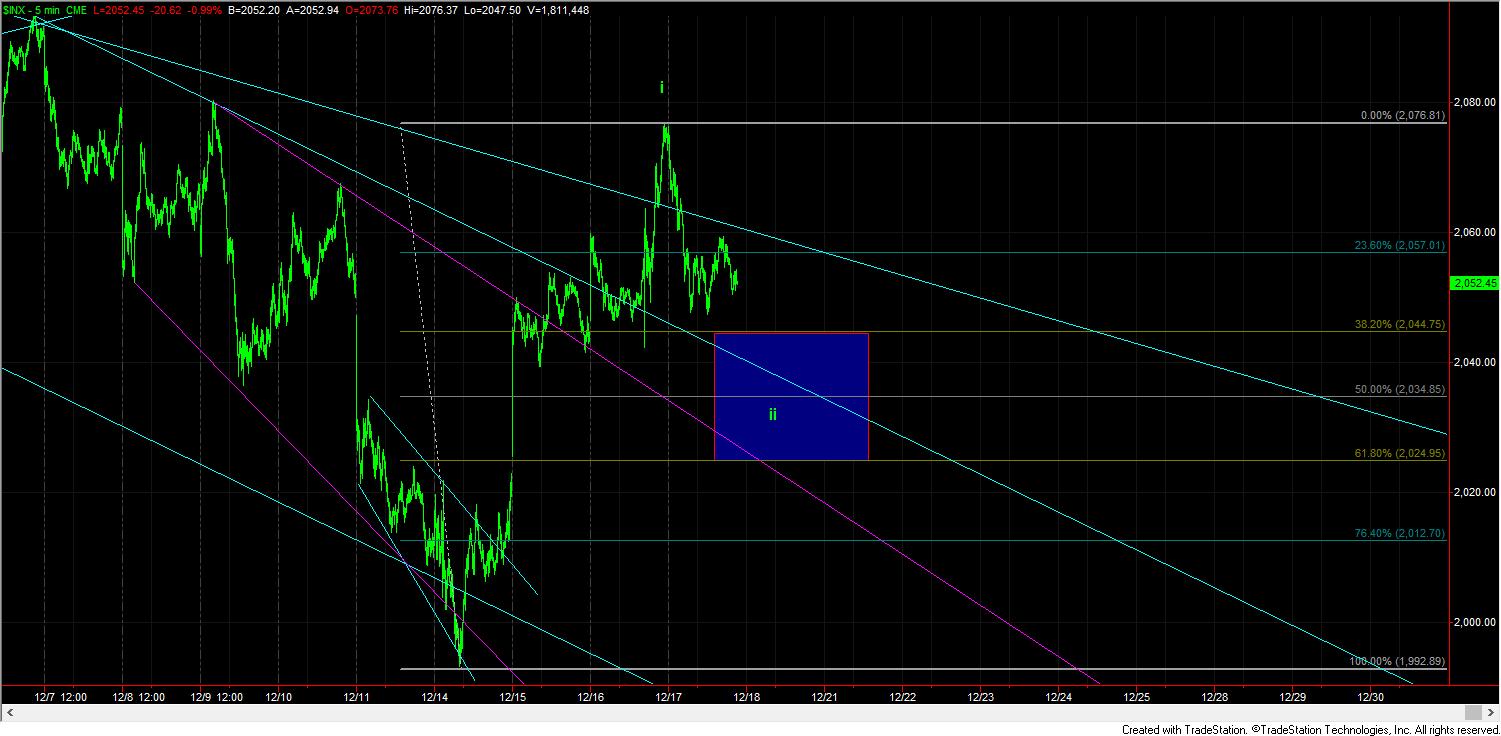 5minSPX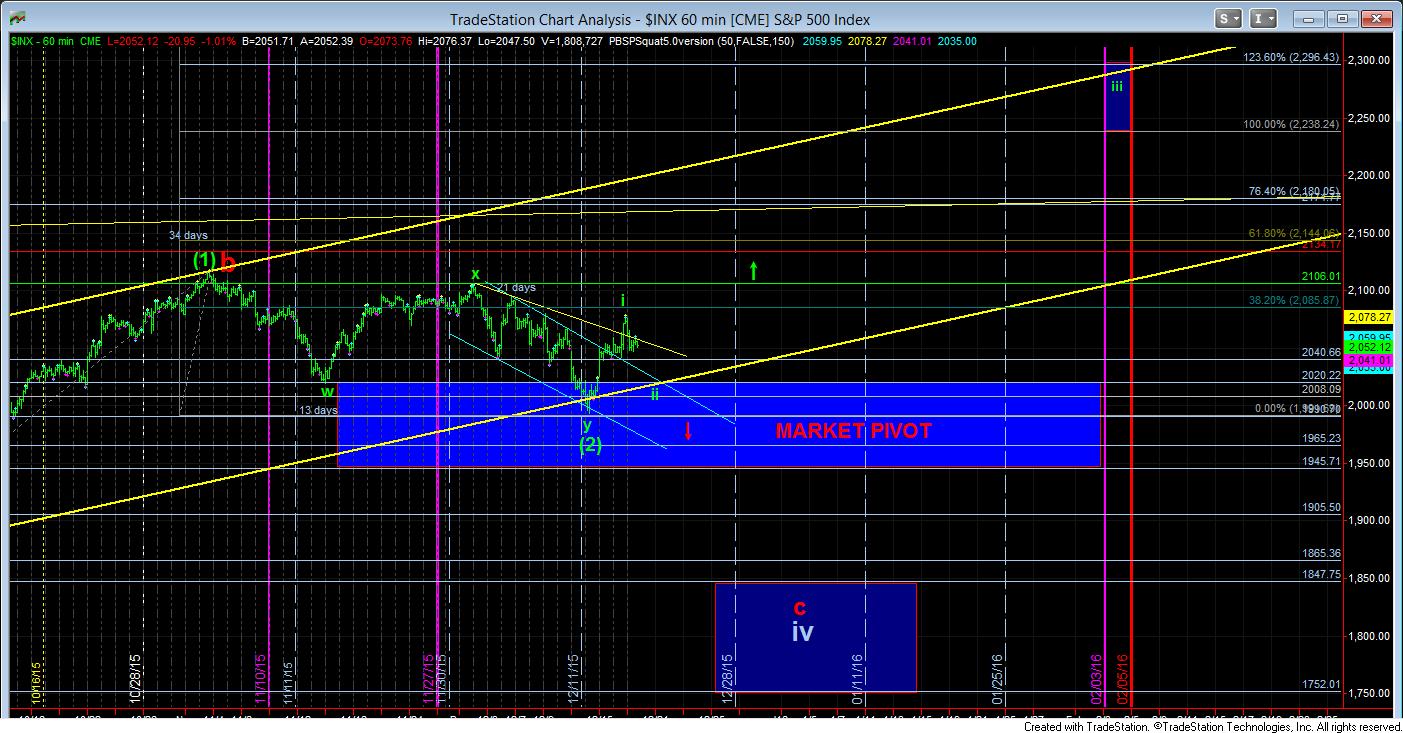 1turnchart