Last night I noted that if we had any chance of a bigger pullback, the bears would have to show up today and growling. Well, they certainly showed up, but the volume on their growl may be starting to diminish as my writing of this update.
While the bears took us down within a few points of the 1.00 extension to the downside today, the impulsive structure we have been following is starting to lose a bit of its ideal structure. While it may mean that we may see a more complex decline to lower levels, we have to continually keep in mind that this is a bull market, especially as long as we hold over 2730SPX.
Currently, resistance still resides in the 2820SPX region, with an impulsive move through 2843SPX (yesterday's high) suggesting that we have begun the rally to 2935-2965SPX. But, if the market is able to maintain below today's rally high, then we have a set up to drop down to the 2770-2780SPX region next for wave v of 3.
While I still maintain a primary expectation of lower levels to come, I want everyone to keep their eyes on the resistances I have noted, and do not be caught looking down should the market signal that the downside is complete before we strike our ideal targets. Right now, if we continue lower in the current set up, we can certainly see the 2750-2765SPX region if we get the full 5 waves down.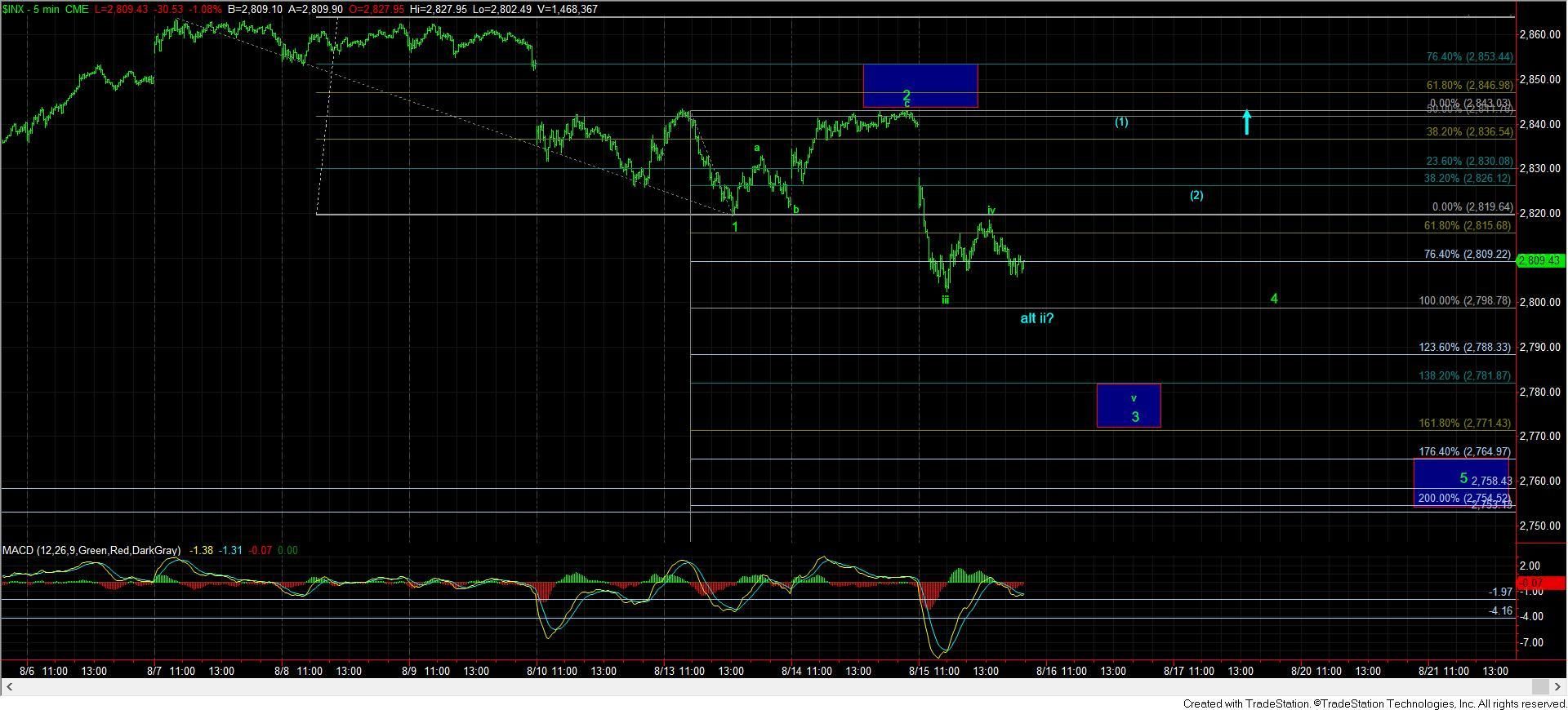 5minSPXmicro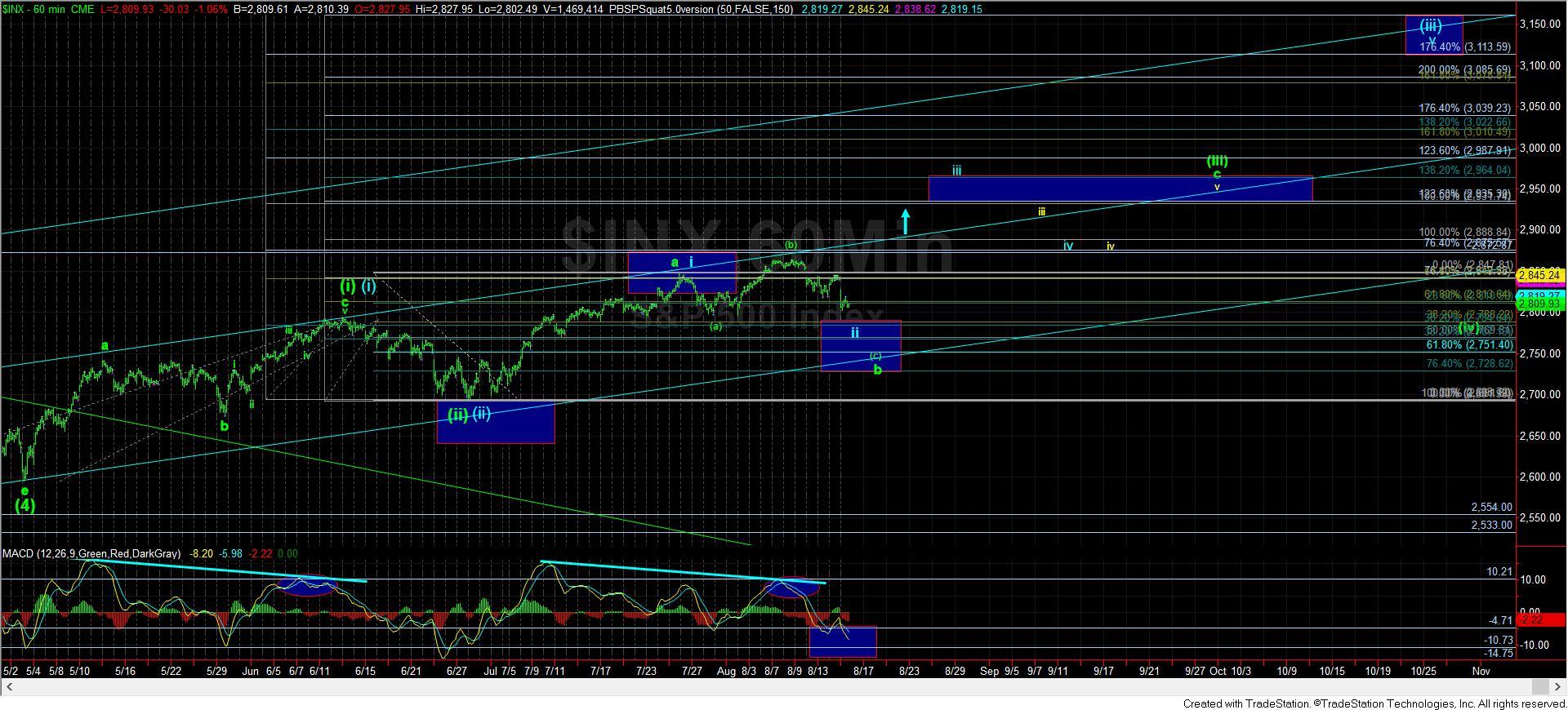 60minSPX