With the market still moving in between the all-important 2700-2900 region, a victor has yet to emerge.
In fact, as I am writing this, the market stands in a precarious posture. You see the SPX would look best with one more higher high to complete 5 waves up off the lows struck this week, and would make it a cleaner wave i of wave [v] of [3]. However, the ES has 5 waves up, and suggests we may be in a wave ii pullback already.
So, I am going to make this short and sweet. Unless we see a move back over today's high, the bears have an opportunity to take the market back down.
I do want to make one more point. Based upon the current structure of the SPX, I have to modify my support ever so slightly down to the 2690SPX level, wherein we would have an a=c down off the highs struck last week.
Overall, the market is still battling within the 2700-2900 region, and we are still waiting for a victor to emerge.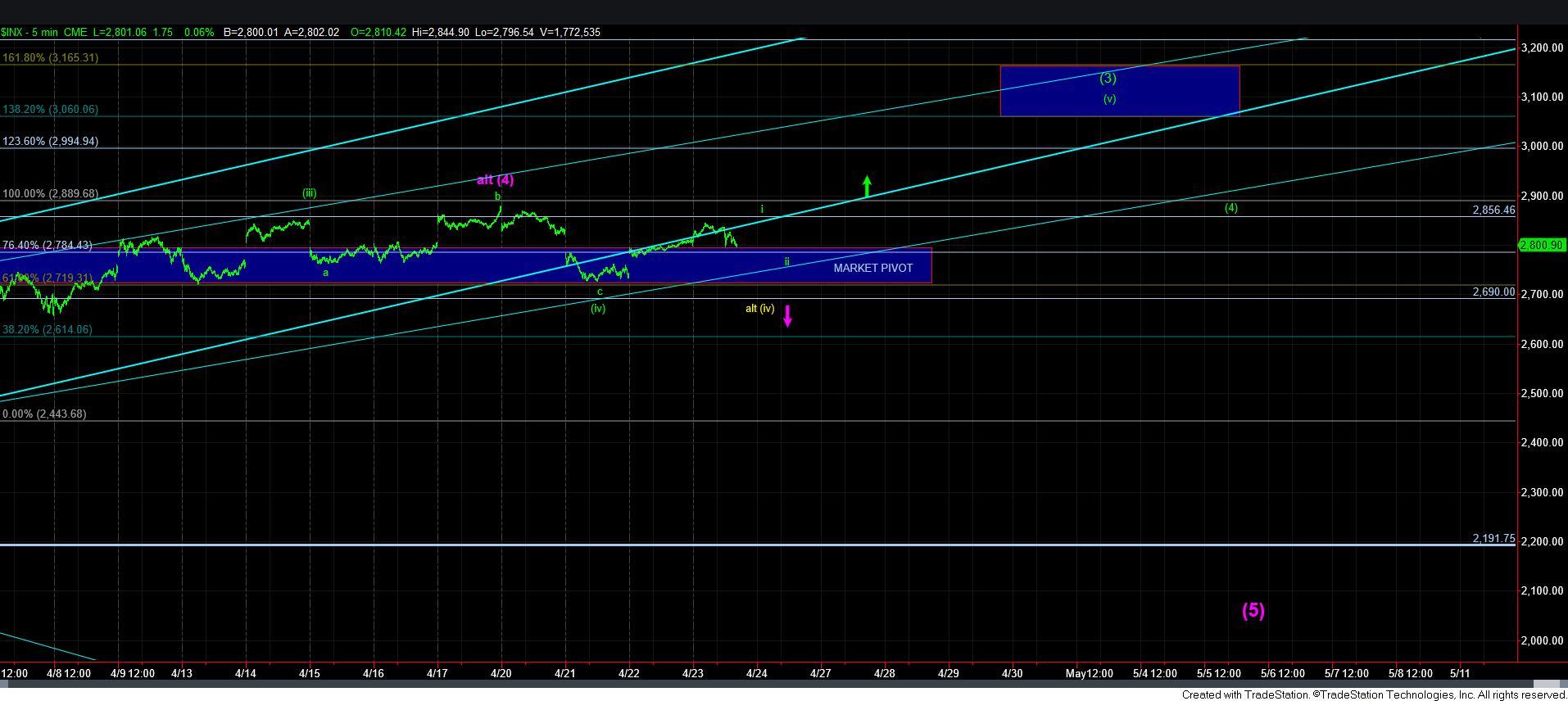 5minSPX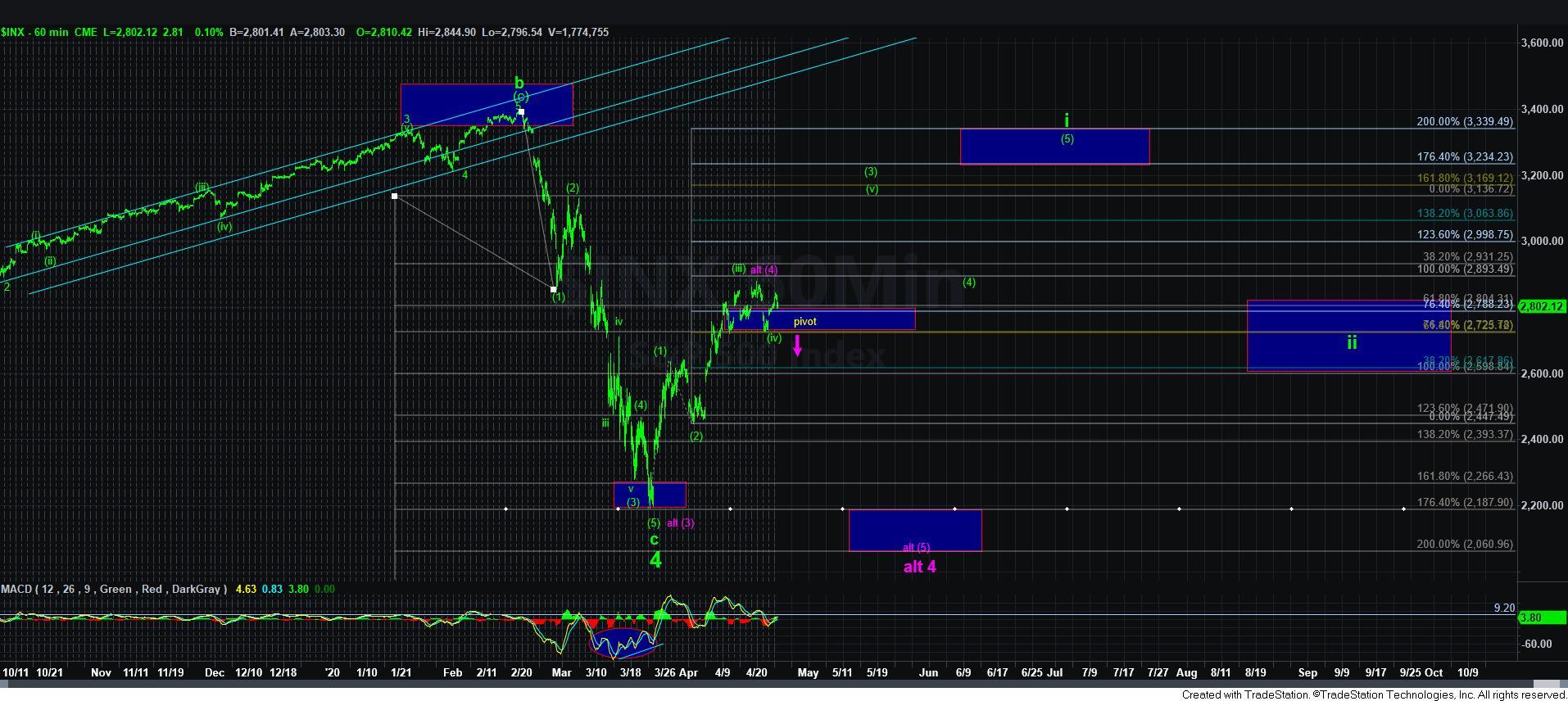 60minSPX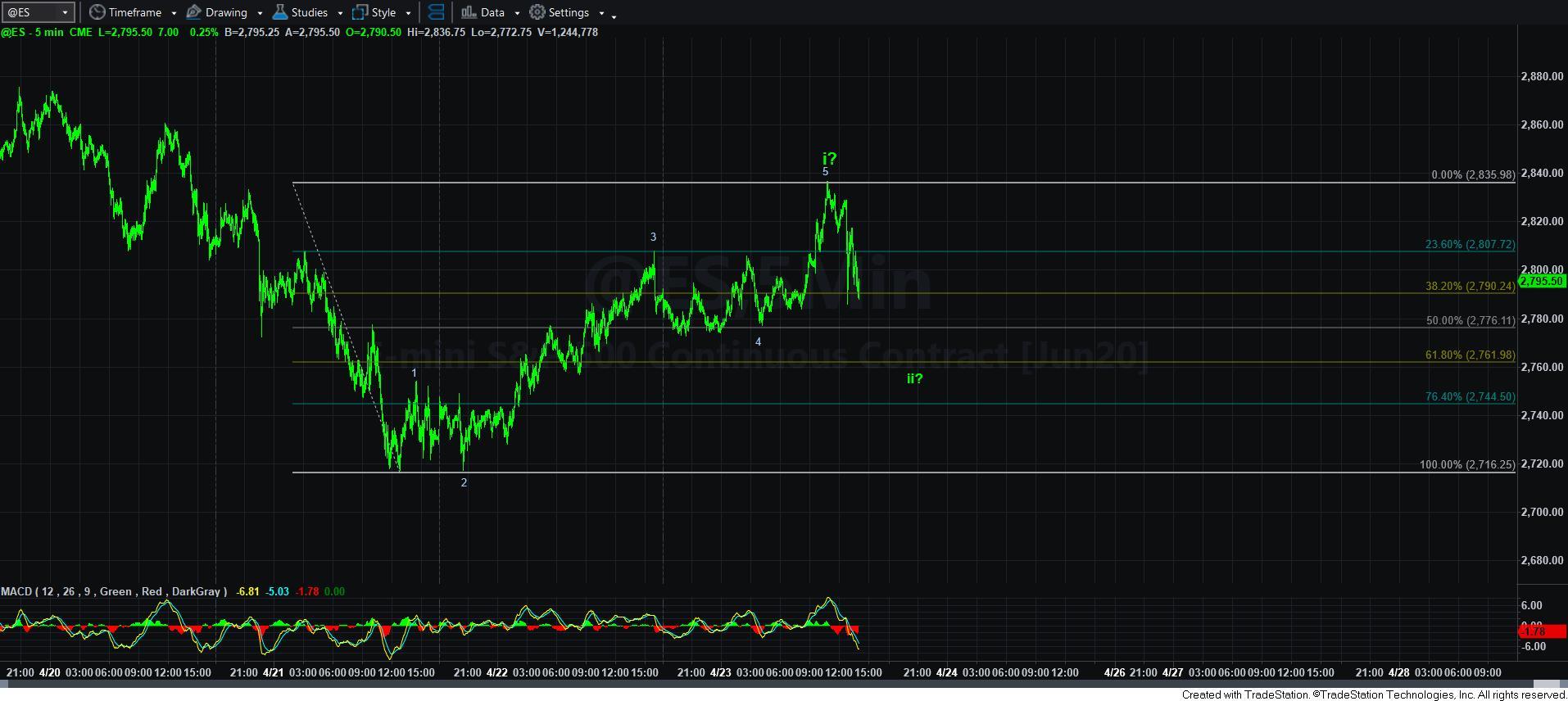 5minES