While the market dropped deeper today, it still has not yet invalidated the "Santa-Set-Up." But, as I said last night, I cannot even consider confidently trading that set up until we have a strong break out signal. Right now, the market needs to break out over 2085SPX to begin to point us towards 2140-2170SPX.
But, we have seen so many upside and downside set ups invalidate, as the market has failed to follow through for weeks now. In fact, this feels eerily similar to what we experienced back in July and August as the market continued to meander just below the market highs before it broke down strongly. So, this leaves me extremely cautious, and maintaining my hedges, at least until we have a clear break out signal.
For now, the upside resistance is at 2085SPX, and the downside support is today's low. If we break today's low, and follow through below 2040SPX, then we are likely on our way to the next support region between 2008-2020SPX. But, I will say that if this range-bound action continues for a few more days, we will have to strongly consider a 4th wave triangle tracing out in this region within the yellow count.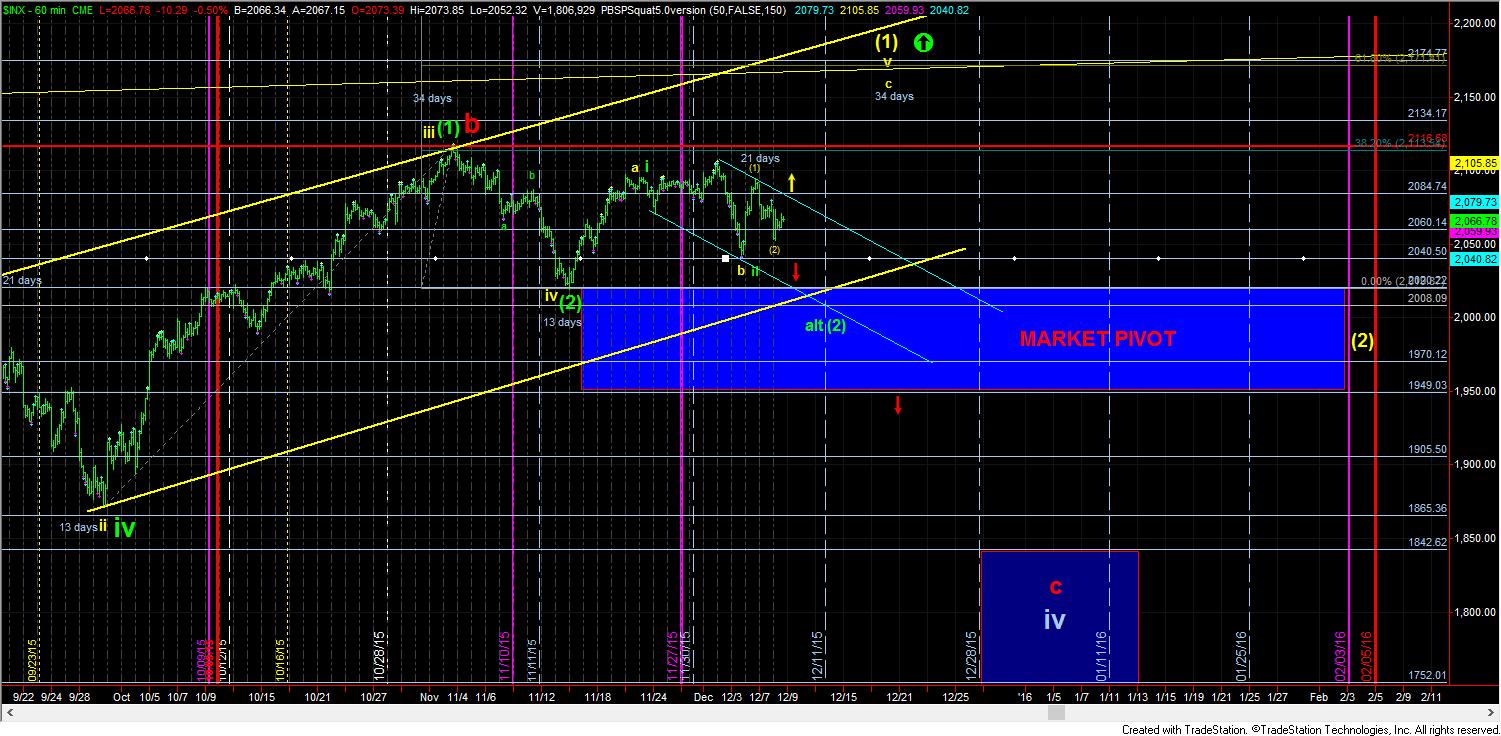 1turnchart