Testing Support But Top Not Yet Confirmed
The SPX gapped higher this morning and came within 2 points of the 2920 upper resistance and pivot level that I have noted over the past several days. After the morning gap higher we saw a fairly sharp selloff and we are now trading some 20 points off of the high of the day as of this writing.
I was watching several support levels to give us an early signal of a top the first of which had come in at the 2896 level with the 2880 and 2847 levels below that. The SPX did manage to break back under the first support level to hold off immediate acceleration higher, however, the structure of the action to the downside is still a bit ambiguous and we are still well over the lower support/pivot levels.
So while we backed off of the edge just a bit from this morning until those lower support levels we still have yet to confirm that a top is in place just yet and I cannot rule out that this still will see higher levels per the yellow path prior to putting in a top.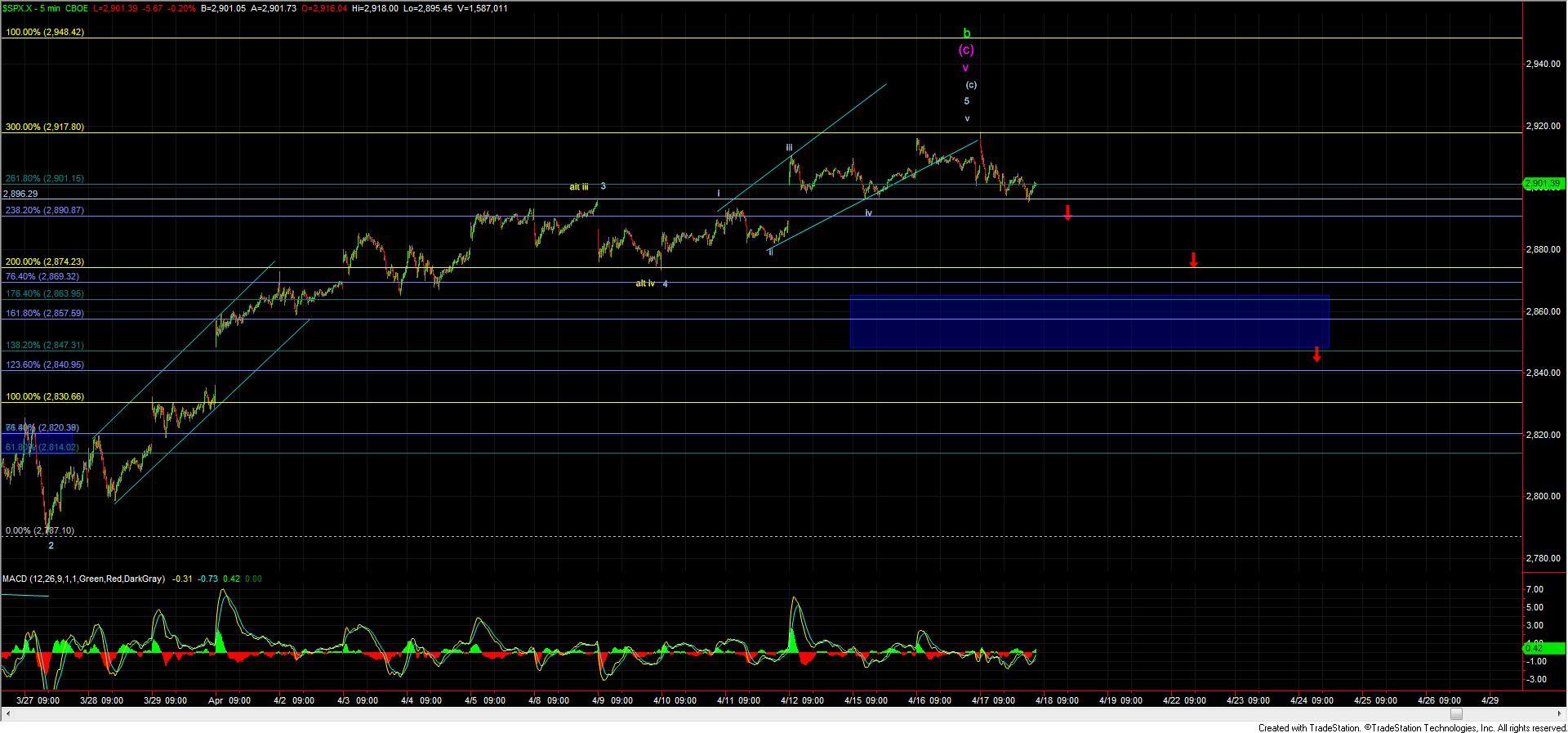 SPX 5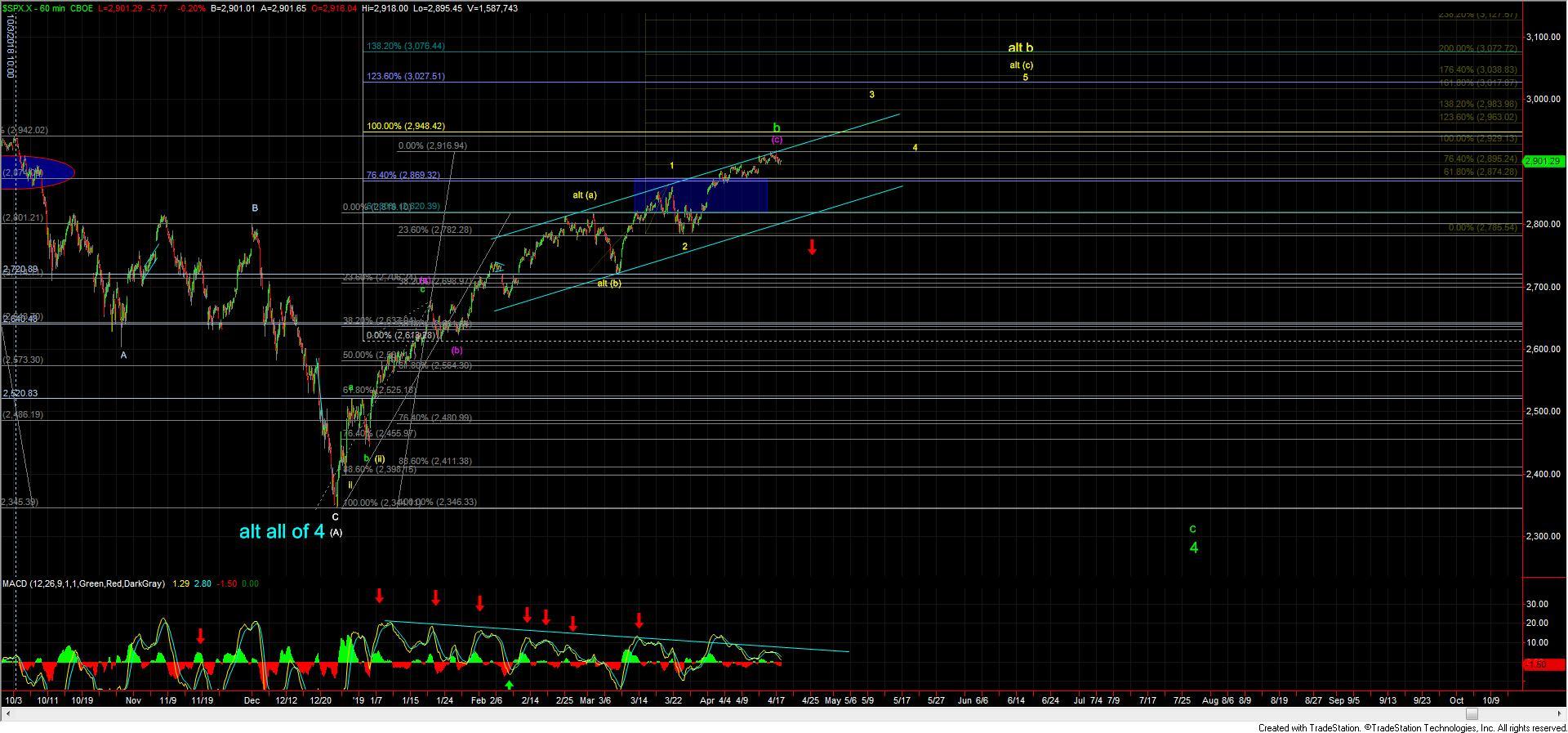 SPX 60