Testing Support - Market Analysis for Nov 2nd, 2022
While we have been able to call the twists and turns we have seen in the market during the rally off the mid-October low, and we were able to correctly call for this pullback this week, its now up to the market as to whether support is going to hold.
I want to simply remind you that if we see a sustained break of support, it will open the door to a drop down towards the 3650-3700SPX region in the red count. And, I would be forced to make that my primary count for risk management purposes.
So, there is not much more I can add at this point in time. It's up to whether we are able to hold this general region of support.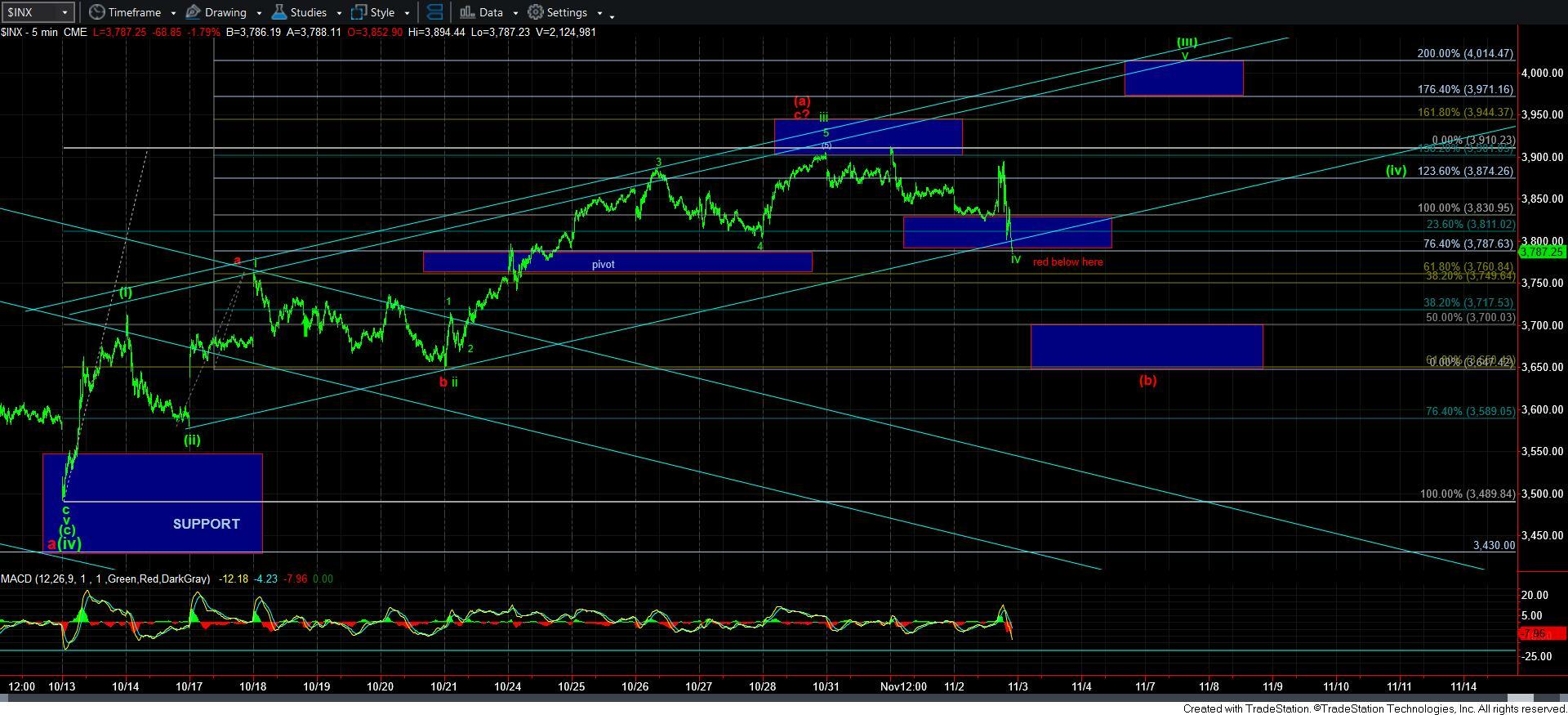 5minSPX