.Testing Support - Market Analysis for Aug 17th, 2021
With the break down below yesterday's low, the market is now in a precarious posture. Whereas before there was a reasonable path towards 4550SPX, I cannot say I see a high probability path at this time to that region. Of course, it may resurrect, but for now, I am not optimistic.
Moreover, keep in mind that we are expecting wave 3 of [3] to be topping out, and wave 4 to be commencing. But, we still do not have a strong indication that the upside has run its course.
The reason I am writing this update a bit early is that there is a slight adjustment I need to make to the analysis I presented over the weekend, which was reiterated yesterday. I am modifying the bottom of the yellow box slightly down to the 4420SPX region. That would provide us with an a=c decline off yesterday's high. And, if we hold that support, we can still push up towards the 4500SPX region to complete the 5-wave c-wave structure.
But, I want to reiterate that we have moved well into the target zone for wave 3, so trying to play for immediate upside in an aggressive fashion is not advised. In fact, as I noted earlier today, we now have more room to the downside than potential to the upside. So, caution is clearly advised, at least until we have our next buying opportunity as wave 4 completes.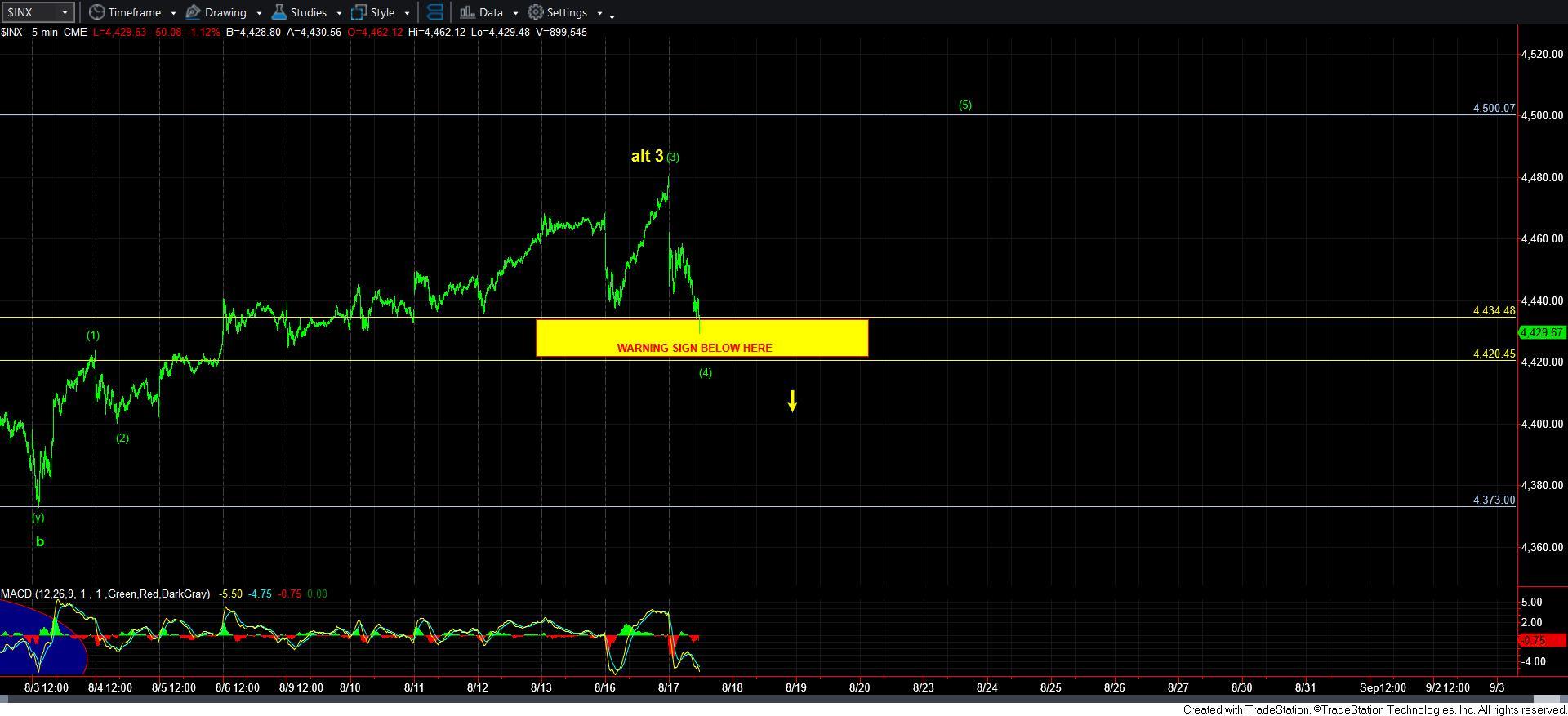 5minSPX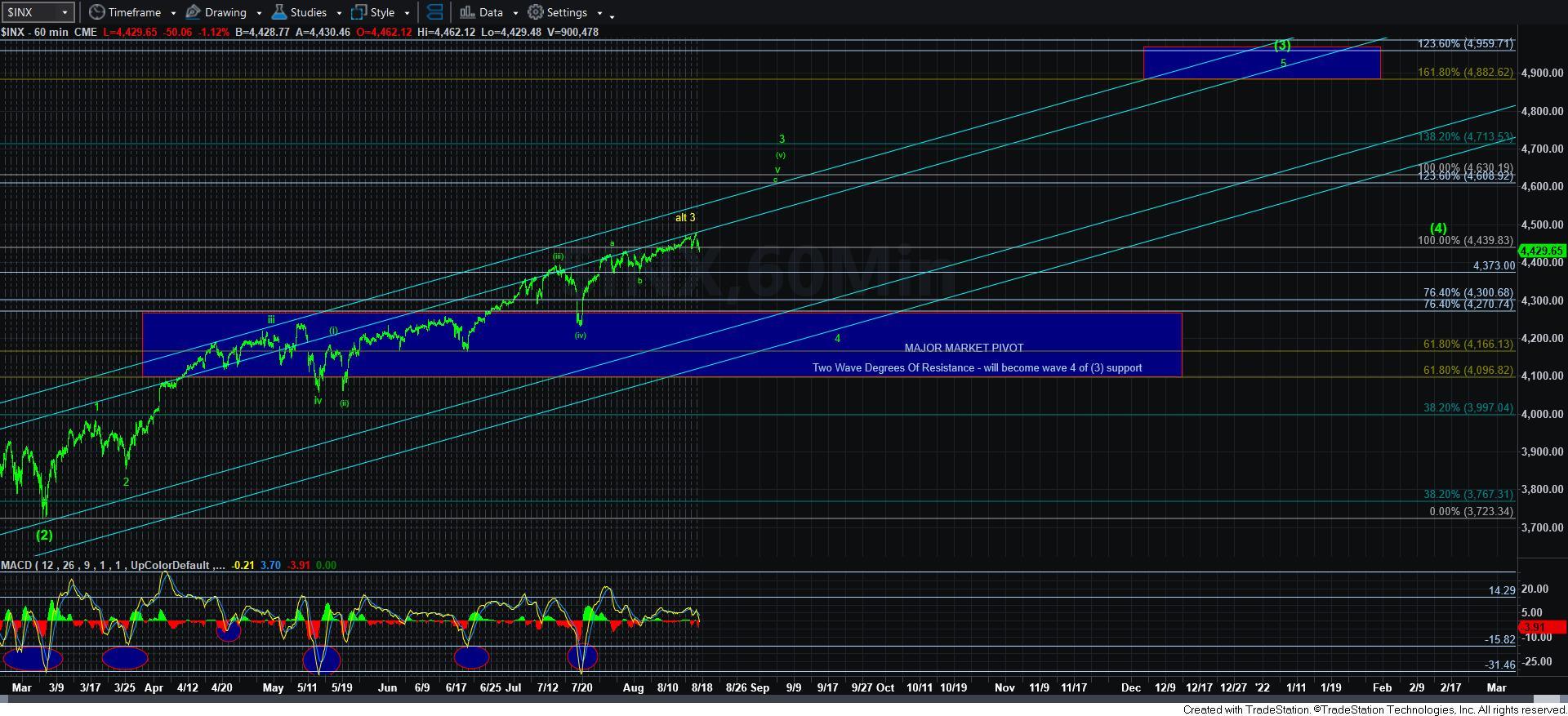 60minSPX