Testing Important Support - Market Analysis for Jun 28th, 2022
I am sending this update out early so that I can show you what I am thinking as we are now testing our pivot.
When the market hits the 1.236 extension, it really should not break down below the .764 extension on the ensuing pullback. And, right now, we are just below that level. So, the floor is starting to creek for the bulls in this move off the recent lows.
But, even if we do break below the pivot, I do not automatically think we are going to drop to lower lows. When I review the daily chart, we seem to have bottomed with solid divergences. So, even if the yellow count does take control, I still think we need several weeks - if not several months - for the [b] wave to form a structure that is relatively in line with the 6+ month long [a] wave decline. Furthermore, the MACD still has plenty of room overhead on the daily chart. So, I still think we have further upside to see in the coming weeks.
The other point I want to add is that it is not a slam dunk that the market will take the yellow path, even if we drop below the pivot. The other count I will be watching is a potential ending diagonal for wave [v] to new highs. Now, that is not something I will be personally trading. Rather, I will be moving to my prior plan wherein I will be cashing in all my long positions as we head to the blue box for the [b] wave, and then moving into select stocks within the Nifty 50 list of stocks identified by our StockWaves analysts. Those stocks have the highest probability for new all time highs to complete their structure, and I want the highest probability plays in this environment.
So, in summary, we are going to see if our pivot holds. If it does, then I am looking for an impulsive move off the pivot to suggest that wave [v] of iii is taking shape. Otherwise, a break of the pivot will have me tracking the yellow count. But, please keep in mind, b-waves are notorious for whipsaw. So, this will not likely be an easy market environment if we do move into the yellow count.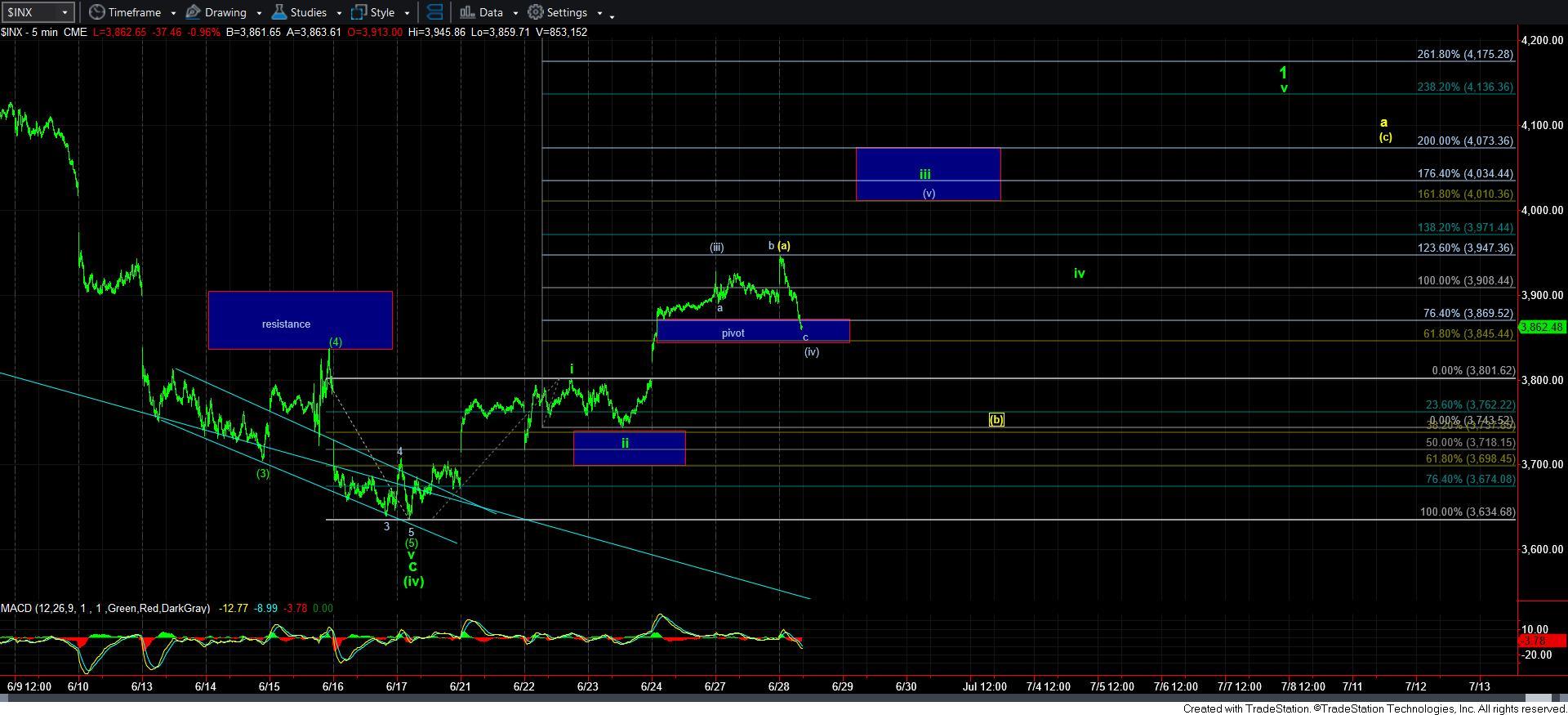 5minSPX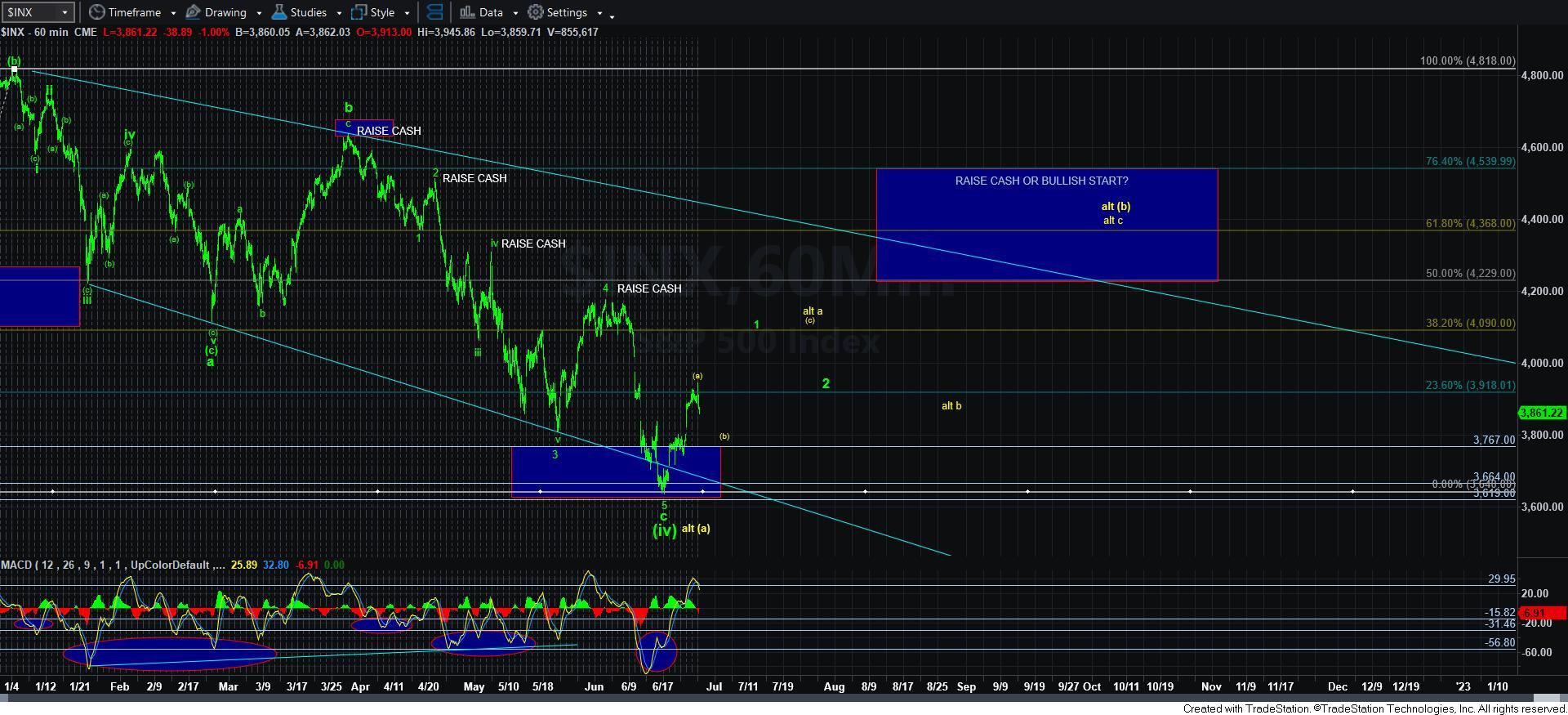 60minSPX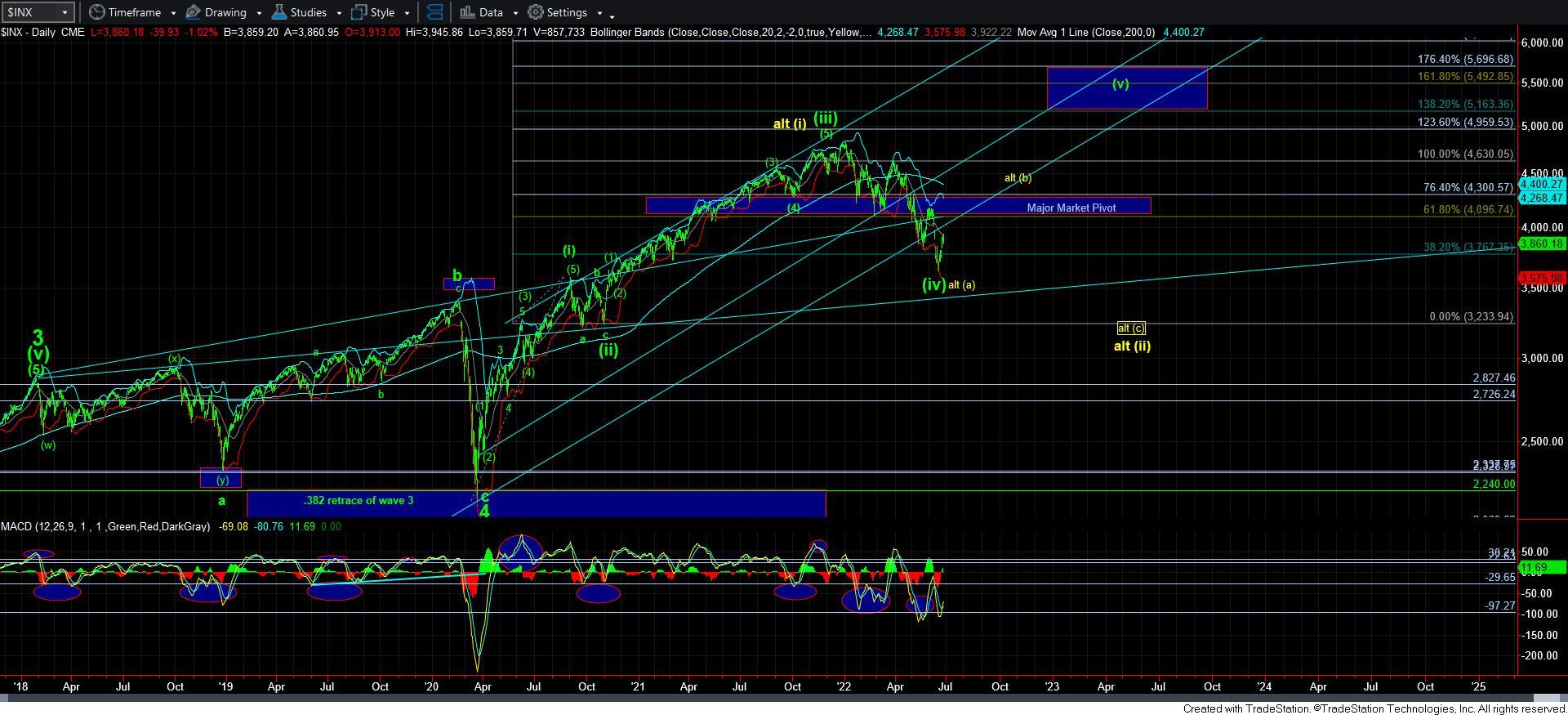 SPXDaily