Testing Important Support - Market Analysis for May 12th, 2021
I wanted to send out another update today, as the market is testing important support right now. As I noted earlier today, there is a bit of support just below us now, as low as 4070SPX. But, in truth, I really need to see the market hold in this region right now, and give us a wave iv bounce.
However, if we see continued weakness below 4080, that is a strong warning that the yellow count may be in play. Will provide another update later today.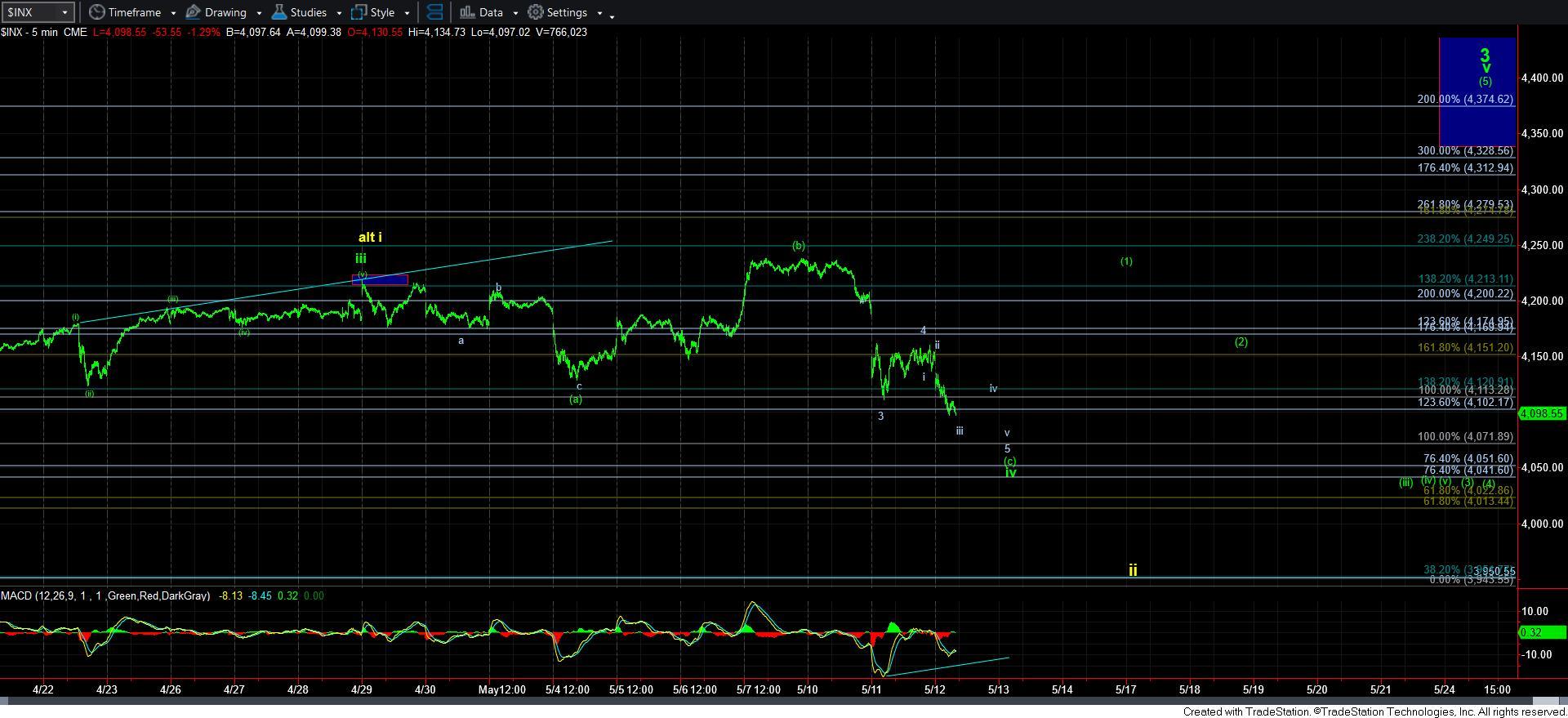 5minSPX