Test Of Support - Market Analysis for Jan 25th, 2021
Over the weekend, I outlined that as long as the market remains over 3790SPX, we have a very bullish immediate structure, which is pointing us to the 4165-4300SPX region for wave 3 of [3] sooner rather than later. And, today, the market tested that support with a low of 3797SPX.But, simply testing that support is not enough to assure us that the next rally phase to 4165+ is in progress.
As I also outlined over the weekend, we now need to break out over the micro pivot presented on the 5-minute SPX chart, and rally towards the 3913SPX region, which will then make our micro pivot our new support region to keep us pointing towards the 4165SPX region in a direct fashion.
There is something of which I want to remind you, which is quite commonplace within bull markets. You see, more and more market participants become bullish during a 3rd wave rally. It is the one point in the market structure wherein the great majority of investors can be bullish and one should not view that as a contrarian indication. Please read what I just wrote again. During the heart of a 3rd wave, you do not want to be a contrarian. Understanding that we are in a 3rd wave provides market context to know when not to be a contrarian.
For this reason, I have been patiently waiting for the market confirm the heart of a 3rd in the SPX which can allow me to abandon any reasonable expectations for any further 2nd wave pullbacks. And, should we see a break out over the micro-pivot on the 5-minute chart, and continue to hold over it on any pullbacks, we will have our strong indication that we are rallying to 4165-4300SPX for wave 3 of [3], with the likelihood of then rallying to the 4600SPX region after we see a wave 4 pullback.
So, the market now has a set up in place to provide us with confirmation of the heart of a 3rd wave break out. Whether it takes the opportunity over the coming days or whether it breaks 3790SPX support for more of a wave 2 first is not something that I can answer with a high probability expectation just yet. But, as it stands right now, the set up is certainly in place.
The last point I want to make is that it is also quite commonplace to see strong spikes to the downside during the c-waves within a bullish trend. You see, as the market continues to grind higher during a 3rd wave, those c-wave spikes are what provide us with just enough bearish sentiment to re-set our ability to continue to march higher in the 3rd wave structure. So, continue to focus on the support levels we outline, and try to not let the strong spikes cause an emotional reaction in your trading/investing plan. Know where your support resides, and adjust accordingly. It will likely only be a matter of time before this wave 3 makes itself known and abundantly clear – as it already has in so many other charts.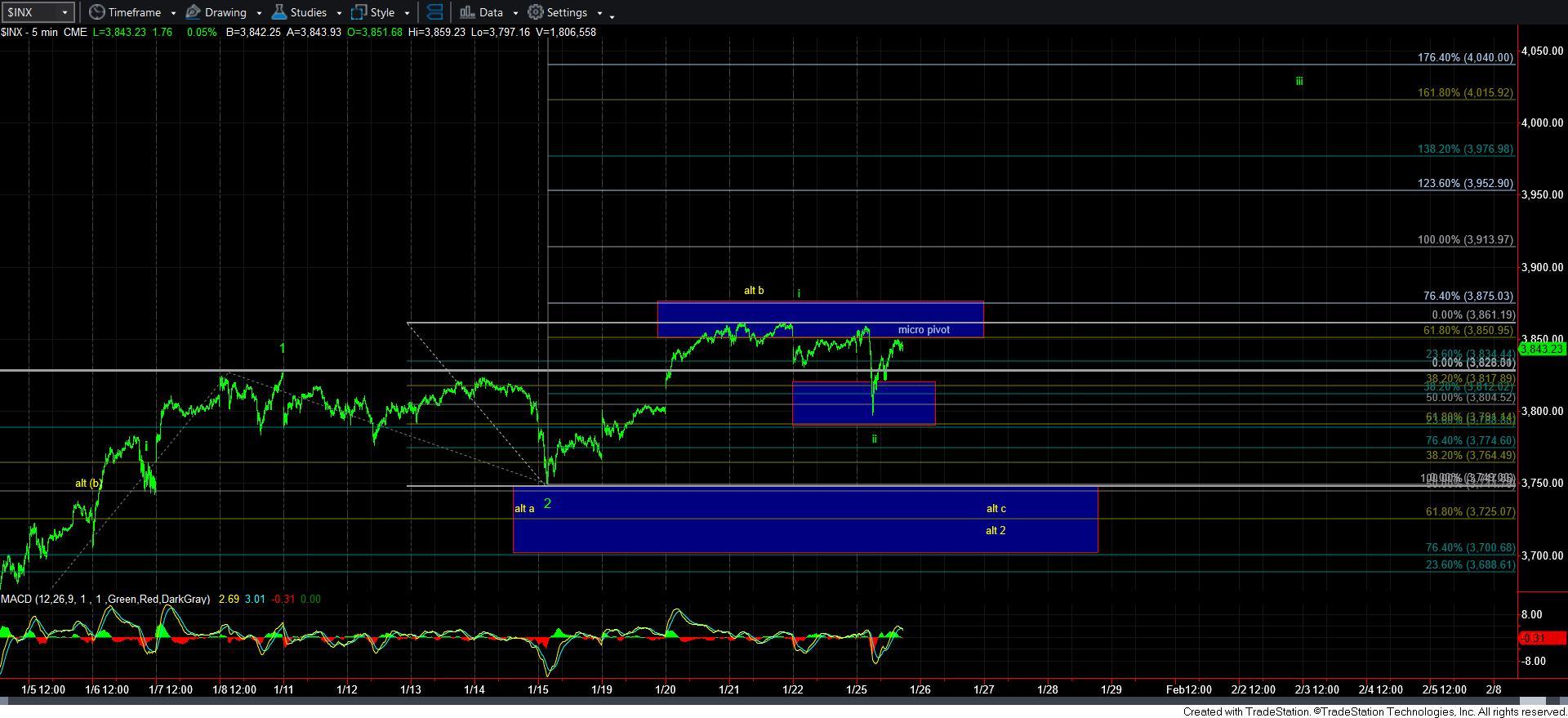 5minSPX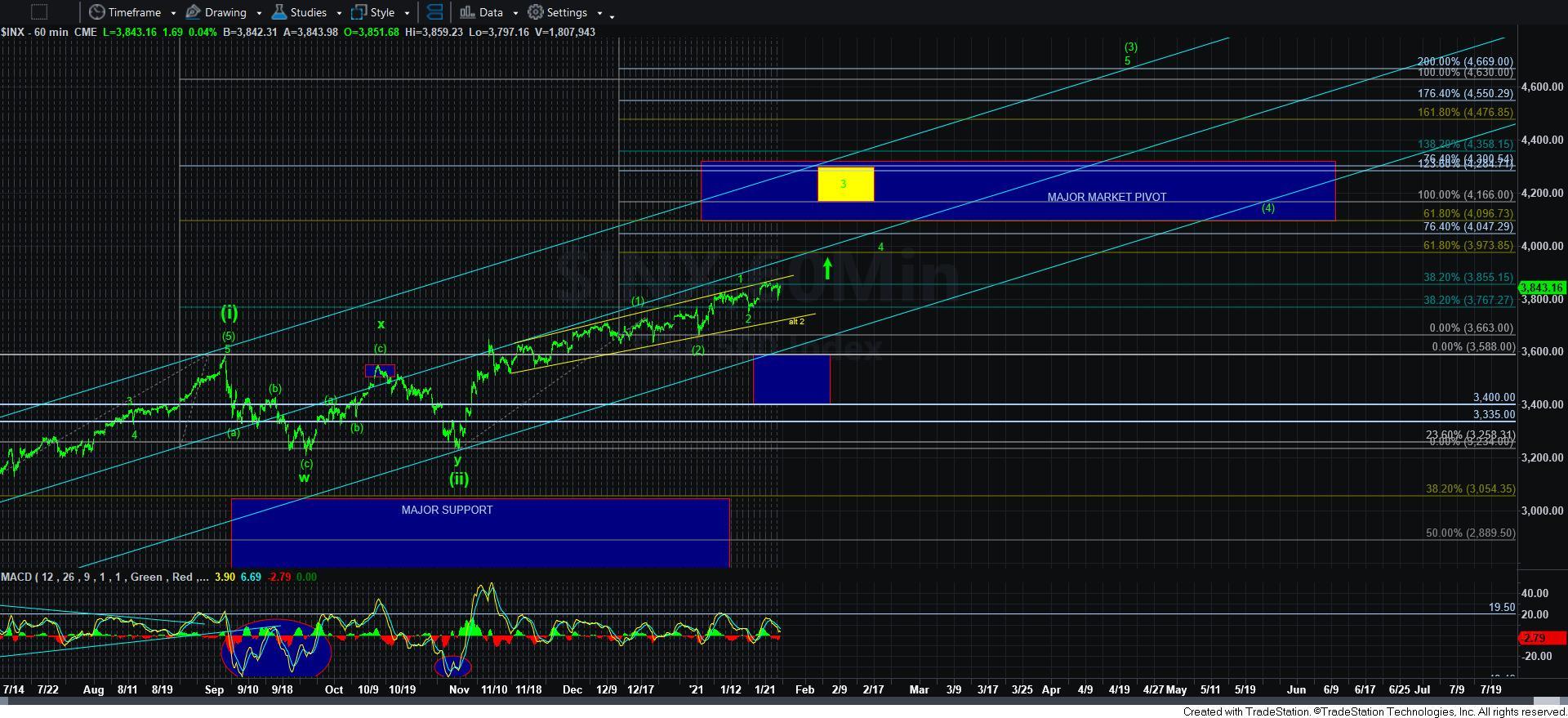 60minSPX