Talk About Stretched To The Upside
With the market remaining over the 2695 support on the S&P 500 (SPX), we have traced out an expanded 4th wave flat in wave iv, and today provided us with the continuation for wave v. So, in the micro structure, 2710-13 is now micro upper support. A pullback to that support can still represent a micro 4th wave in the wave v up here, which means we will need to break that support to begin suggesting this wave v has completed its structure.
Again, the market has been quite stretched to the upside, and even with these extensions, the market still counts best as completing 3 waves up off the December lows.
The question then becomes how deep the next pullback will take us. Ideally, the pullback should be taking us to levels below 2600 SPX if this is indeed an [a] wave rally. Therefore, we now need to see the SPX break below the 2710 level for an initial signal that this rally has culminated, with follow through below 2695 providing strong confirmation that we have begun the [b] wave pullback.
However, if the market is unable to break below 2600 SPX in the coming week or two, and then can rally to levels at least in the 2745 SPX region, then I would consider that 5 waves up off the December lows, and would have to consider the potential that all of wave 4 is done (as my alternative count), as I have discussed in the prior updates. But, until such time, I have no reason to strongly consider wave 4 as having completed. And, even in this more immediate bullish case, the wave 2 retrace will still take us back down into the 2500-2600 region before the market begins its 5th wave to 3400+ in earnest.
But, again, that is simply an alternative, as the primary count still has us looking for the top to this [a] wave imminently, despite how extended it has now become. Either way, the next bigger pullback is going to likely be a buying opportunity for a rally of at least 350 points in the [c] wave scenario, and as much as 1000 points in the more bullish alternative. For now, my expectations remain with the a-b-c structure.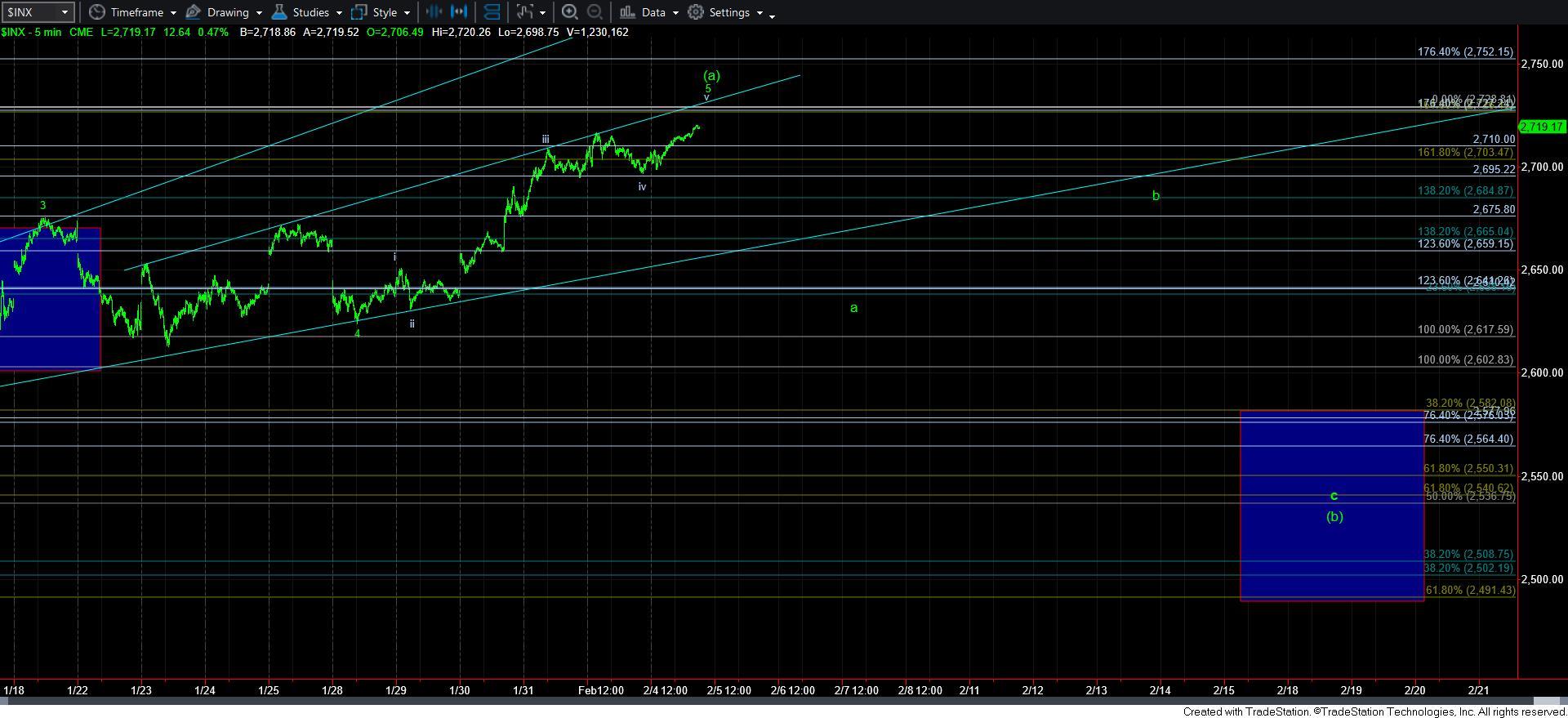 5minSPX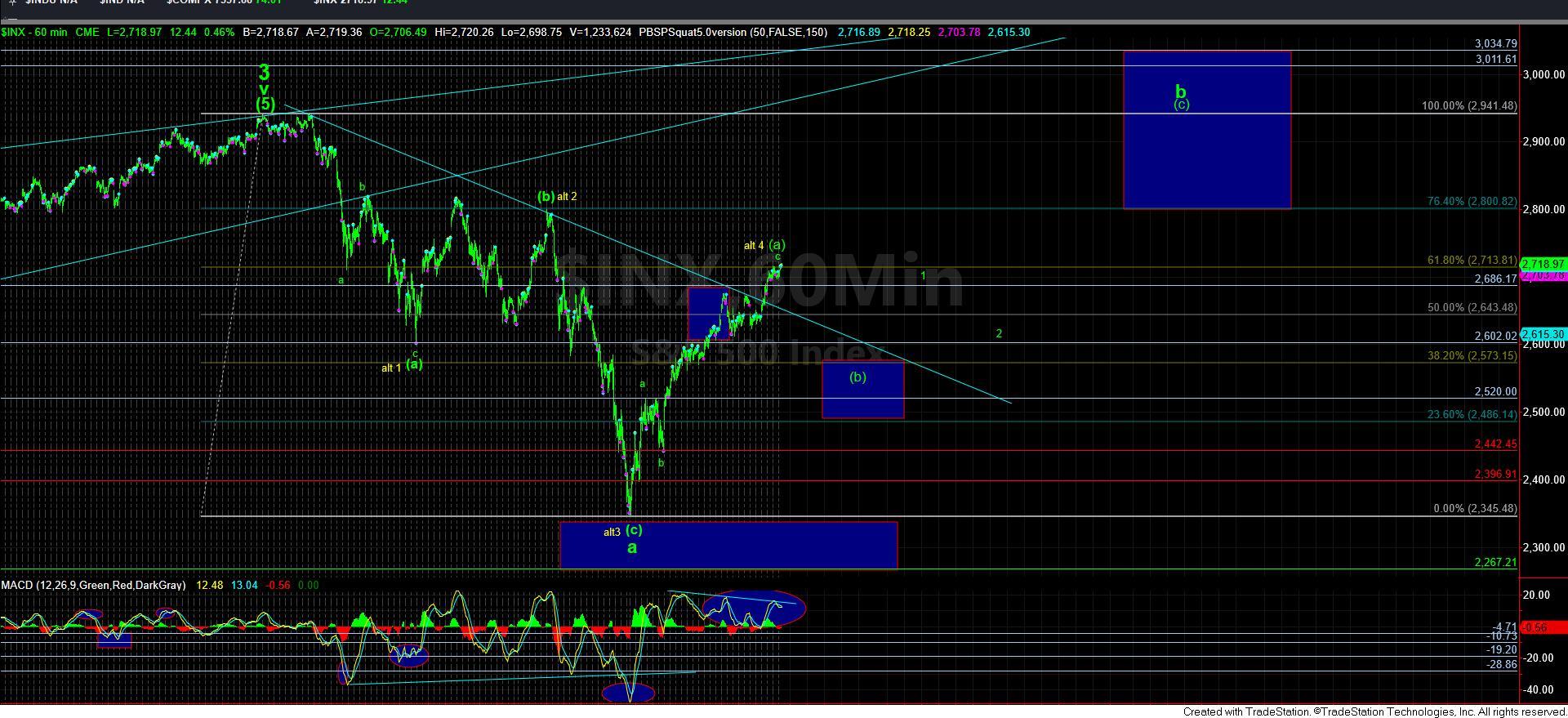 60minSPX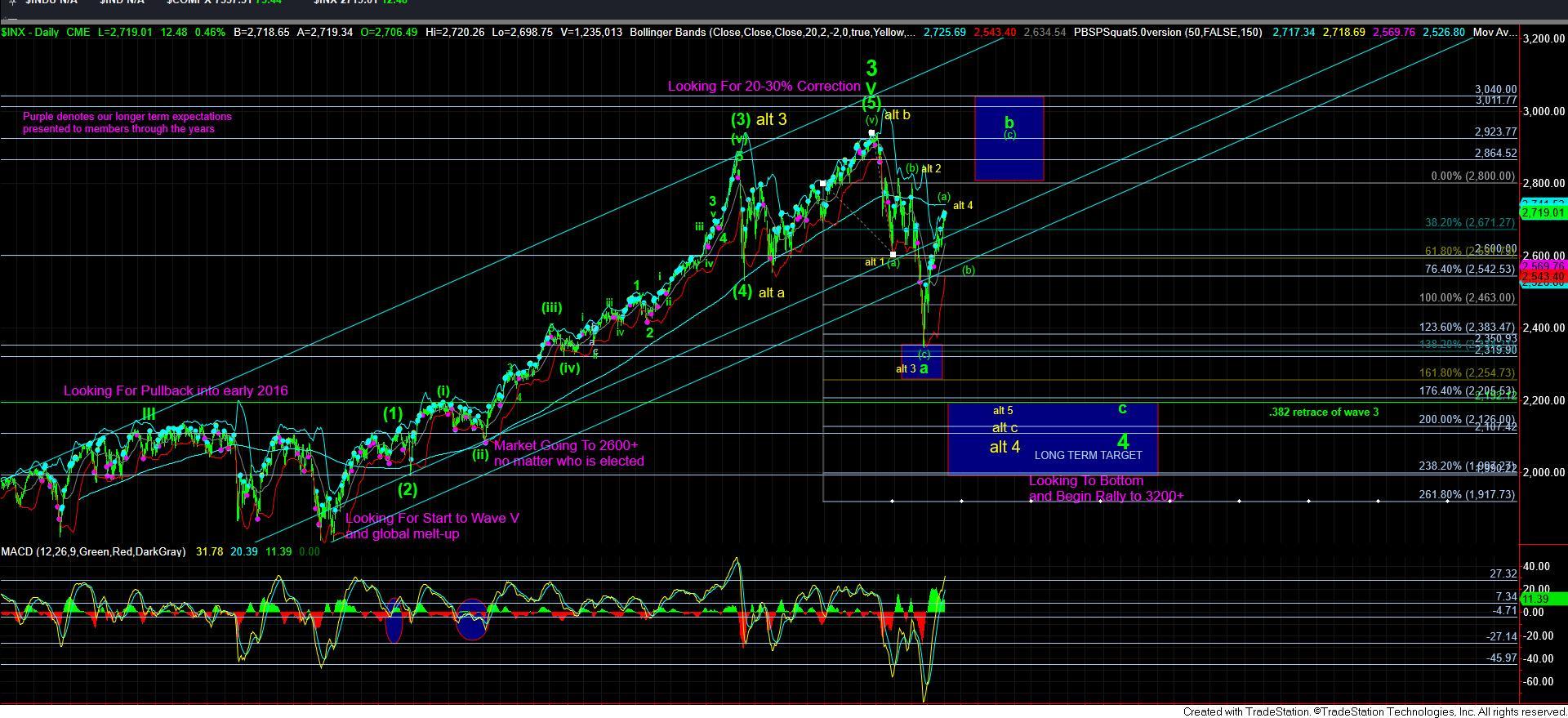 1SPXdaily