The market was certainly providing us signs two weeks ago that we were nearing a bottom. And, the action this past week seems to confirm a bottom being struck. So, now the question is if we have begun the wave 1 of the [c] wave?
Well, if we can continue towards the 109-110 region over the coming week or two, then we will likely complete 5 waves up for wave of the [c] wave rally I expect to the 121-125 region. And, as long as we remain over 103, this remains my primary expectation.
However, should we faulter on our way higher, then it would likely mean that we are only rallying in a b-wave within a more protracted [b] wave within TLT. But, for now, this remains my alternative expectation.
Should we complete 5 waves up to the 109/110 region in the coming weeks, then I will likely suggest the ensuing wave 2 pullback as a buying opportunity before we begin the move to 121-125 in earnest.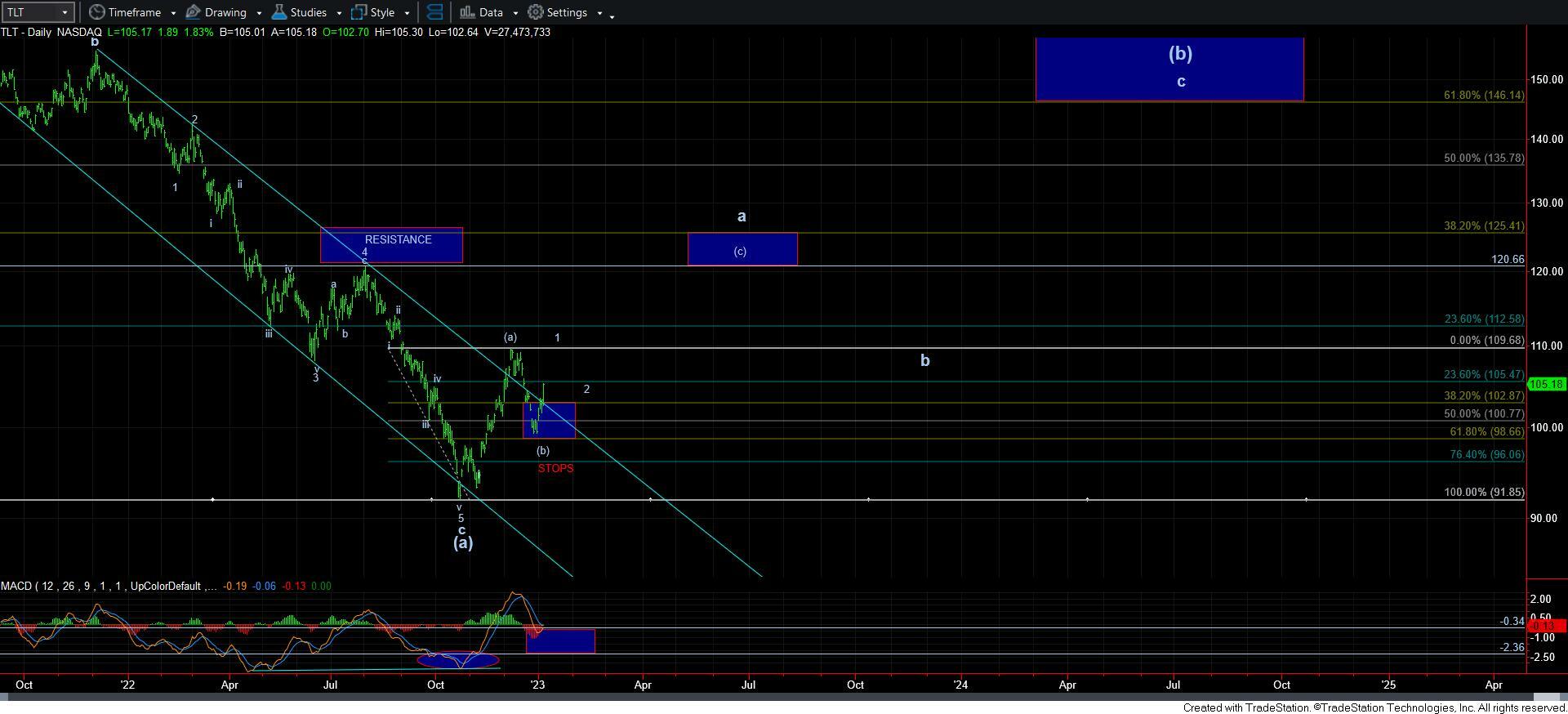 TLTdaily