TLT Is Not Looking Pretty
The TLT has now gotten that lower low I warned about last week. The question now is if this decline has run its course?
We now have more than enough waves in place to consider this corrective pullback to be complete. And, yes, it really looks more like a corrective pullback due to the overlap we have been seeing off the early December high.
But, I have to question the potential outlined in the yellow count as this time. To be brutally honest, the structure looks more like the green count is going to play out if we do rally. So, I am going to maintain that as my primary expectation at this point in time. But, it still means we can see a rally in the TLT to the 143 region. Based upon the structure on how we get to that region will determine if the green count is applicable, or if the yellow count will push us higher.
Again, for now, I think the green count is a bit more likely. It would take a break down below the November low for me to consider that we are heading down in the green count sooner rather than later. But, since the decline is very overlapping and likely corrective, I still think we can get another rally over the coming weeks.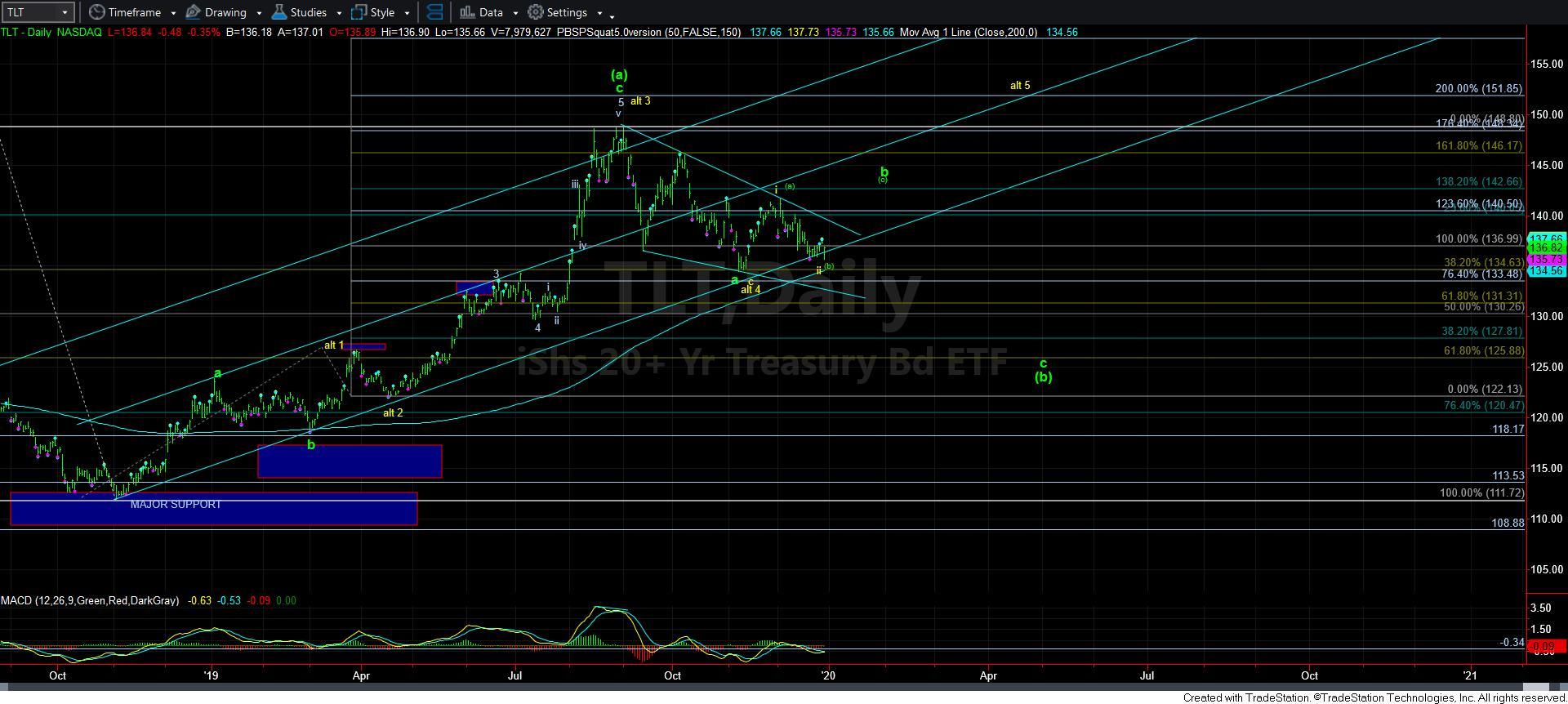 TLT