When I noted that I would like to see the market strike the 2096-2109SPX region for this (b) wave, I truly did not expect we would hit it this week. Moreover, the strength of this move, along with the rally through the 2.00 extension on the 5 minute chart, does have me starting to consider a bit more strongly that wave (2) MAY have completed.
Yet, even though we have seen a very strong rally off the lows, I really do not have a clear 5 waves up off that low in the SPX, as it looks like only 3 thus far. And, if my green count is correct, it would suggest that this (b) wave will turn into a really large flat pattern.
For now, I think it is reasonable to suggest that some downside will be seen in the VERY near term. The question is if that downside is only a 4th wave, or a bigger b-wave of the (b) wave.
And, even though we have already struck the target for the (b) wave, I still have an issue with considering this rally all of the (b) wave from a timing proportion standpoint, as I mentioned last night. So, assuming my green count is still correct, I think we are in for quite some volatility if this (b) wave flat truly plays out.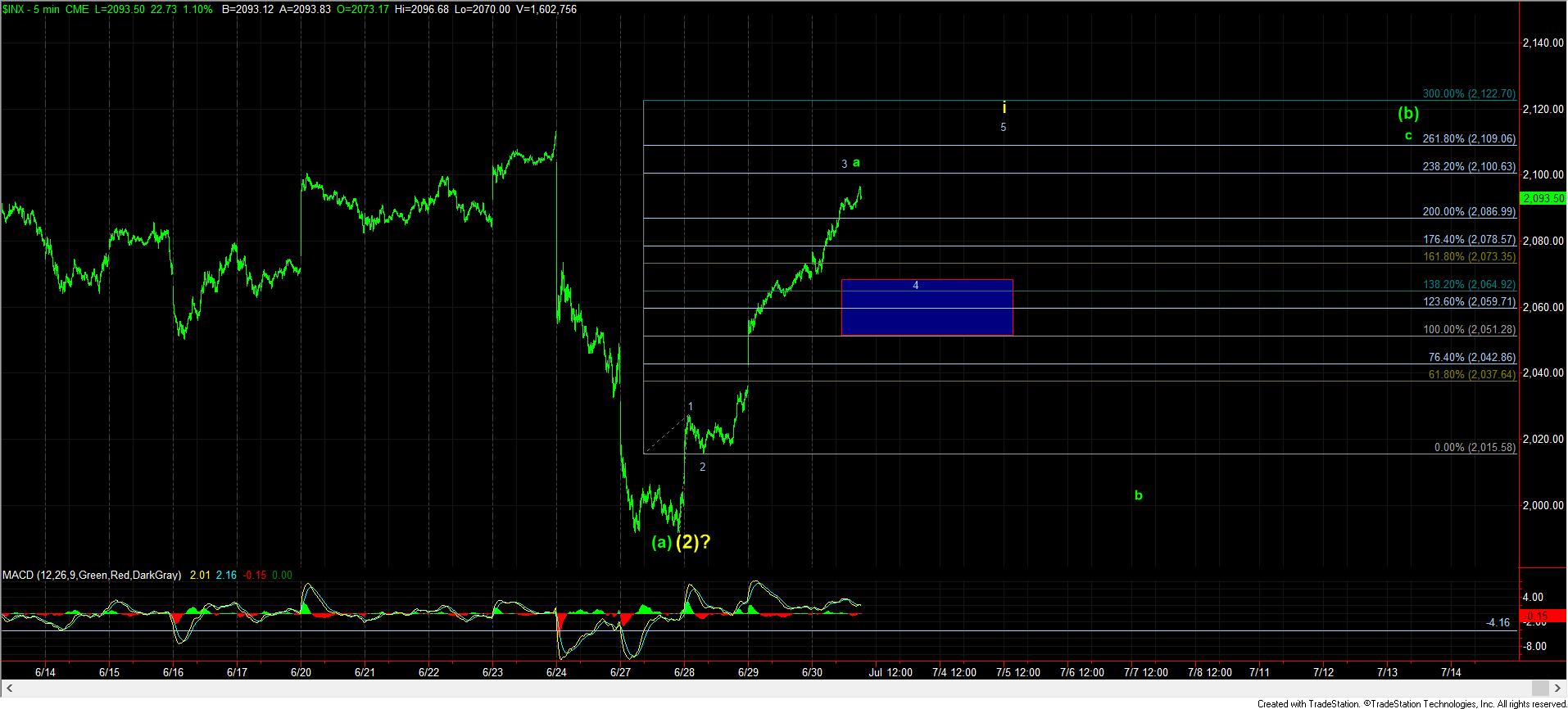 5minSPX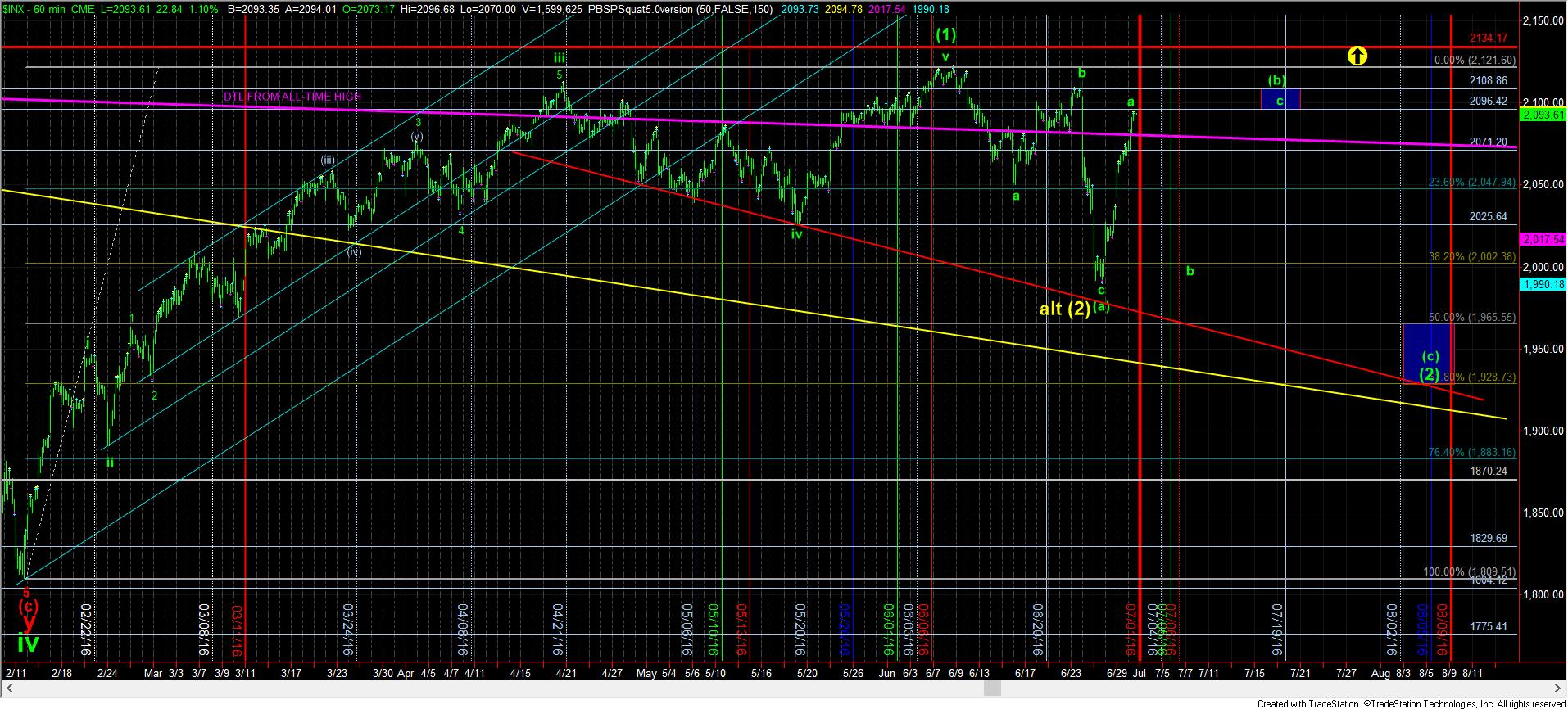 1turnchart