Support Is Important - Market Analysis for Oct 13th, 2016
I am sending this out to the entire EWT membership because of the possible set up on the chart. In the bigger picture, as long as we hold the 2104SPX region, we can still view the larger degree ending diagonal as taking shape, or even the potential of the completion of the wave (ii) in an unorthodox fashion.
However, if that region should break before we can break back out over 2130SPX, then it opens the door to a much bigger wave (ii) pullback down towards the bottom of the target box we have had on our chart for some time.
So, please keep your eyes on support and resistance right now.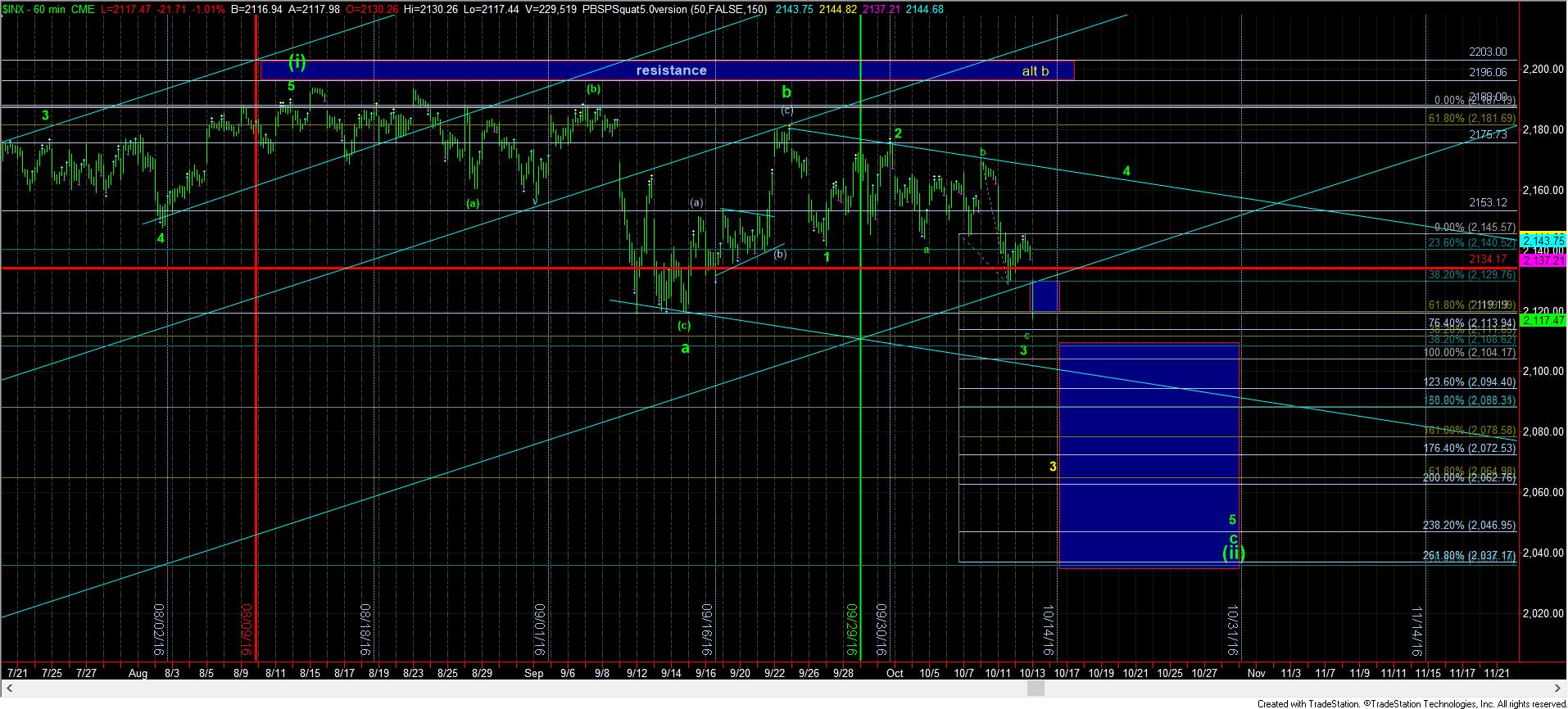 1turnchart