Support Held, But No Bullish Confirmation Yet
There is a two step process in being able to identify a change of direction. First, the market has to develop a completed corrective structure to the downside into support. Second, we must see an impulsive rally to signal the start of the change in direction.
In our case, I would question whether we have a completed pattern into support, as it looks like it was missing a 4-5. Although, support has clearly held thus far. Second, I cannot say that we have anything even remotely resembling an impulsive rally off the low, as it is quite overlapping and it certainly does not satisfy our Fibonacci Pinball structure.
Therefore, this leaves several interpretations on the chart at this time. As you can see from the 5-minute ES chart, the rally we had into the morning high can count as a 4th wave in a ending diagonal c-wave. That leaves the door open for a lower low just to complete the structure off the recent highs.
But, if we are able to exceed the morning high, then we have two potentials left. The first potential is that the rally will take shape as a corrective [a][b][c] structure within a b-wave, as outlined in yellow, which means that wave [v] is not done. The second potential is that we develop a leading diagonal back up to the 4700+ region to complete wave [1] of wave [v] of iii, as presented in green.
To summarize, as long as we are below 4661ES (today's premarket high) we still have a path for a lower low and another test of the 4625/30SPX region. However, if we exceed that high, then we will have to cautiously track to see if we are only completing a corrective b-wave in yellow, or if we can rally to complete a leading diagonal and begin our move higher to 4800SPX.
The main point is that I really have no clear evidence that a bottom has been struck due to the overlapping nature of the move off the low.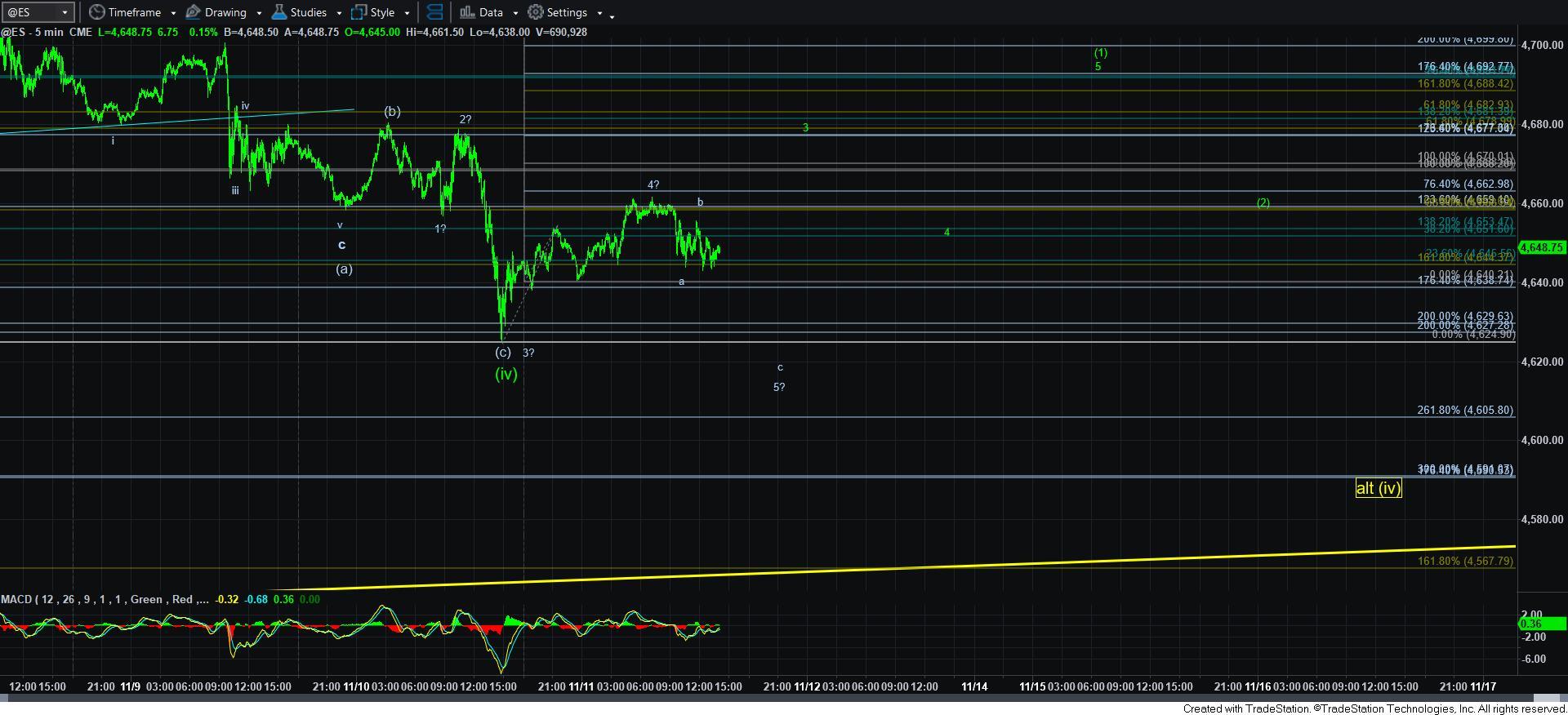 5minES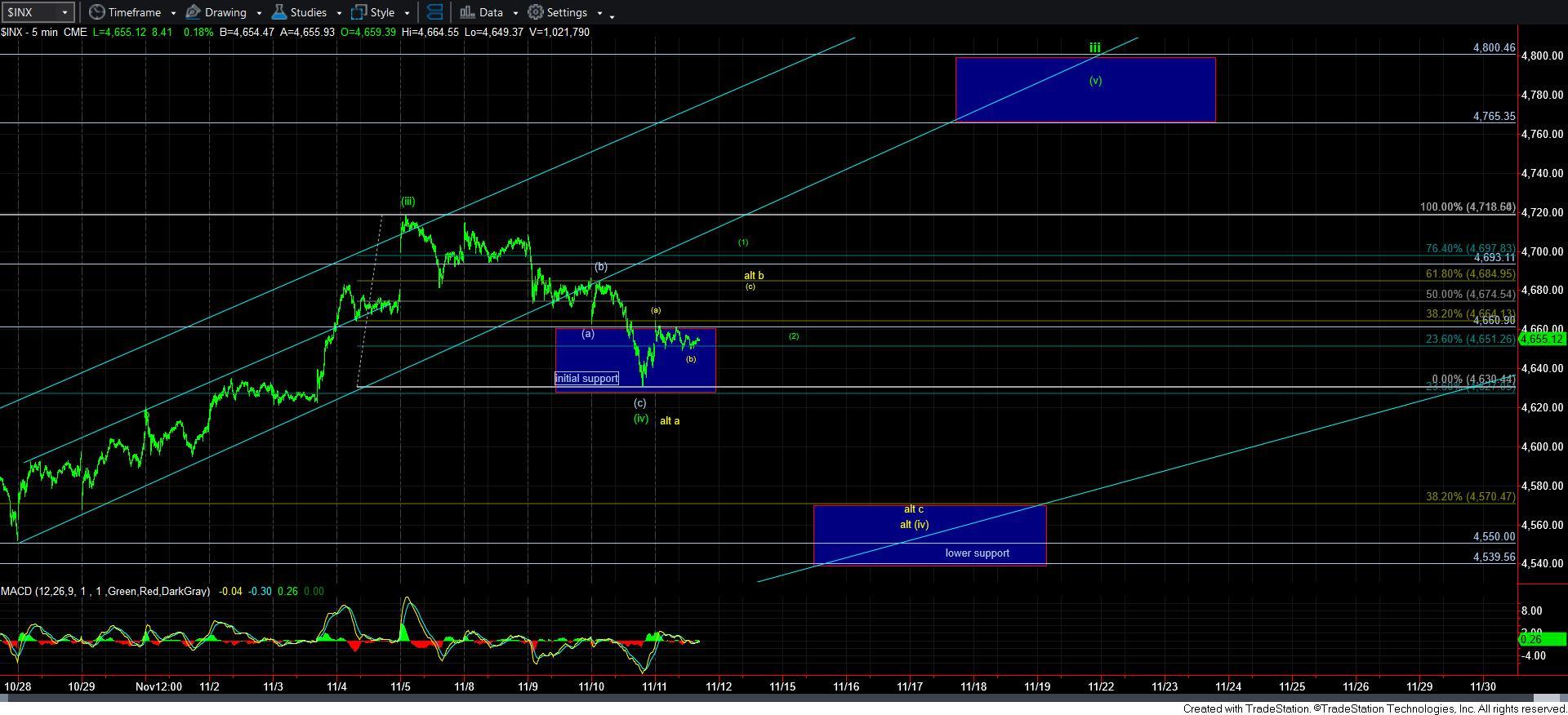 5minSPX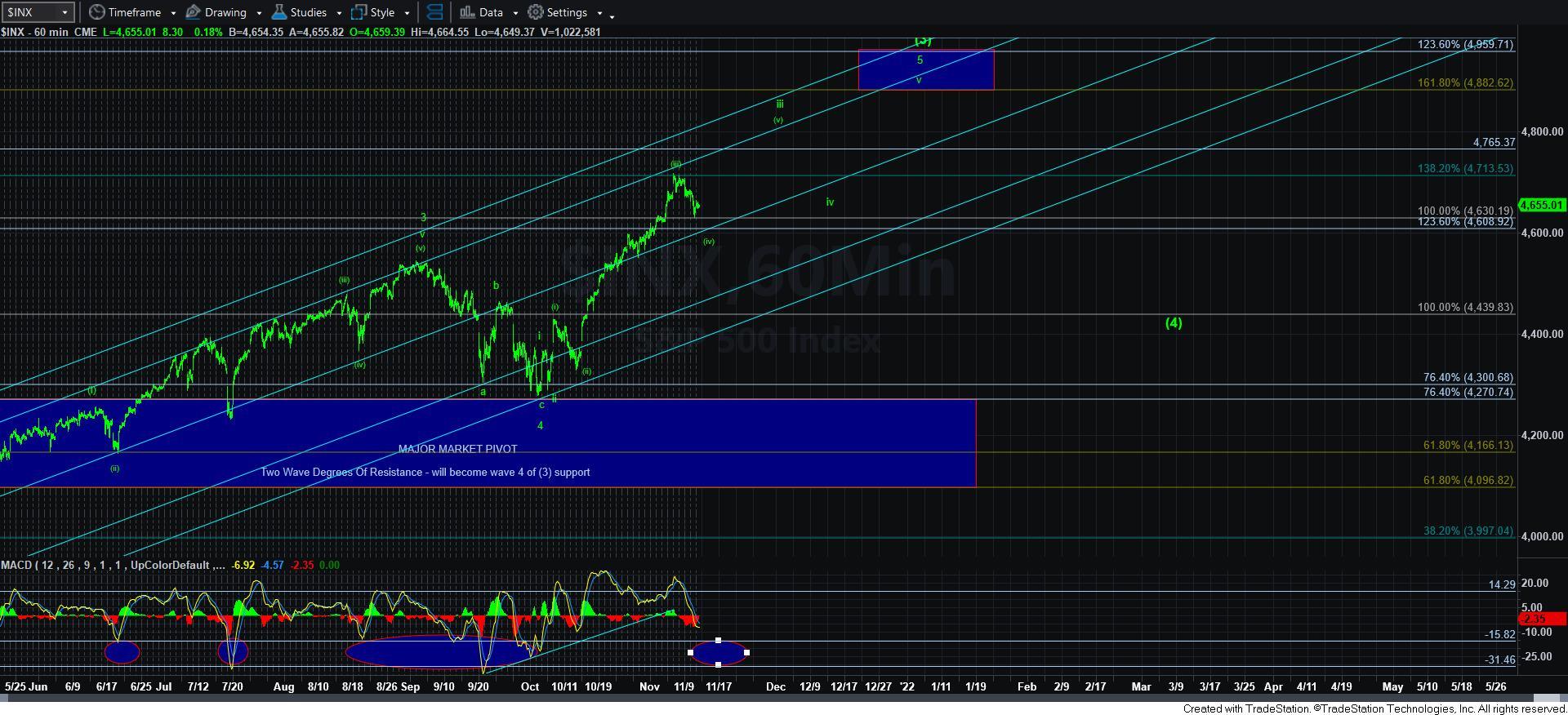 60minSPX