Support Adjustment - Market Analysis for May 12th, 2021
With the premarket structure seemingly pointing to a lower low as long as we remain below 4170SPX, I have been doing some extra work on support. Of course, if the market can move through the 4170SPX region today, then this is a moot point.
While 4095SPX is my ideal support up here, I will need to see a sustained break of that support to consider the yellow alternative down to the 3900-3950SPX region. Again, I do not think we drop that low at this point.
So, allow me to explain what I mean by a sustained break in this scenario. Right now, the .382 retracement of wave iii is the 4080SPX region, and the 1.00 extension of the rally is in the 4071SPX region. So, that is our support of last resort for this wave iv. Below that, then I have no choice but to adopt the yellow count. And, I want to again stress that the yellow count is not within my primary expectations, and I still think it is a lower probability potential. But, I have to at least be honest as to when I am forced to adopt it.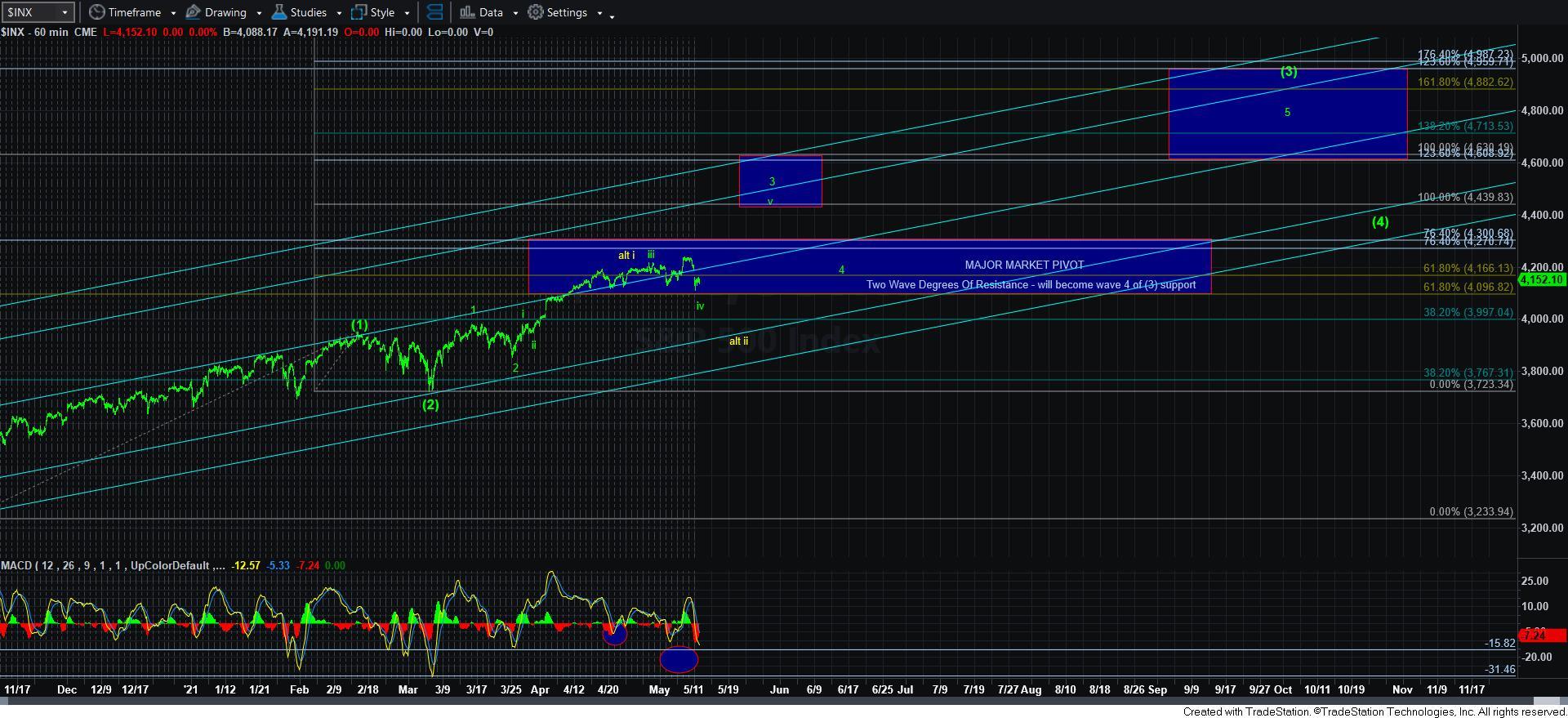 60minSPX