Supplemental Update Outlining Risks As SPX Pushes Towards All-Time Highs
With this strong push into the final hour and as we approach new all-time highs, I wanted to post a supplemental market update outlining the risks and pivot levels should we directly break directly over the previous all-time highs on the SPX at the 4256 level.
If we do indeed make a new higher high over the 4256 level we will have enough waves in place to consider an Ending Diagonal completed off of the May 13th low.
So while ideally, this should continue to push higher towards the 4300 even under that Ending Diagonal path before completing there is certainly a decent amount of risk in the near term on the board. When Ending Diagonals pattern complete they typically will see sharp retracements back towards their origination point. In this particular case, that origination point of the diagonal comes in at the 4059 level.
To reduce the risk of this ending diagonal pattern completing and seeing that retrace towards those levels the market would need to strongly through the 4283-4312 pivot overhead followed by a break of the 4373 level. Moving through those levels would reduce the odds that we are still following the green path and put us on course for the more immediately bullish yellow count.
Unless and until that occurs however we need to remain on our toes here but the market is providing us with some fairly clear parameters to watch here at these levels as we approach new all-time highs.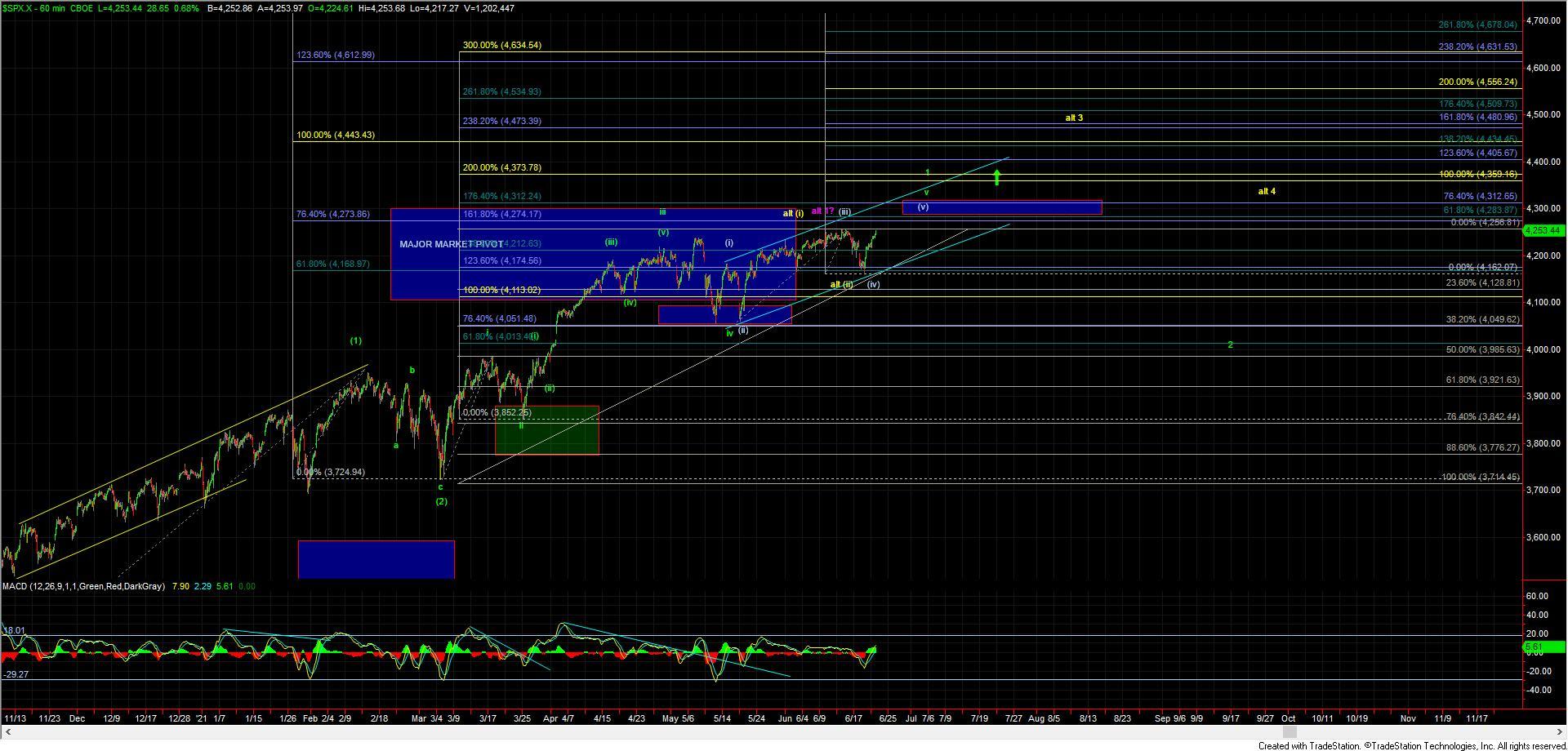 SPX 60m