Summer Doldrums - Market Analysis for Aug 19th, 2020
As we continue to flirt back and forth with the high struck back in February, the market does not seem to be terribly interested in rushing onto the next higher target in the 3440SPX region. However, I still have to maintain that as a reasonable upside target unless we break down below 3360SPX first.
So, unfortunately, nothing has really changed in my perspective from yesterday: 3360SPX is micro support up here, and it would take a break down below that region of support to provide an initial indication that wave [i] off the March low has finally completed.
Below that support we have the 3185-3240SPX region of support, as now noted on our 60-minute chart, which will need to break to confirm we are in the a-wave of wave [ii].
Unfortunately, I do not foresee this "frustrating" type of action completing for a number of months, as we will likely be transitioning into a corrective wave [ii] structure once we do complete the grinding up into a top for wave [i]. And, while they say that patience is a virtue, I am sensing we do not have many virtuous members left at this point in time. (smile)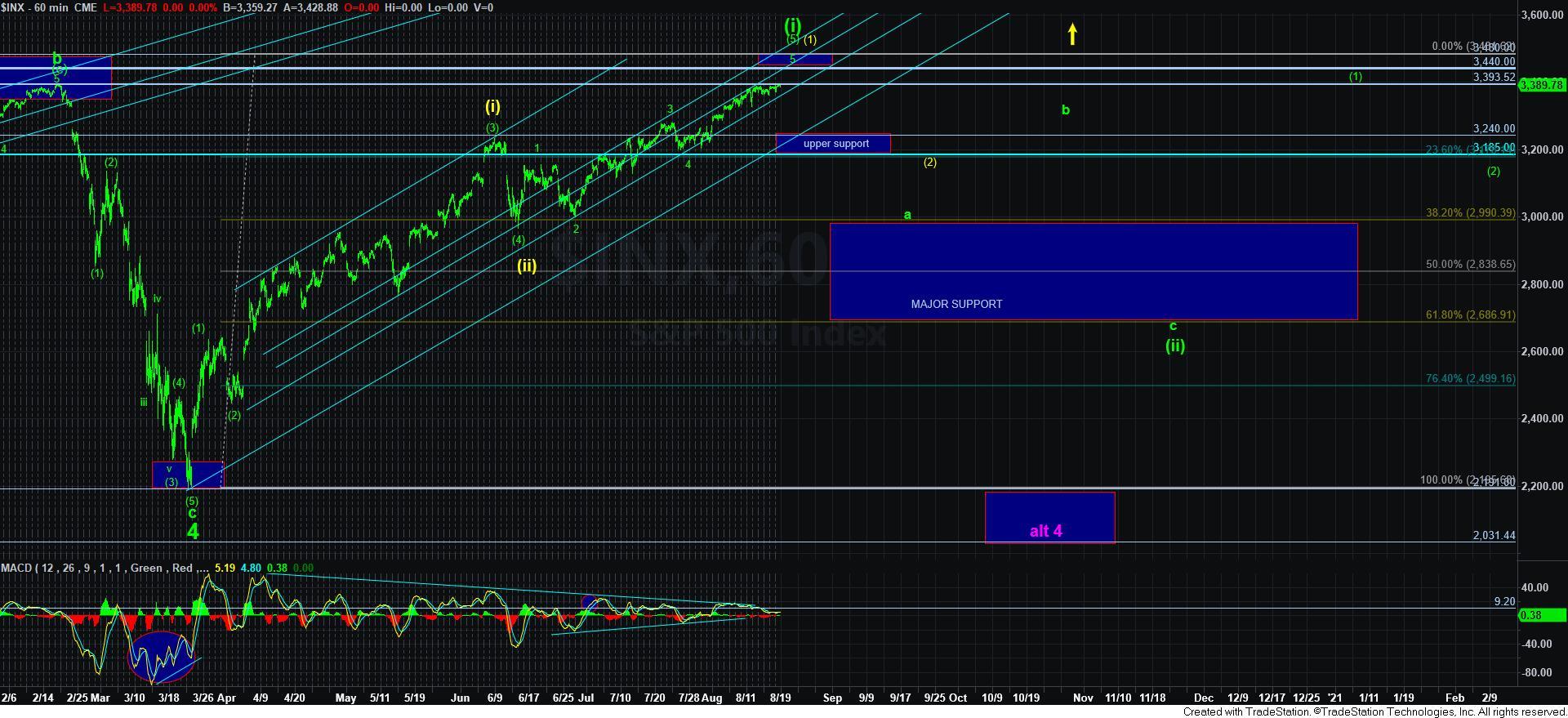 60minSPX