Stuck In The Middle Again
Today the SPX opened higher and move higher into the end of the resistance level right at the 2800 level before turning down in the late morning and into the lunch hour. This price action gave us a reasonably clear three wave move up off of the lows, which is suggestive that we will see further downside action before seeing a sustained break higher in the markets. Unfortunately, the inability for the market to make a more immediate break down under yesterday's low in what should be the heart of a wave (iii) of 3 under the most immediately bearish count has opened the door to this entire structure to the downside becoming much more complex.
That "more complex" pattern may morph into an Ending Diagonal to the downside or even a triangle as Avi has noted on his Daily chart in red. In either case, the initial move down off of the highs will likely be a three wave corrective move which means we should see this current retrace higher back up over the 2800 level prior to breaking down.
Now with all of that being said, we are still trading under the upper support level at the 2800 level. So that leaves the door open to the most immediately bearish count as shown in green. Unless and until we can see a strong break of yesterday's low at 2765 we are still stuck in the middle of two possible paths.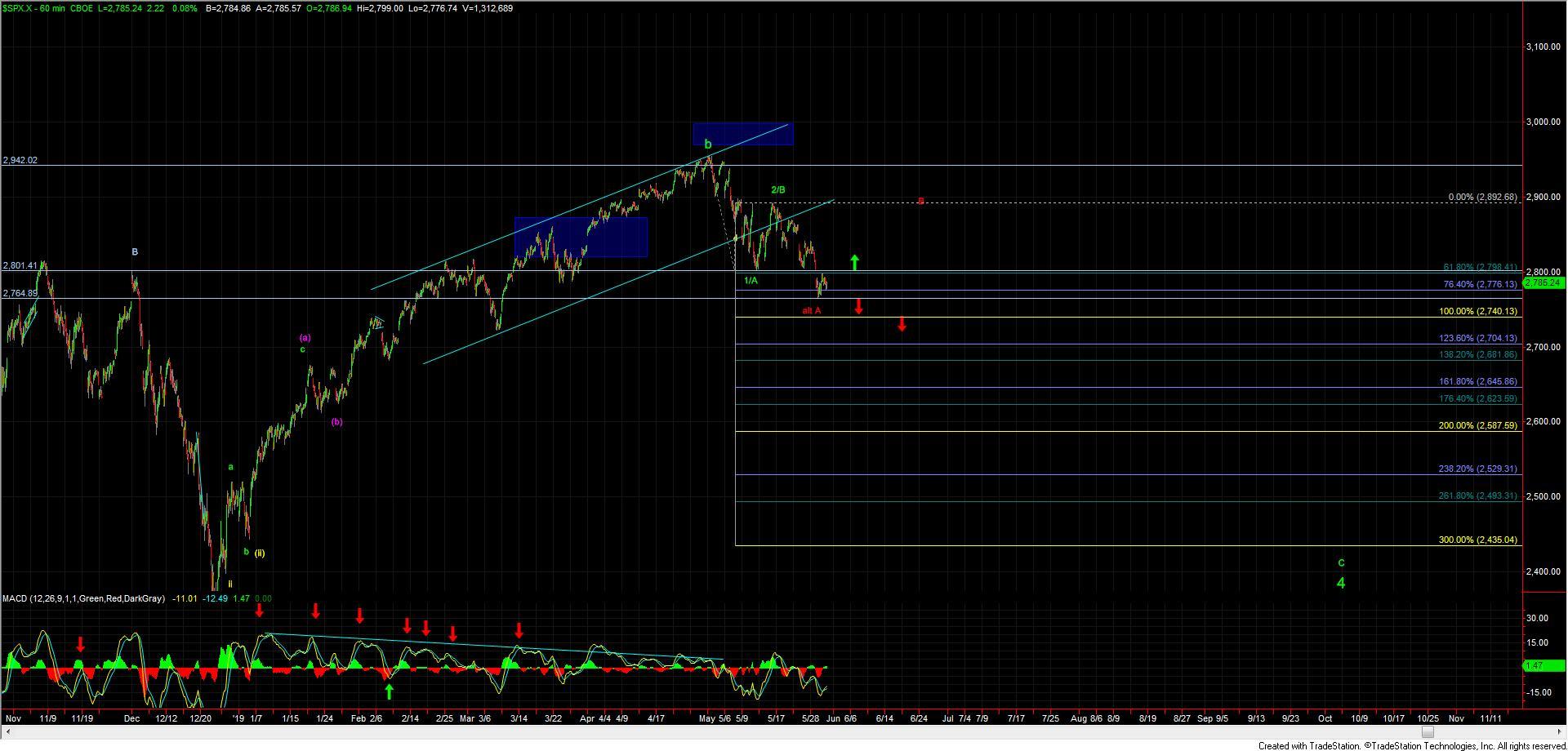 SPX 60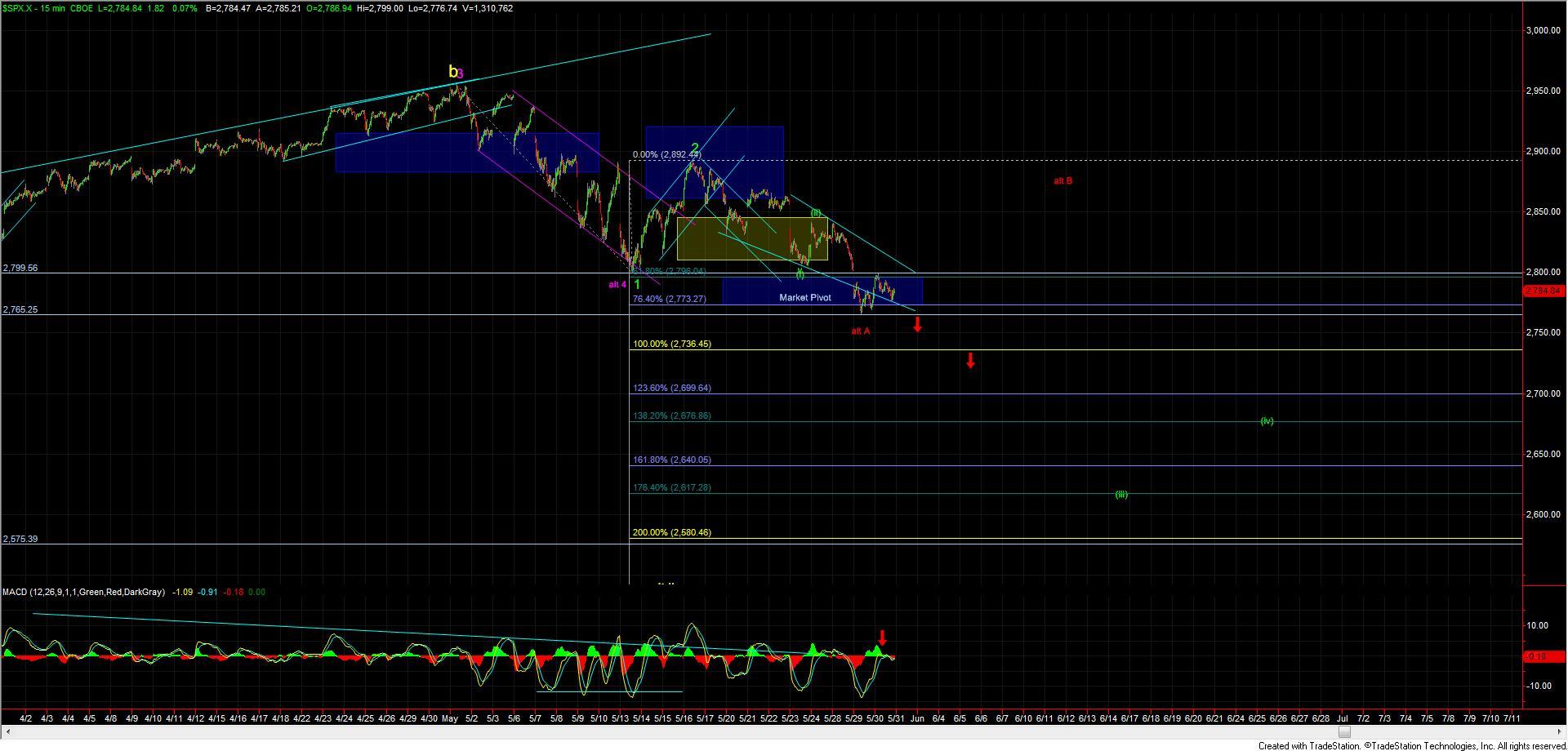 SPX 15