Stuck In Neutral - Market Analysis for Jun 8th, 2022
I was debating whether to allow the market to make a decision before I posted the update. But, I decided to provide you the parameters before the move continued in order for you to know what to look for.
As you can see on the 5-minute SPX chart, we still have several potential paths that the market can take at this time. First, we have a bigger a-b-c structure presented in red, for which you can see the detail on the 5-minute ES chart. The 4131-37ES region is the pivot which is our resistance. And, as long as we hold that resistance on this wave iv bounce, then it keeps pressure down towards the larger degree pivot on the 5-minute chart to complete the c-wave of wave iv.
However, if the market breaks back out over the micro pivot on the 5-minute ES chart, then we have either completed a [i][ii] structure in green within wave v of 1, or we have only completed a triangle for wave iv, as outlined by the blue count – with today's drop being the e-wave of that triangle.
So, as you can see, there are still a few paths before us. But, herein you have the parameters to determine which path the market is most likely going to take, at least based upon the micro pivot noted on the ES chart.
Ultimately, a break out over yesterday's high will make it likely that we are heading higher in wave v of 1. And, until that happens, it is still prudent to remain cautious. And, remember, even if we do see that move in wave v of 1, we likely will come right back to this region in a wave 2 pullback. So, as I have been noting over the last week, there really is no need to get aggressive just yet, at least not until the market proves its larger intent.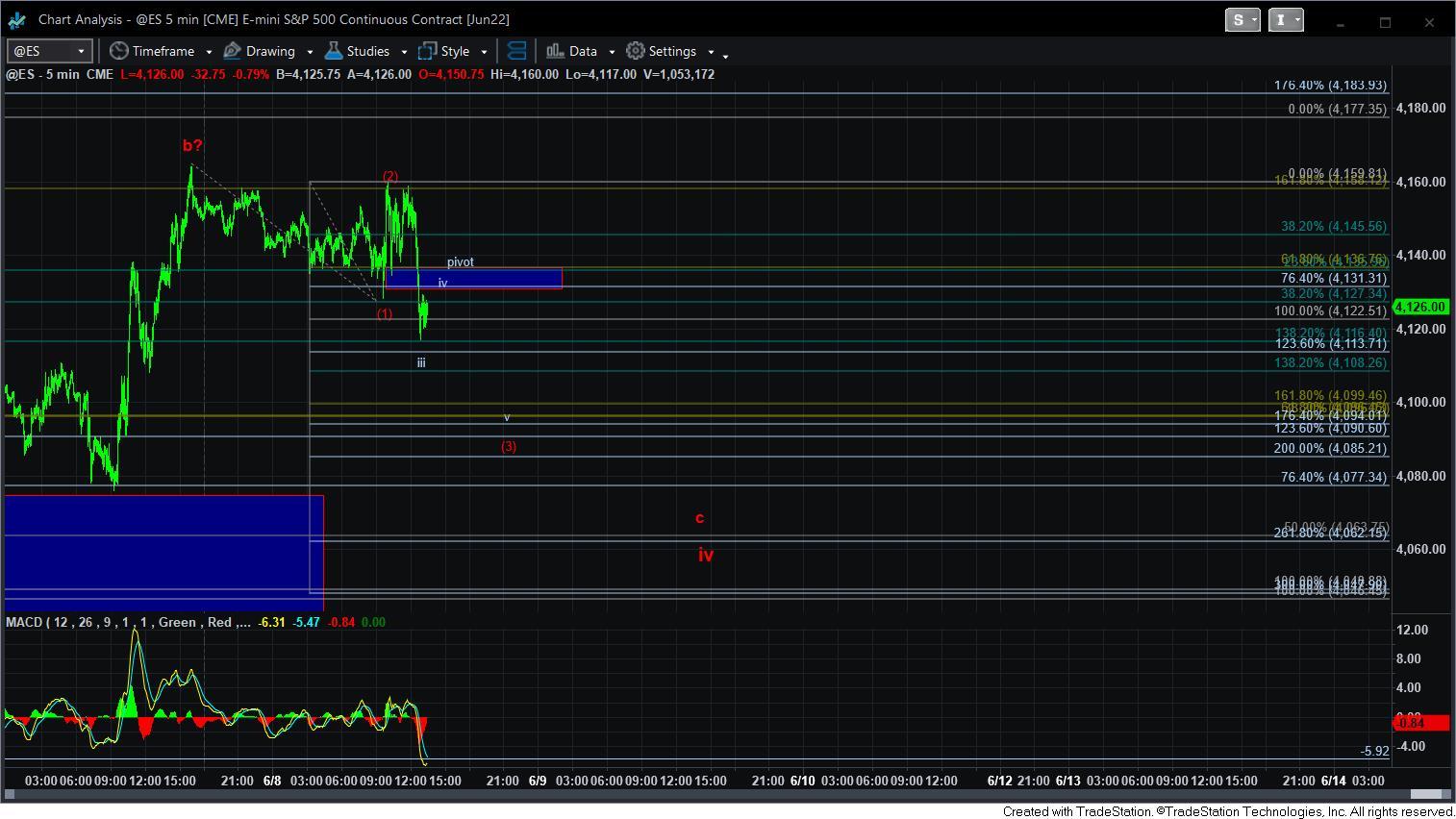 5minES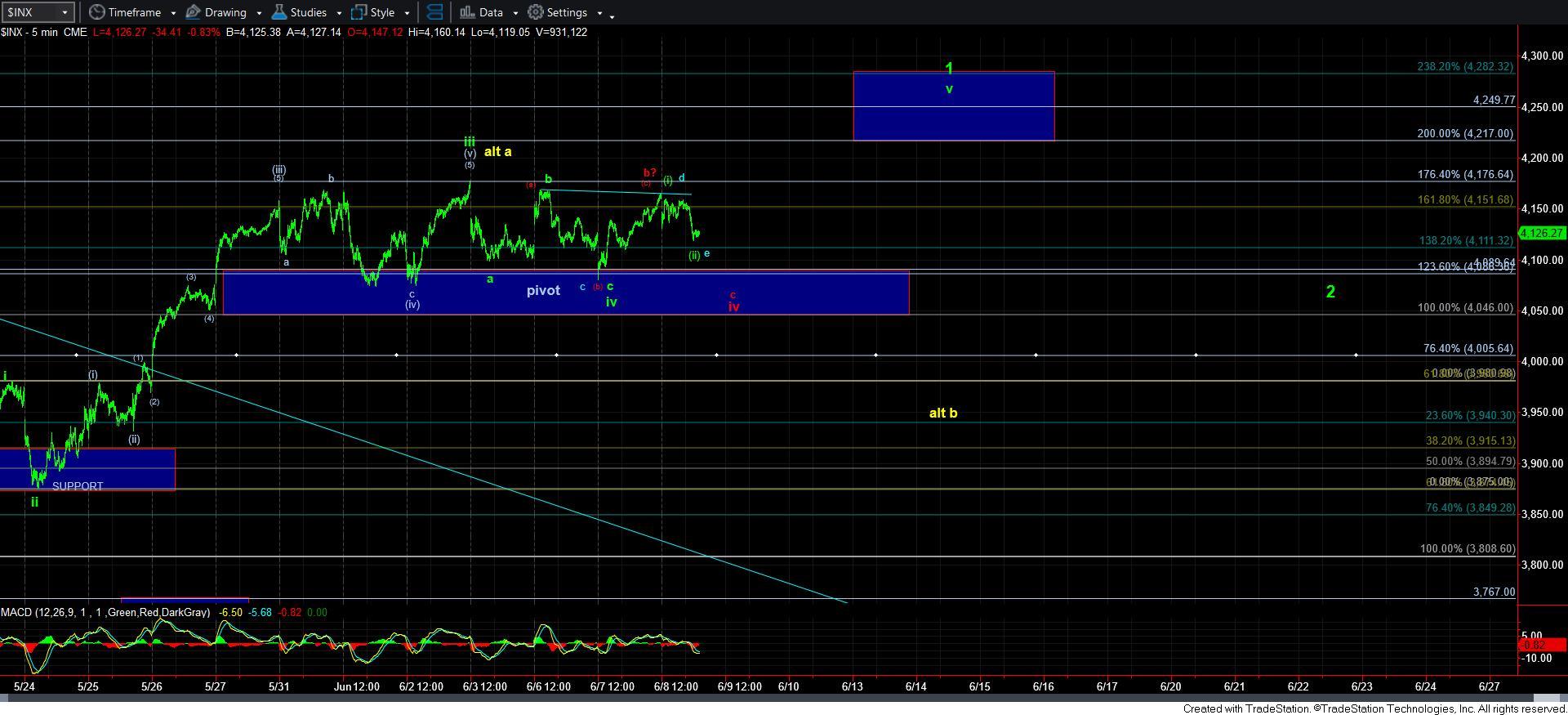 5minSPX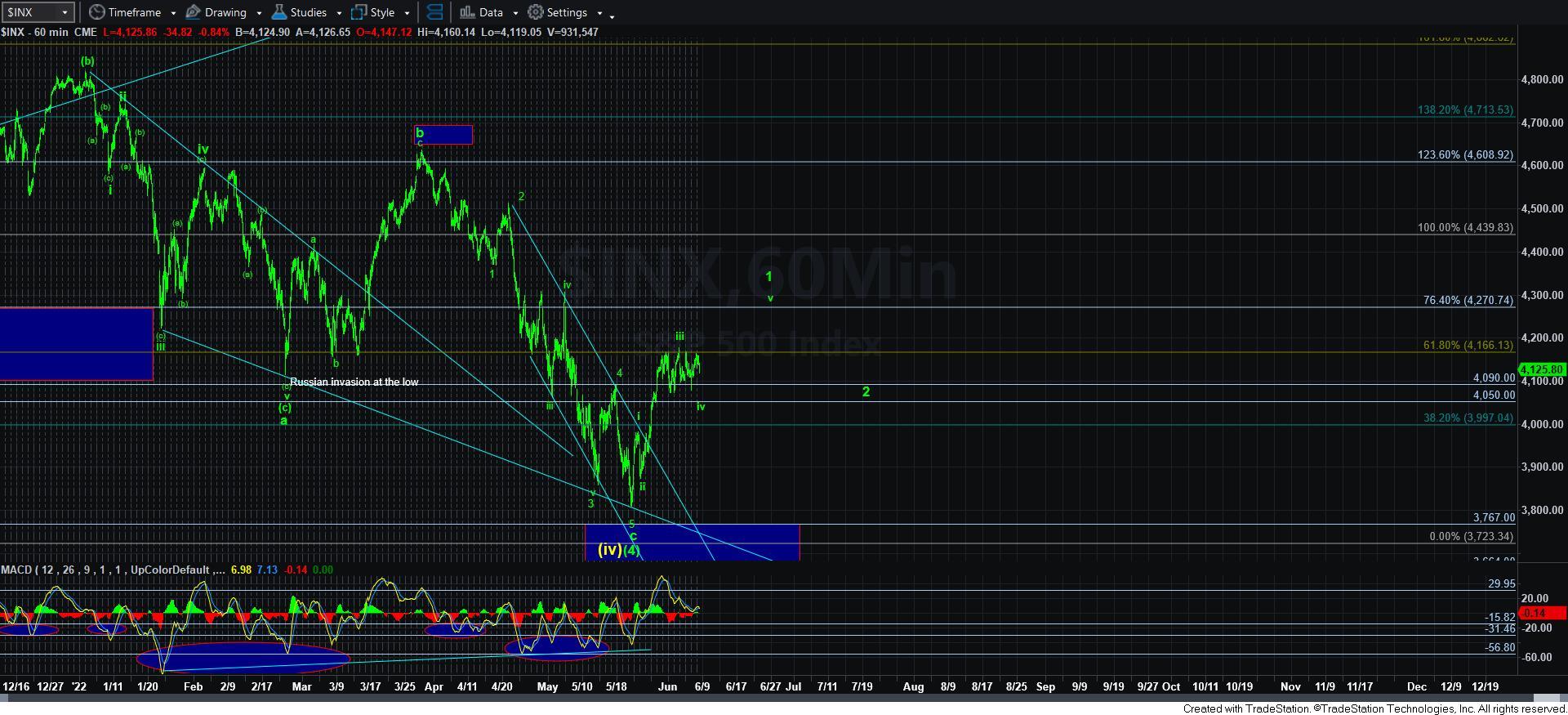 60minSPX