Strong Test Of Resistance
As we have been following this market up, while it has tested support regions on pullbacks, it has not yet broken any support. Rather, we have held supports and continued to test resistance. Today, we are testing the first downtrend channel off recent highs.
While we may still see one more pullback, we certainly can simply extend through this resistance overnight, which points us next to the 2050-2060SPX region. While the micro count is getting a bit clouded in this region, 1995SPX is our main level of support now.
Again, as I have said, while I have maintained the blue count on the chart as our alternative count, as long as the market continues to hold support on pullbacks, and heads back up to the all-time high over the next month or so in a series of 4's and 5's, then we have to view the bullish potential for the market to head up to 2500 as a strong likelihood. However, if we break 1995SPX from this point forth, that would give us an initial indication the market has no immediate intention to continue in this bigger bullish pattern just yet.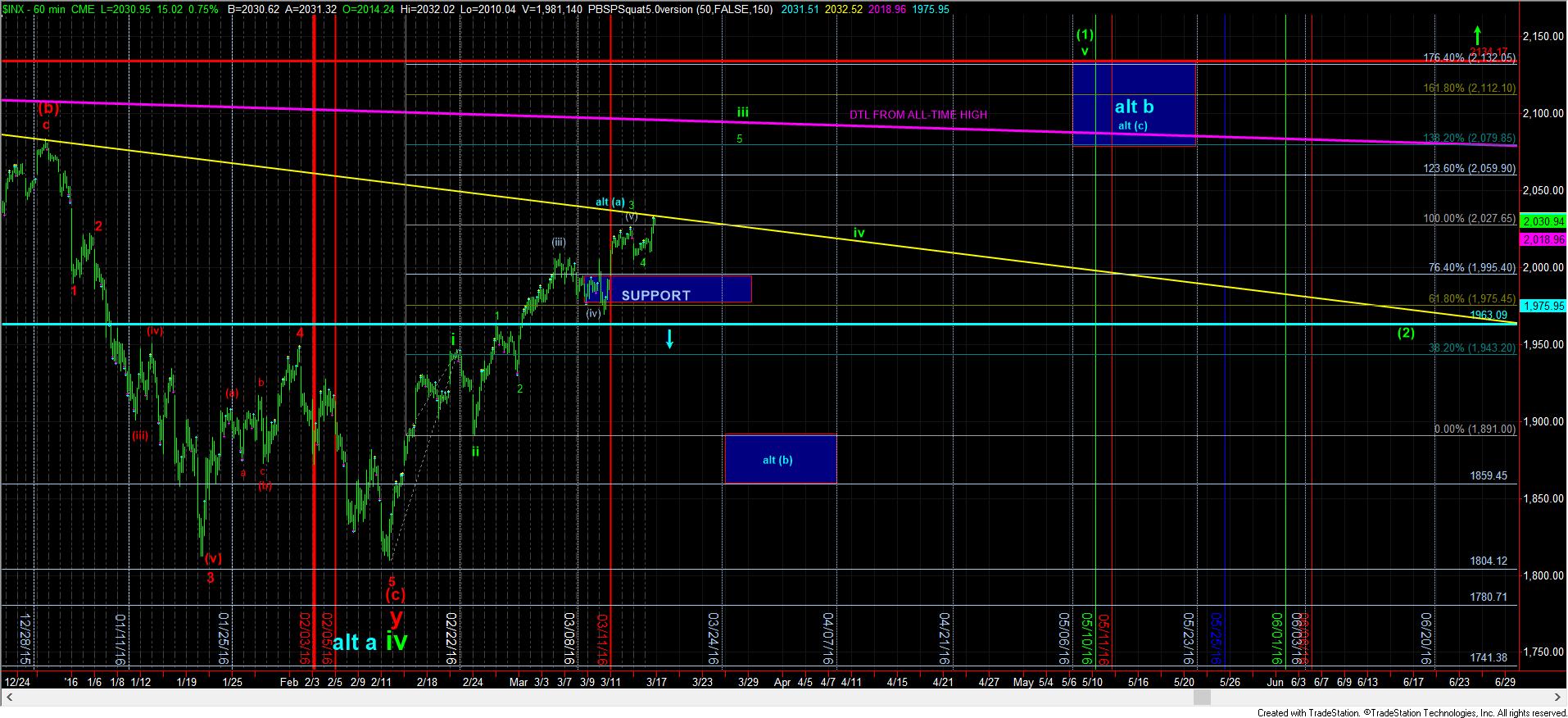 1turnchart