Stretching Further - Market Analysis for Feb 5th, 2019
As I outlined yesterday, the cash index suggested that we were completing wave (iii) of this wave v, and the rally we had overnight into this morning seems to have completed that wave (iii). That would make today's pullback wave (iv), as long as we hold the support box now moved up to the 2716-24SPX region.
This makes the analysis rather easy at this point in time. As long as we hold over today's pullback low, the market is set up for wave [v] of v of 5 of [a]. And, yes, that is a lot of fives because the market seems to be in the final stages of this rally.
When we break below 2715SPX, that is our initial indication that this rally has likely topped, with confirmation coming in on a break below 2695SPX.
So, while this [a] wave has now taken us 50 points beyond the upper end of the target box we set for it months ago, and it is clearly stretched further than I had initially expected when we were down in the 2300-2400 region, I am still looking for a sizeable pullback before we are able to attack levels over 2800SPX. And, if the next pullback is shallow, wherein it drops us just below the 2600 region at a .382 retracement of the [a] wave, it will likely project us back up towards the all-time market highs, and provide us with the big b-wave rally I was expecting to see months ago.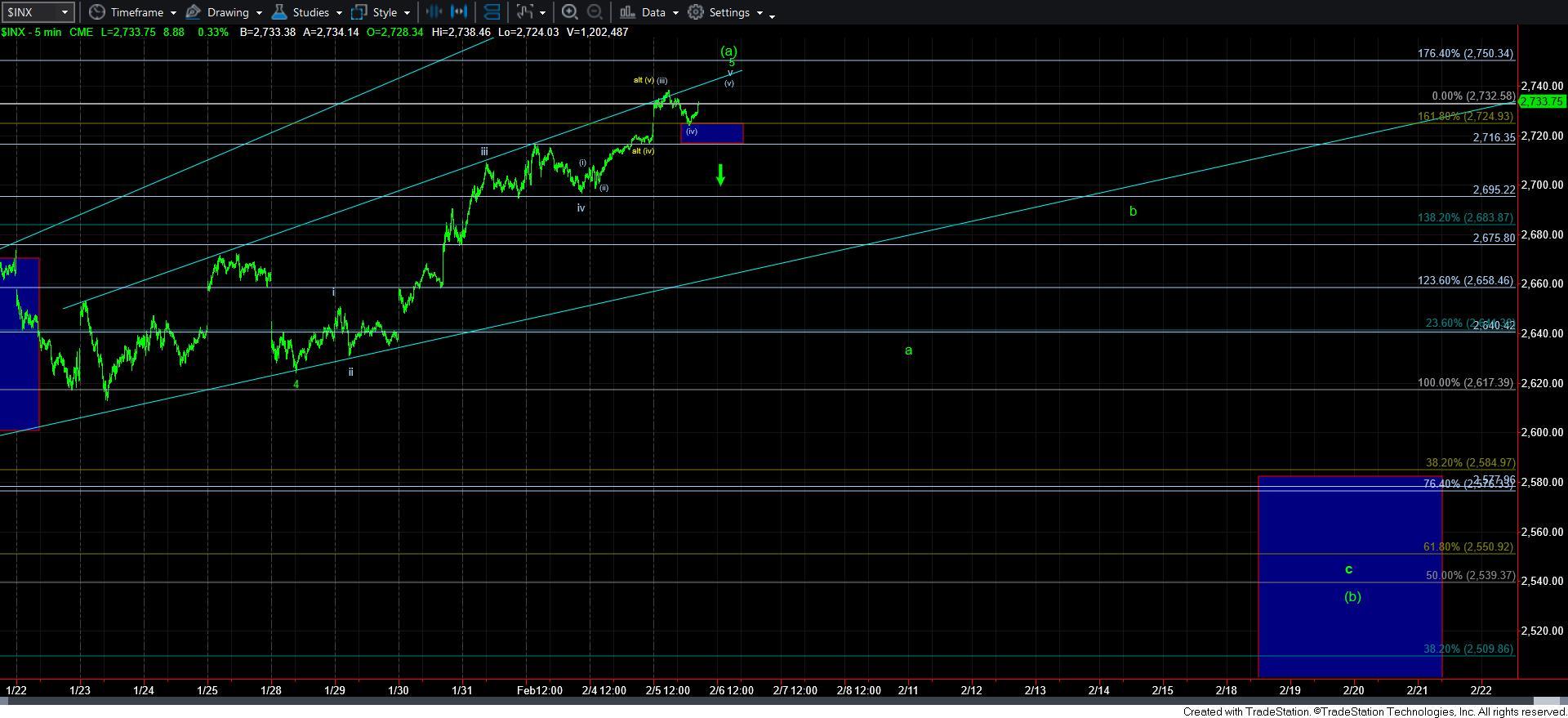 5minSPX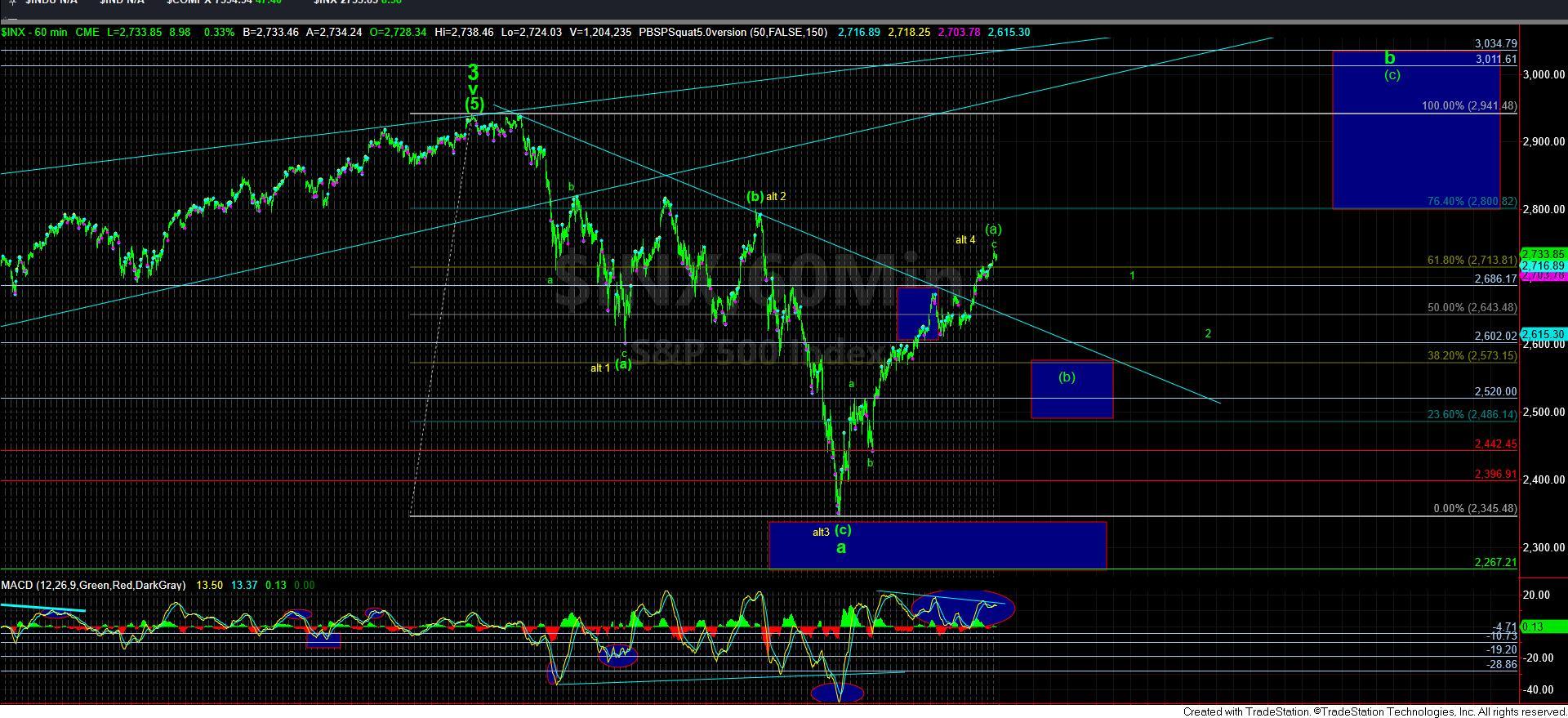 60minSPX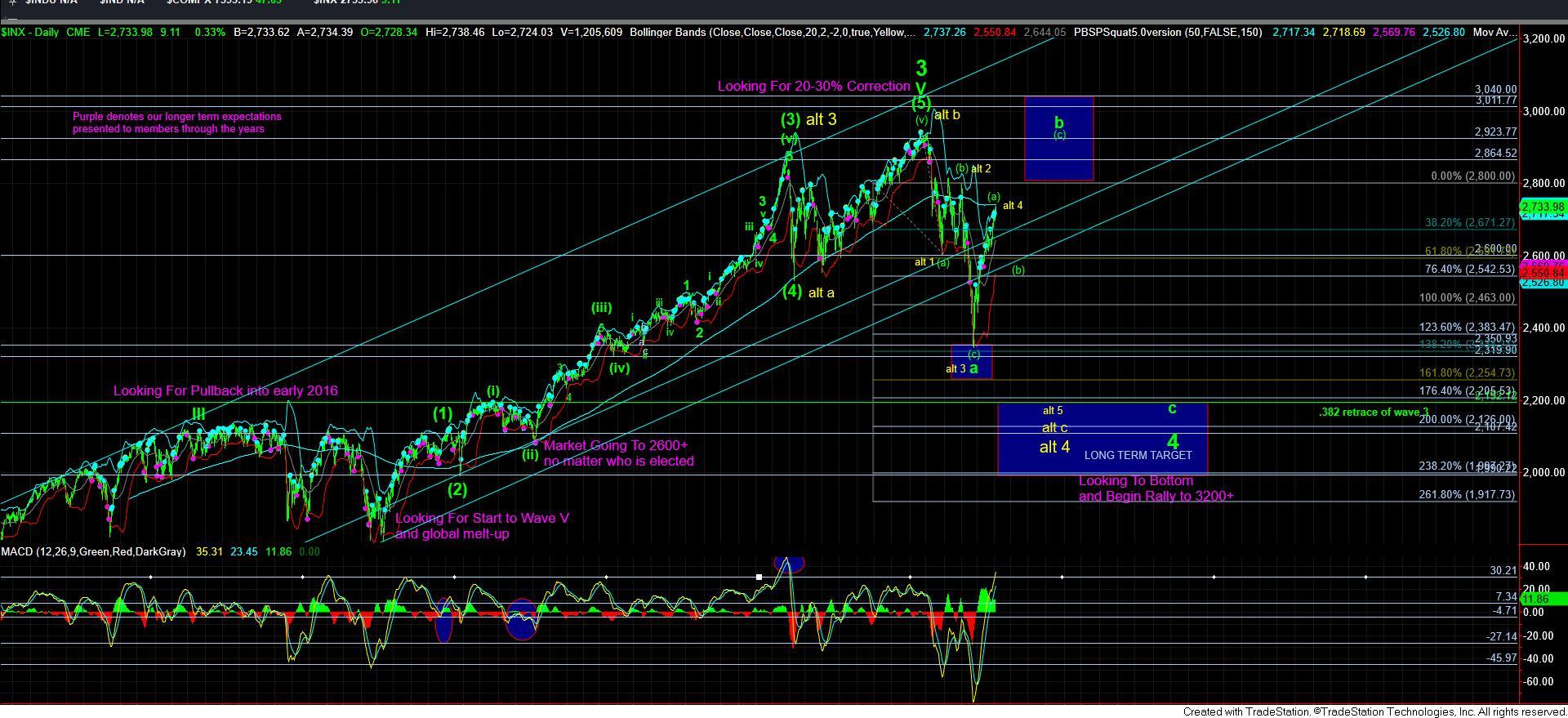 1SPXdaily