Stretching For Higher - Market Analysis for Sep 16th, 2020
With the ES/SPX pushing higher overnight, it seems to still be stretching for the target box for an appropriate [b] wave rally. And, thus far, we still have come up a bit short.
So, I will continue to warn not to front run a potential reversal while in a bull market. Therefore, we need to break today's intra-day low in the 3393ES region before we can even consider the potential that the [b] wave rally has topped out.
Moreover, even on a break of 3393ES, we still need to see a clear 5-wave decline to signal that we are completing wave 1 down in the expected [c] wave lower. Until that happens, we still have other potential paths on the chart, which even include the potential for going higher in the [b] wave. So, I want to caution again about prematurely shorting during a bull market. There will be plenty of meat left on the bone to trade the 3rd wave down in a [c] wave should we get the appropriate low-risk set up.
In the meantime, I will continue to urge you to focus on your buying list. While I still expect a larger degree a-b-c structure as presented in the green wave [ii] count on the 60-minute chart, there are many stocks that may not wait for that entire correction before they begin their 3rd wave into next year. But, in the meantime, I still will be tracking both the primary count in green and alternative count in yellow so that we can be prepared for the heart of the wave [3] of [iii] to 4000-4250 no matter from where it takes hold.
For now, I am still focused on how we attack the 3200SPX support region next.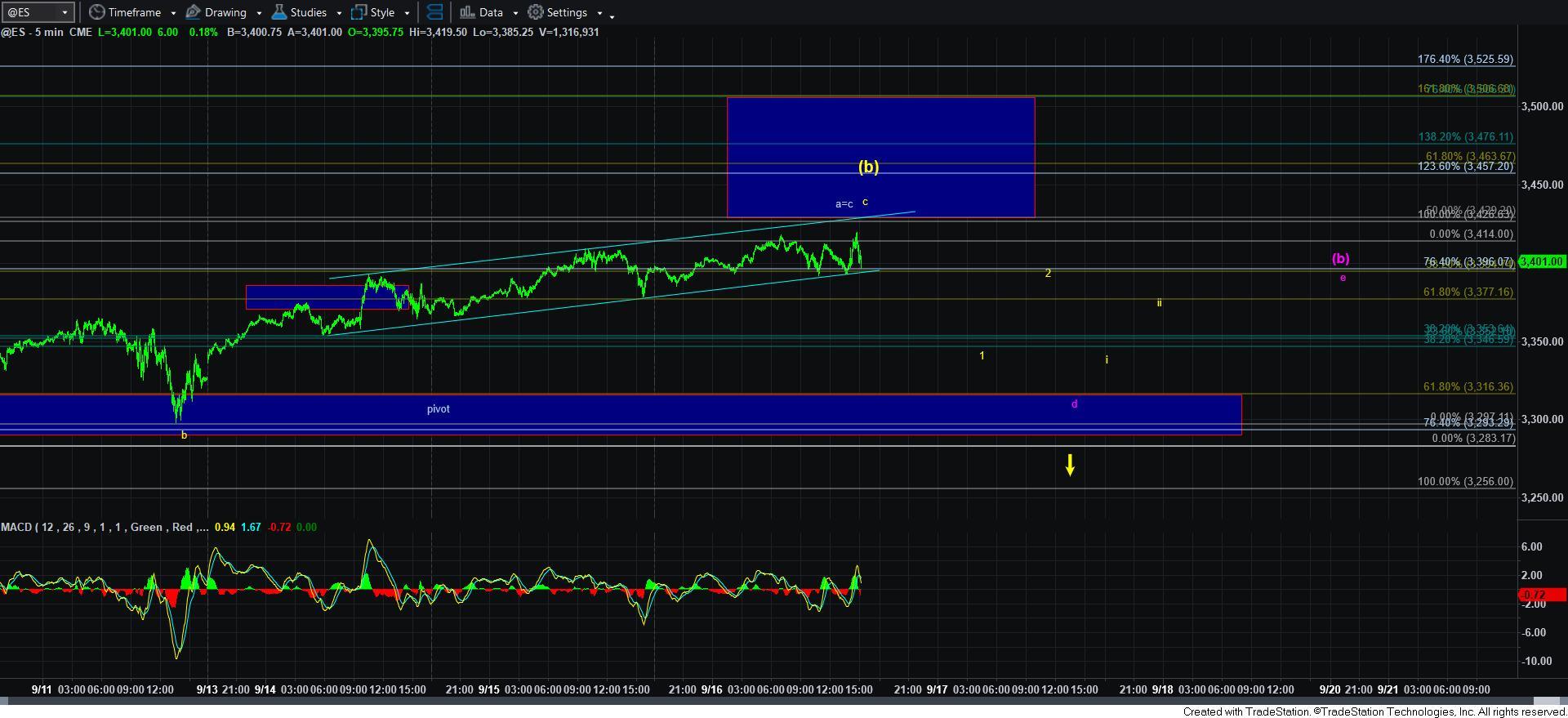 5minES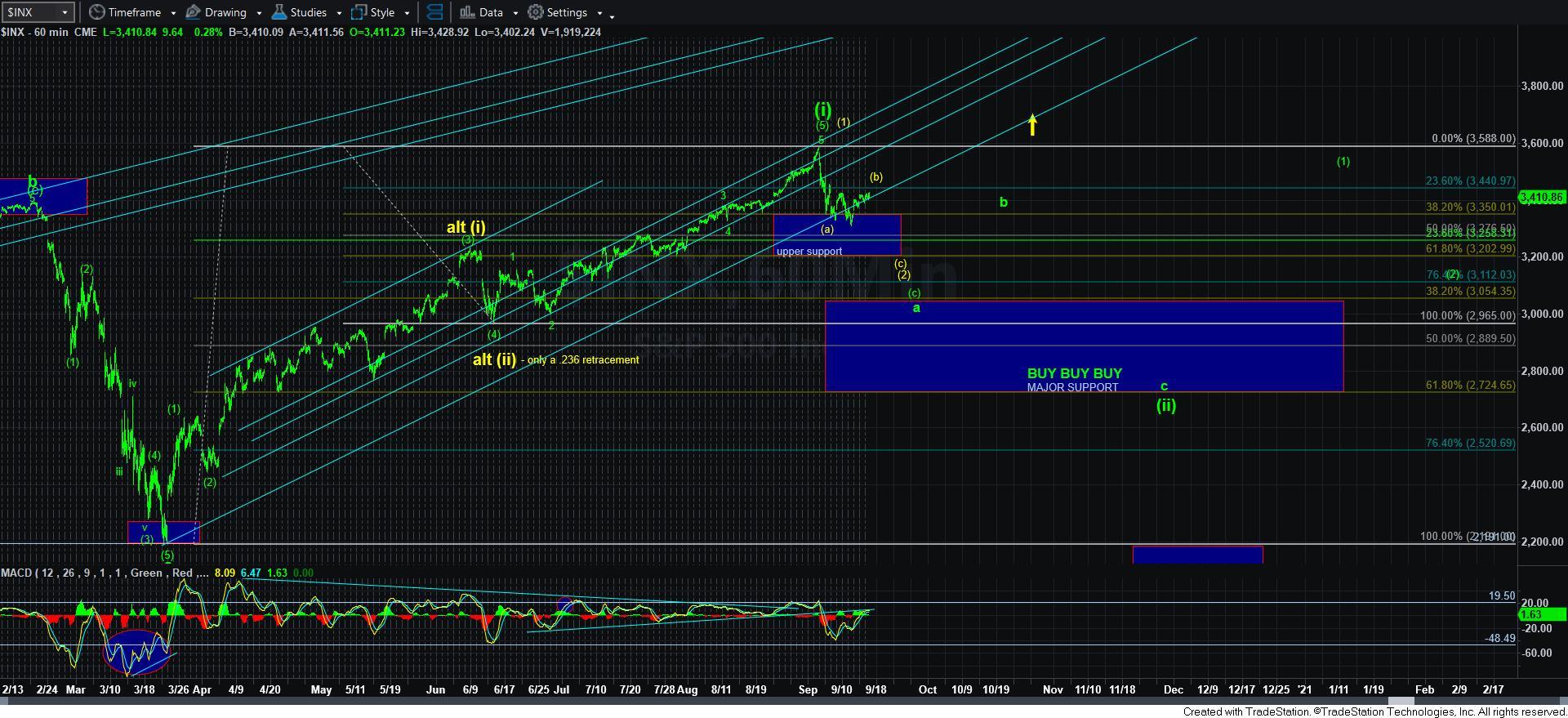 60minSPX