Still Within The Throes Of An a-Wave
As I have been warning, the structure within a 4th wave, especially during the a-wave and b-wave of the 4th wave is often quite amorphous. That seems to be that which we have been dealing over the last several days.
As you can see on the 5 minute ES chart, I have a proposed way this could develop, with us completing the b-wave of a (b) wave of the bigger green a-wave of (iv). This could provide us with a rally into tomorrow, as long as we do not break below the overnight low. But, because these patterns often morph so often in this segment of the structure, I would not call this a "high probability" set up.
For now, I would like to see the market head down towards the 2335SPX region, which is the general region of the .236 retracement of wave (iii), which is often where a-waves target. From that point, the question we will then have to deal with is if the b-wave will try to attain the target from which the wave (iii) came up short. Since it happens so often, I am maintaining that as an "expectation" for now.
But, as I noted earlier today, for those that are looking to get back into the market on the long side, this wave (iv) can take us the better part of the next month or two before we are able to complete all of the a-b-c structure of wave (iv). So, until then, simply expect a lot of whipsaw, and maintain an eye towards the fact that this long term rally in the stock market likely has further to run.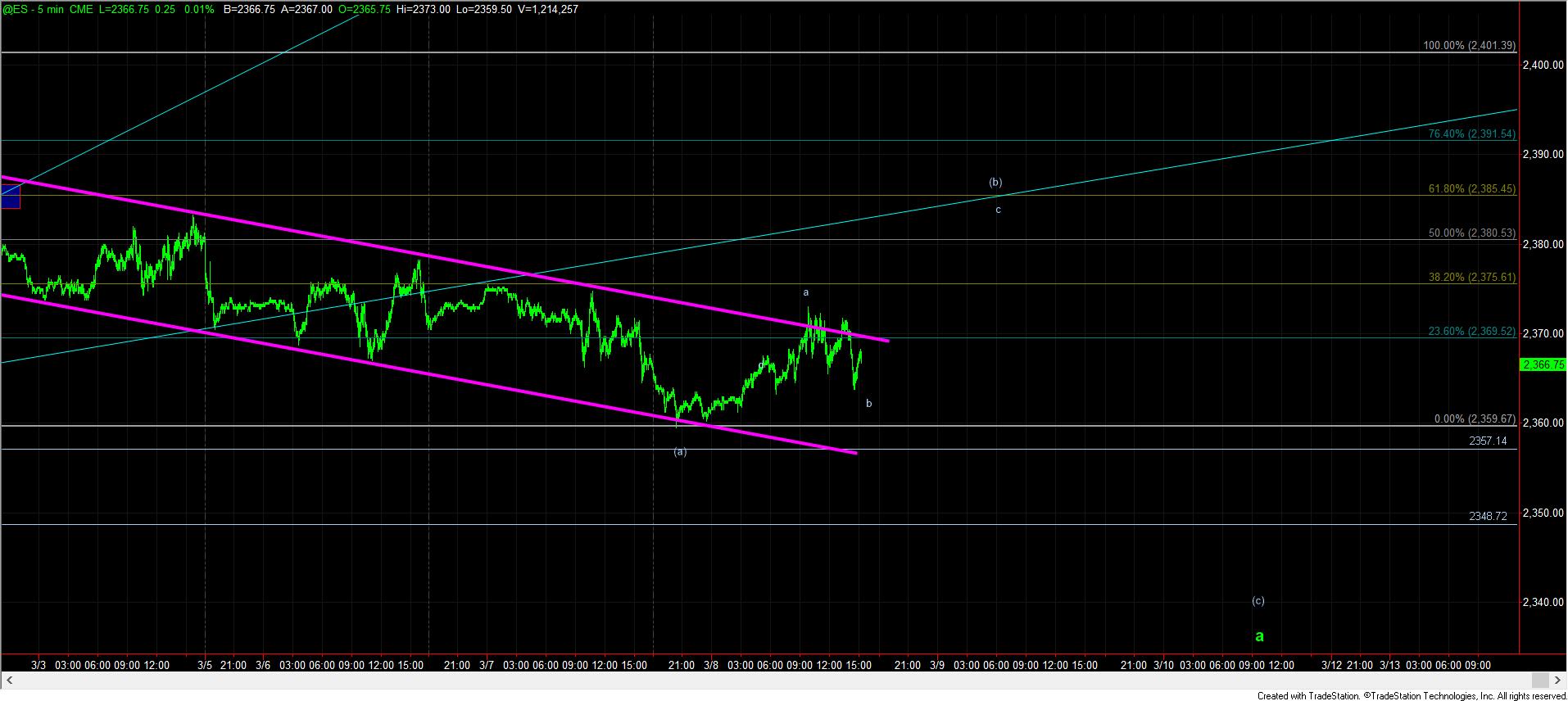 5 min ES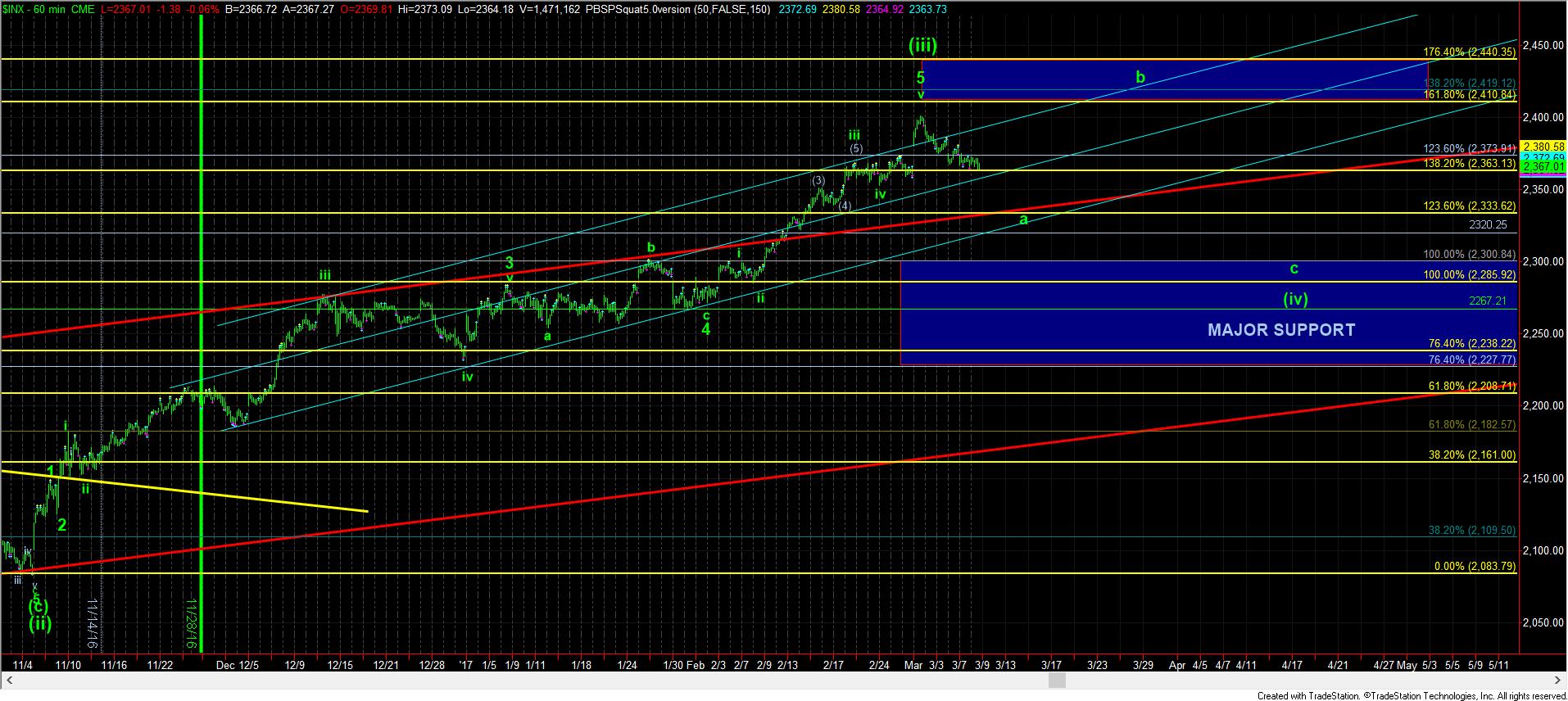 1turnchart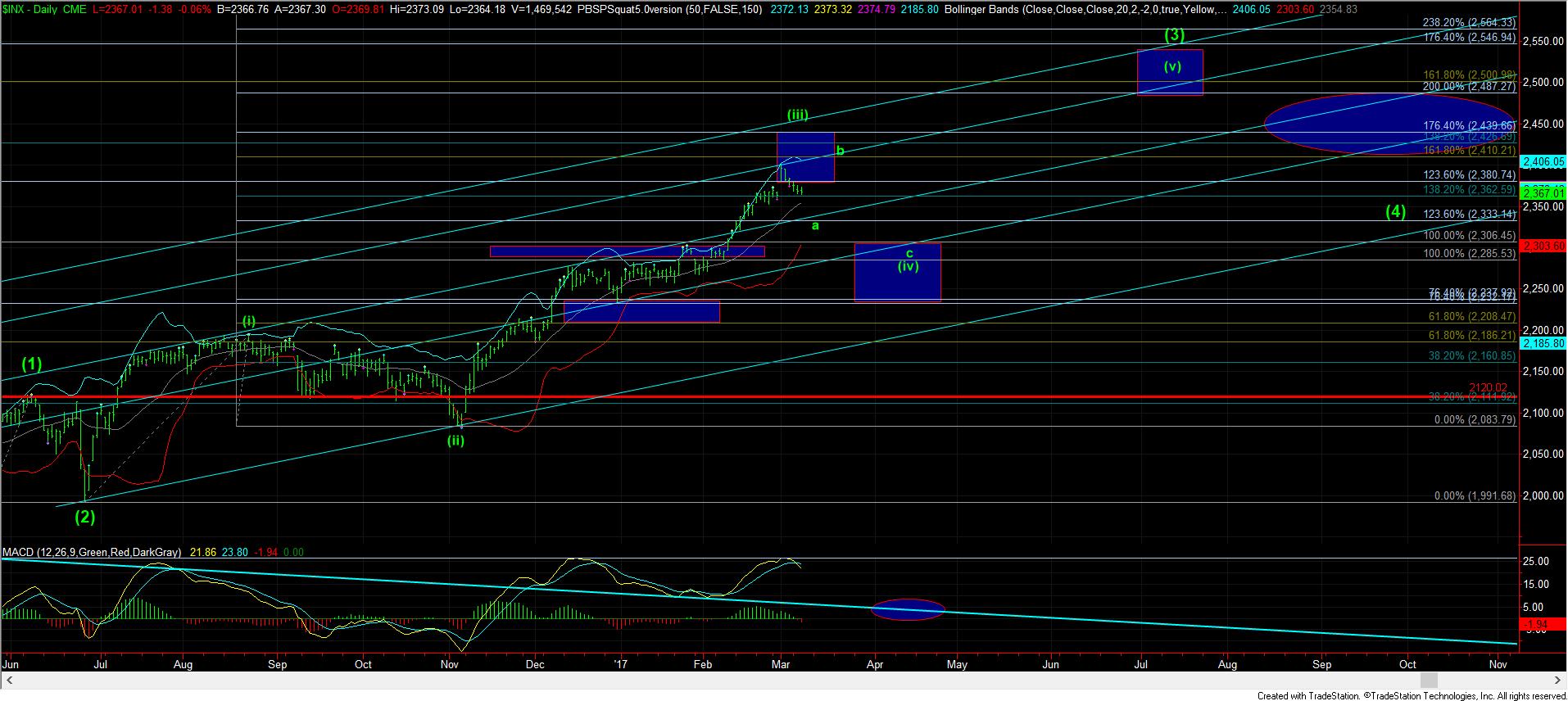 1SPXDaily