There is not much more to add to what I have said over the last few days. As I noted this morning, as long as the market remains over 2890SPX, the bulls still have the ball. And, they are still trying to complete this 5 wave structure developing off the June lows.
More specifically, the wave 3 off the June lows will likely attack the all-time market high, followed by a 4th wave back towards the 1.00 extension in the 2890SPX region, to be followed by a 5th wave into the target box above. This is outlined on the 5-minute chart.
However, should the market break down below 2890SPX, and follow through below 2870SPX, then we open the door again to a larger decline scenario.
It really is this simple right now.
But, once this structure completes up here, then I am expecting a larger decline, as I have outlined in the recent more detailed updates.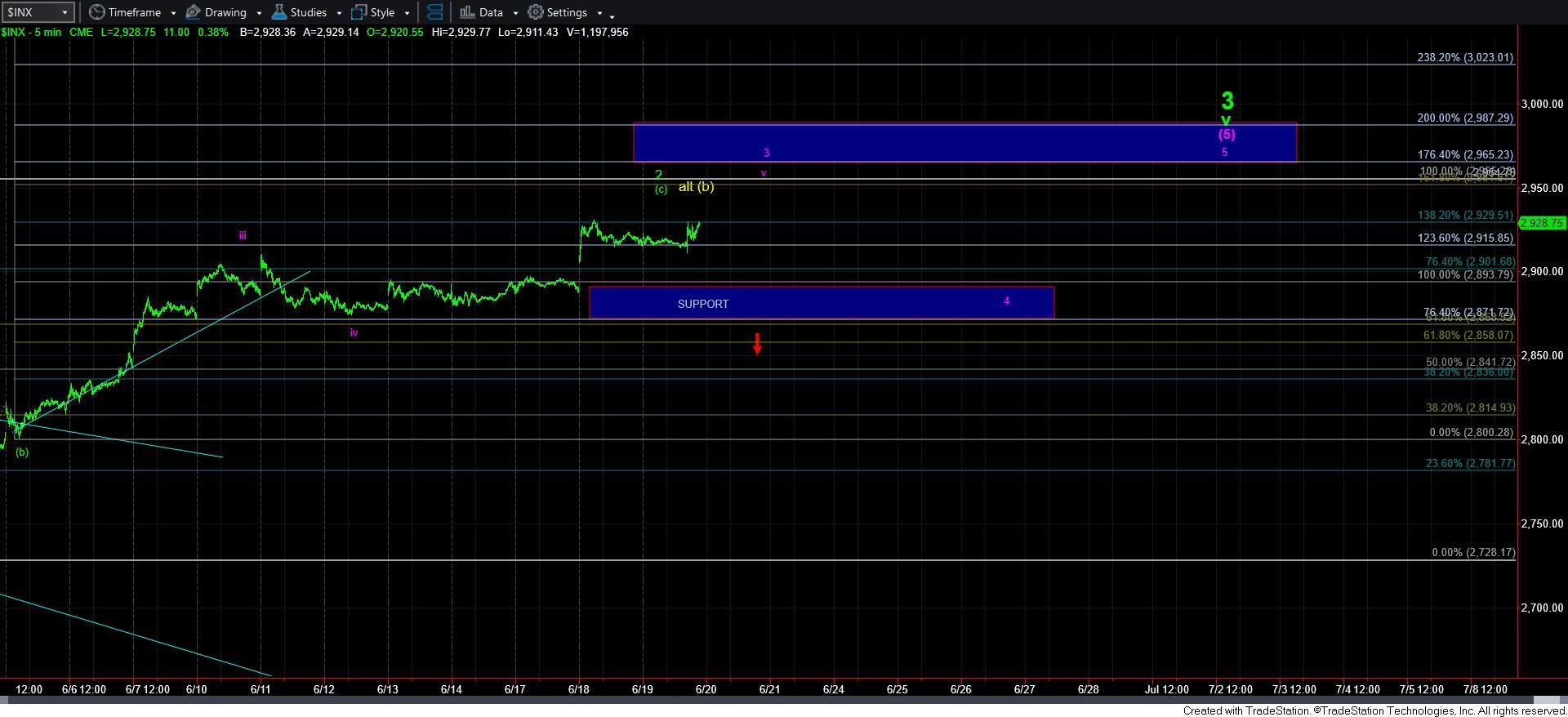 5minSPX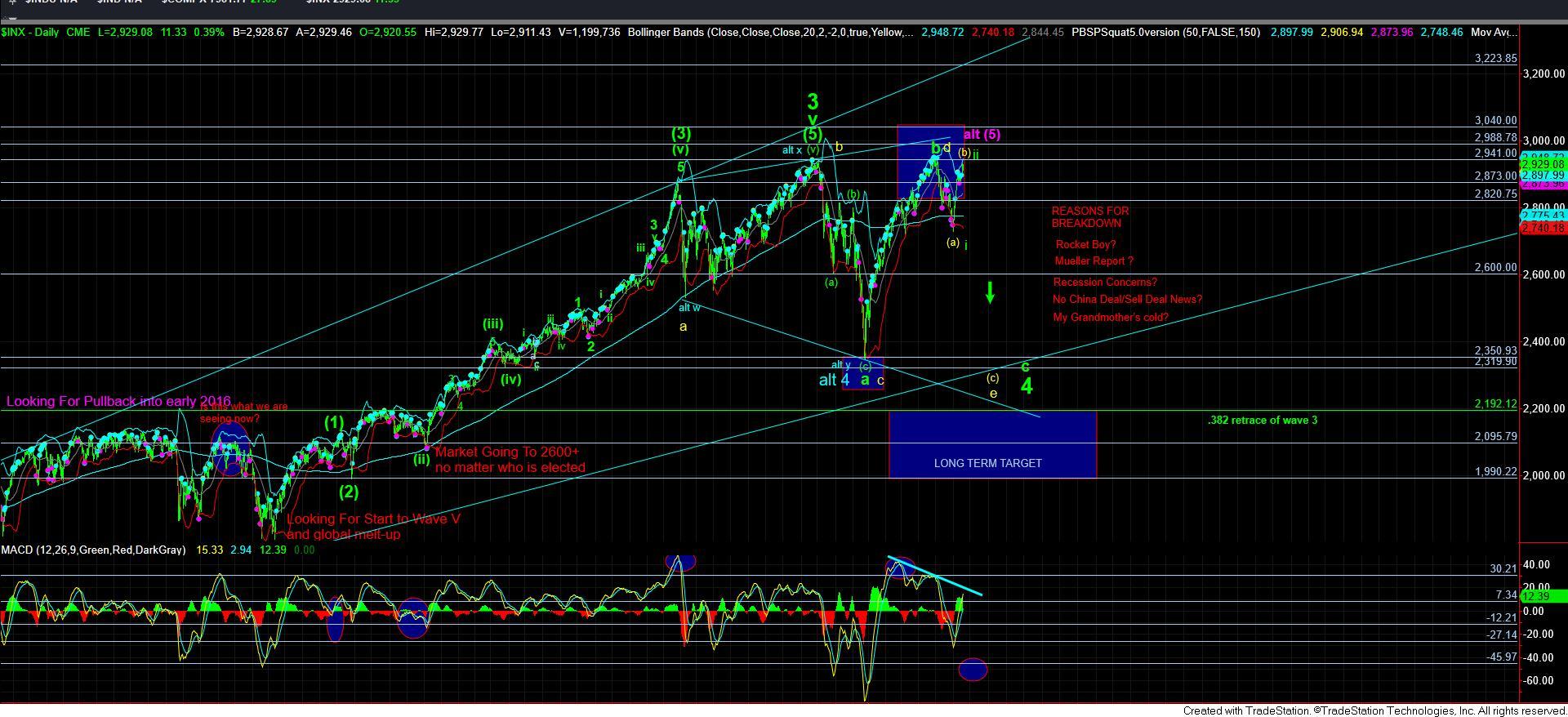 1SPXdaily