Still Trying To Complete The b-Wave
While the overnight low in the ES provided a nice conclusion to a 4th wave in the futures, I cannot say that the cash index is as clean a completed 4th wave as the futures. That leaves me open to the possibility that this rally only completed the b-wave of wave 4 in the cash index, as shown on the 60 minute chart.
Due to the lack of consistency between the futures and cash index at this time, I cannot say with confidence that we are going directly higher to the 2410SPX region. The market may attempt one more loop lower before it sets up to take us to the 2410SPX region.
But, as you can see, we are still trying to fill in the remaining squiggles to what I have been counting as a b-wave within a larger degree wave (iv). And, as long as we remain below the 2410-2425SPX resistance, this will remain my primary count. Furthermore, any break down from this point which takes us below 2370SPX impulsively is my first signal that we have completed the b-wave sooner than I had expected.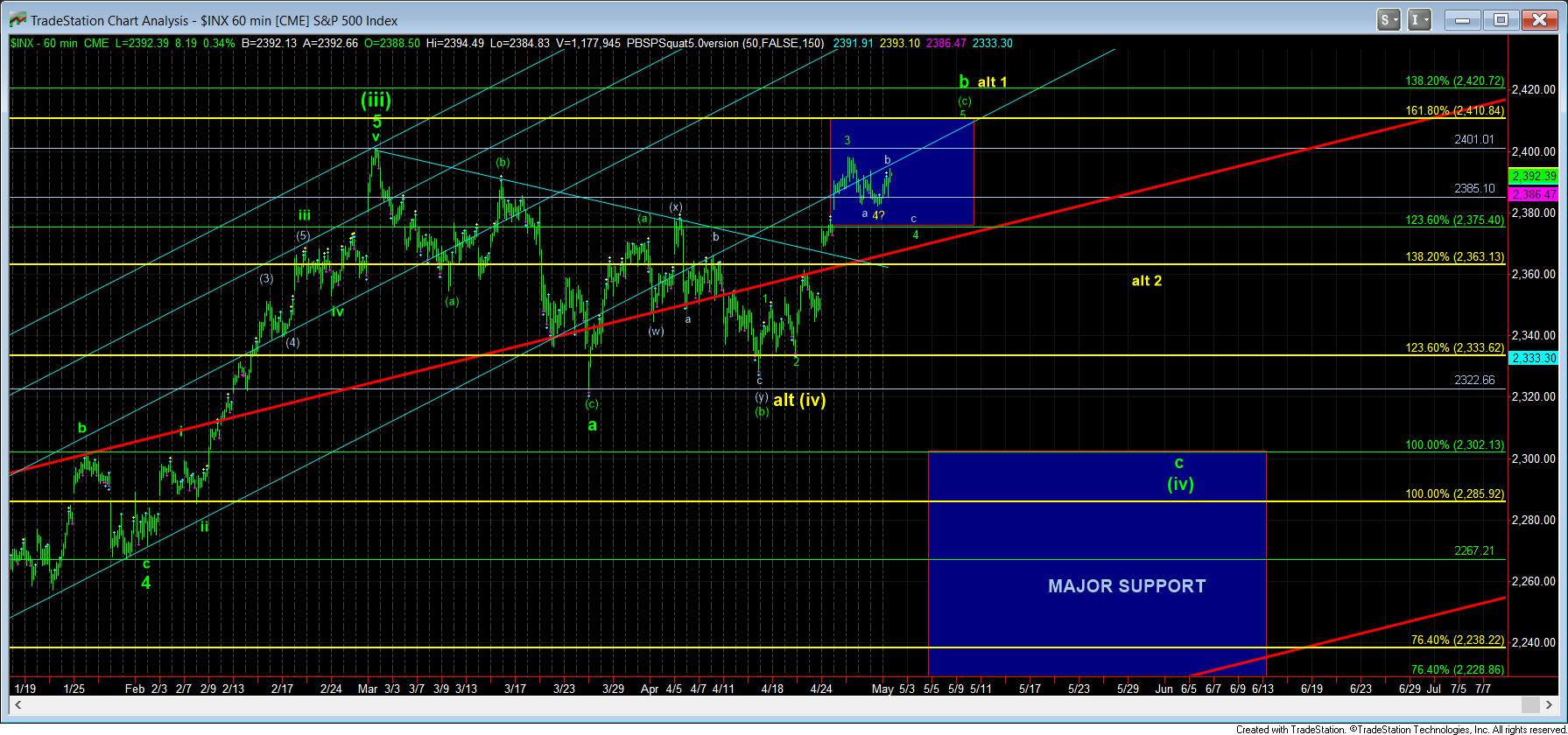 1turnchart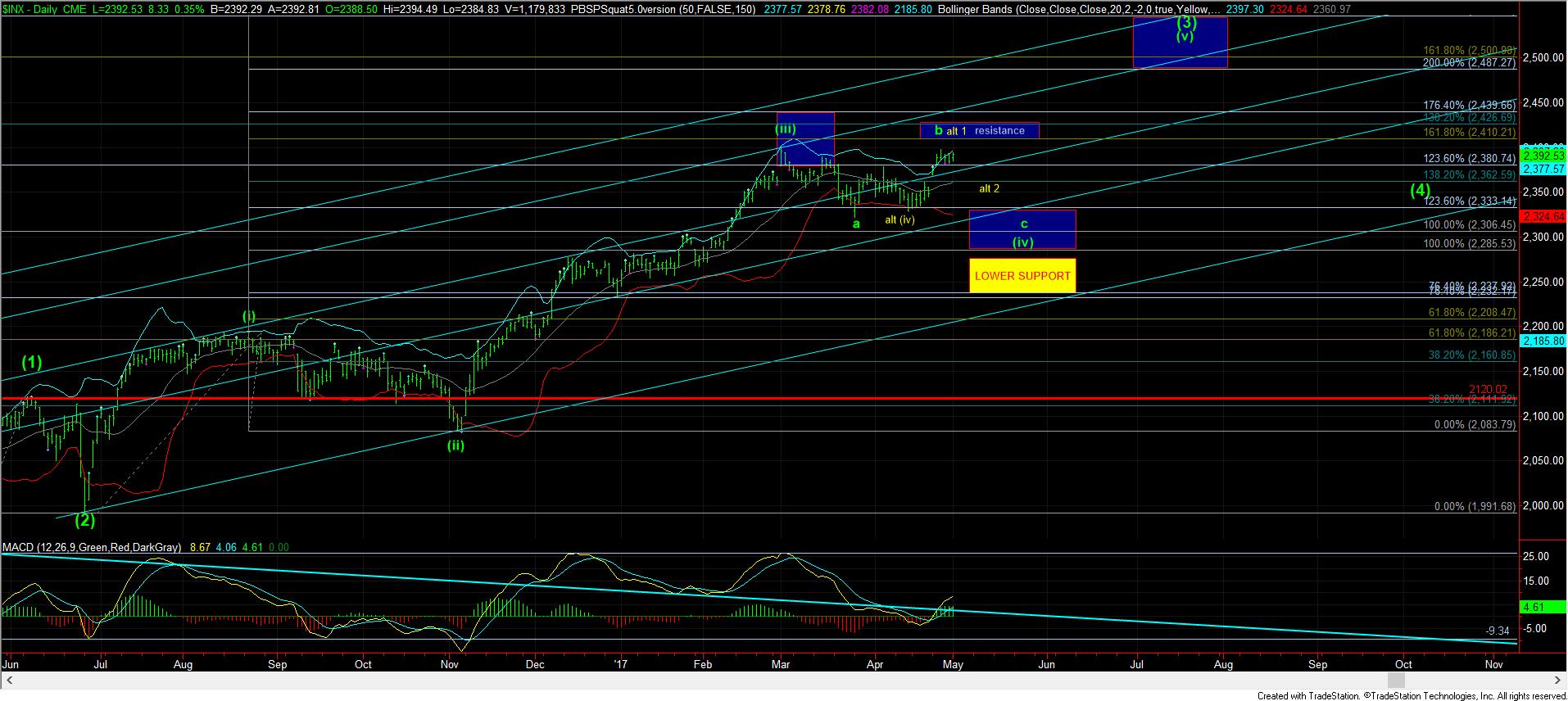 1SPXDaily