There is not much for me to add to the analysis at this point in time. But, for now, I am seeing us as within wave 4 of the c-wave of wave iv. And, as long as the market holds over the intra-day low we struck today – 4124SPX – then I am looking for a c-wave to take us back into the resistance box to complete wave 4 within this larger c-wave.
But, while the rally into our resistance box looks quite small for a 4th wave in the SPX, the ES has the minimum number of waves to consider all of the wave 4 completed. And, should we break down below 4124SPX sooner rather than later, then it opens the door to drop as deep as the 4070SPX region to complete a 5th wave in the c-wave of wave iv.
In summary, the parameters are as follows: As long as the market remains below 4185SPX, then I am viewing this as waves 4-5 within the c-wave of wave iv, and I would expect we can drop down towards the target box we have had for wave iv. In simply terms, pressure remains down towards 4100SPX as long as we remain below 4185SPX.
Alternatively, it would take a sustained break out over 4185SPX to suggest that wave iv is done.
5minES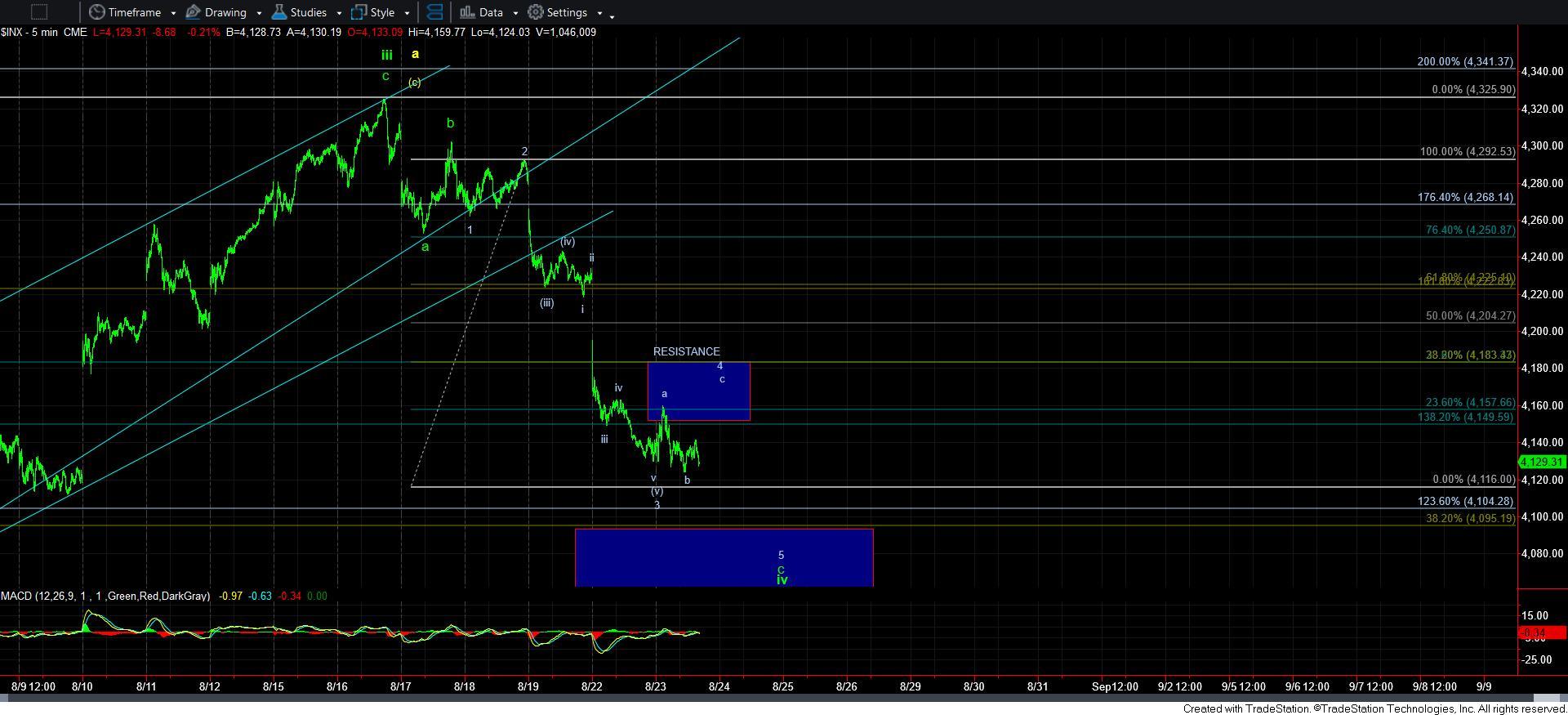 5minSPX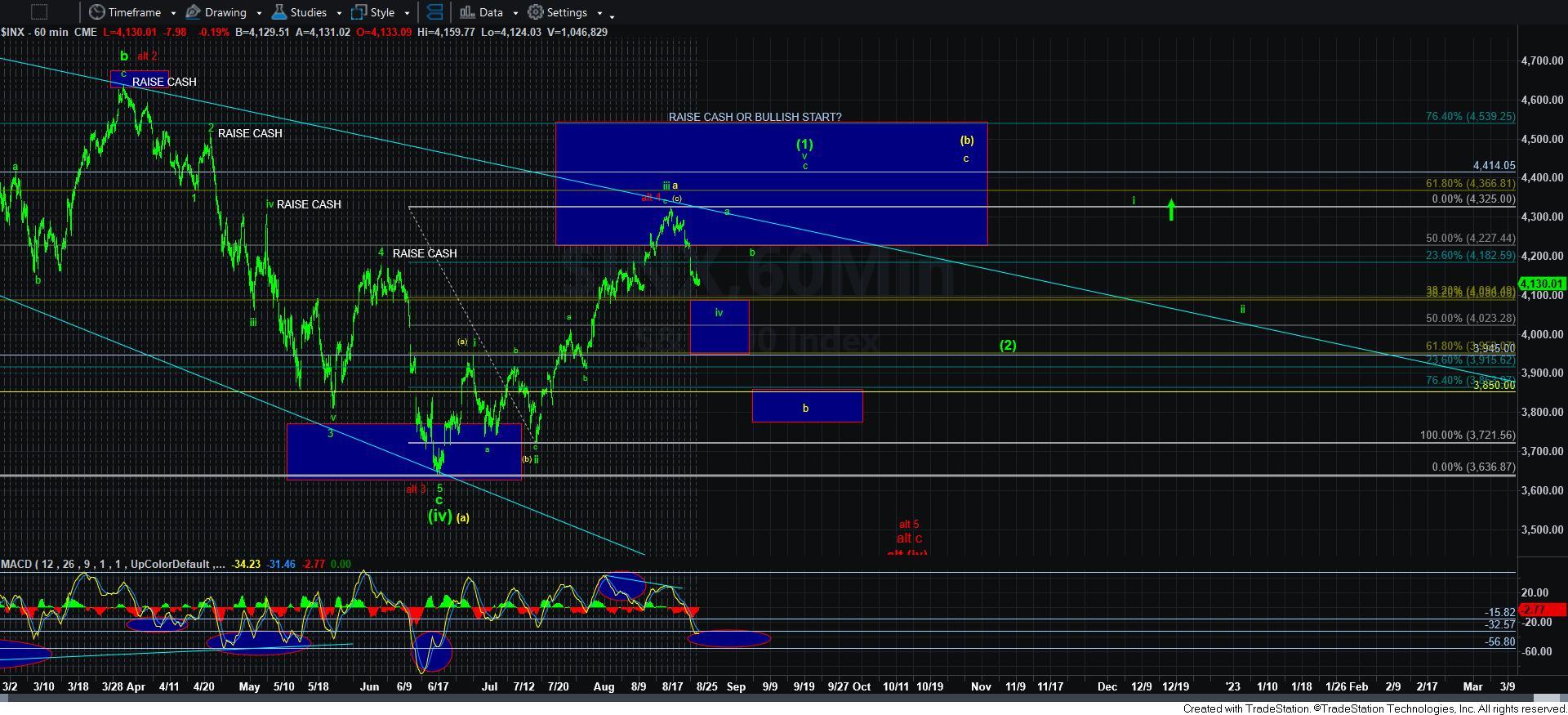 60minSPX