Still Stuck In The Middle
As we know, the market has broken its immediate 1-2 set up in the cash index to break out sooner rather than later. However, at the same time, we have no clear 5 wave structure to the downside that would make me consider the short side aggressively.
With the overlapping structure to the downside, I cannot say I am able to distinguish between a b-wave pullback (which means the bottom is in place), or an ending diagonal 5th wave lower. Unfortunately, both present with overlapping 3-wave structures, and this is all we have at this time.
So, while last night's update was quite long, this one will be quite short.
Until I see an impulsive 5-wave structure develop off a low, or a strong break out through 2520SPX, we have to view pressure as being down. But, the depth of this decline will not be dictated by the micro structure since both look at the same. That means we are left looking down until the market provides us with a bullish set up for which we have to begin looking higher sooner rather than later.
And, while this action is clearly quite frustrating and difficult, please do not hesitate to ask questions to make sure you are clear about our perspective. In summary, we are still looking for either a lower low to complete the a-wave of wave 4, or another clear indication that the a-wave of wave 4 has completed, and we have begun a rally to 2800SPX in the b-wave. The micro structure has not made that clear yet. Yet, a lower low would satisfy a more completed structure and technical picture, as I have outlined many times over the last week.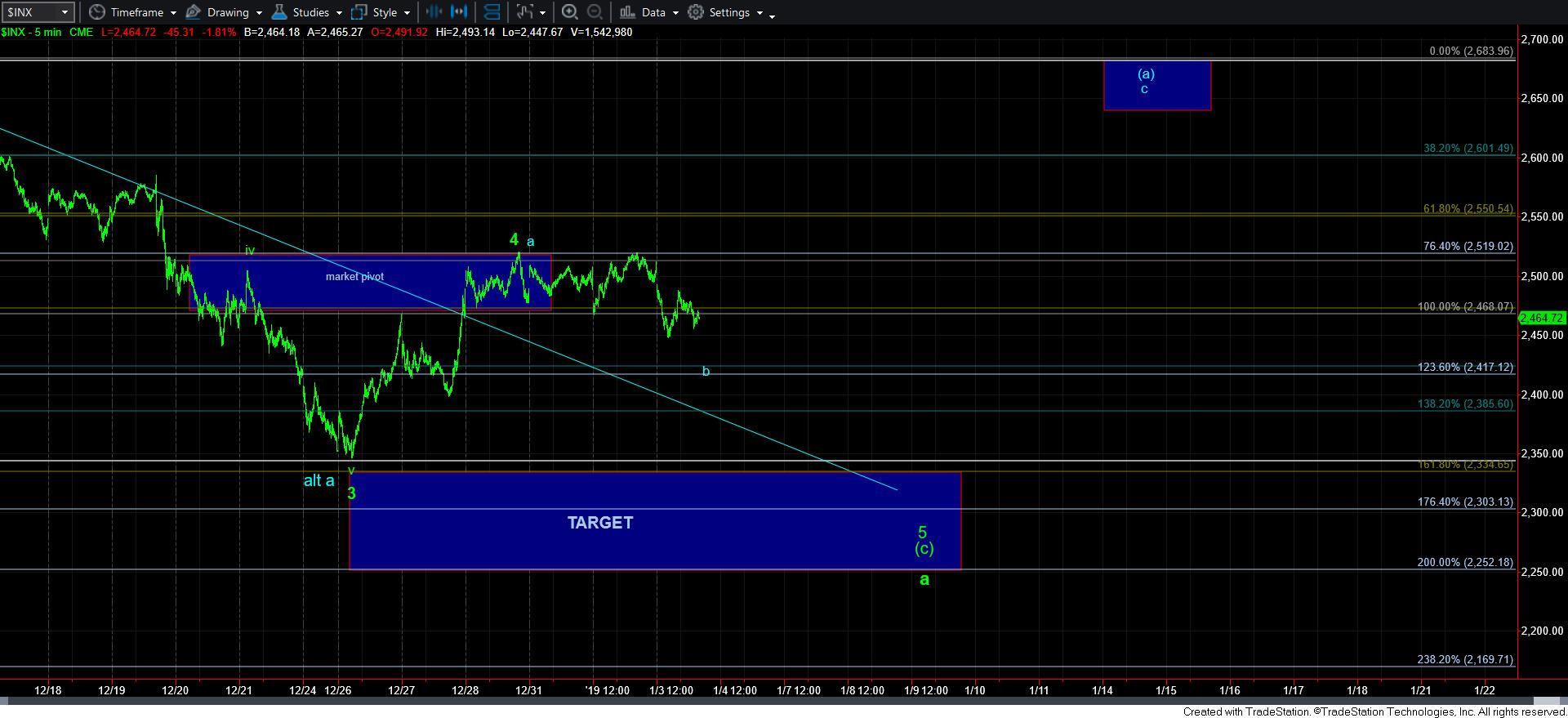 5minSPX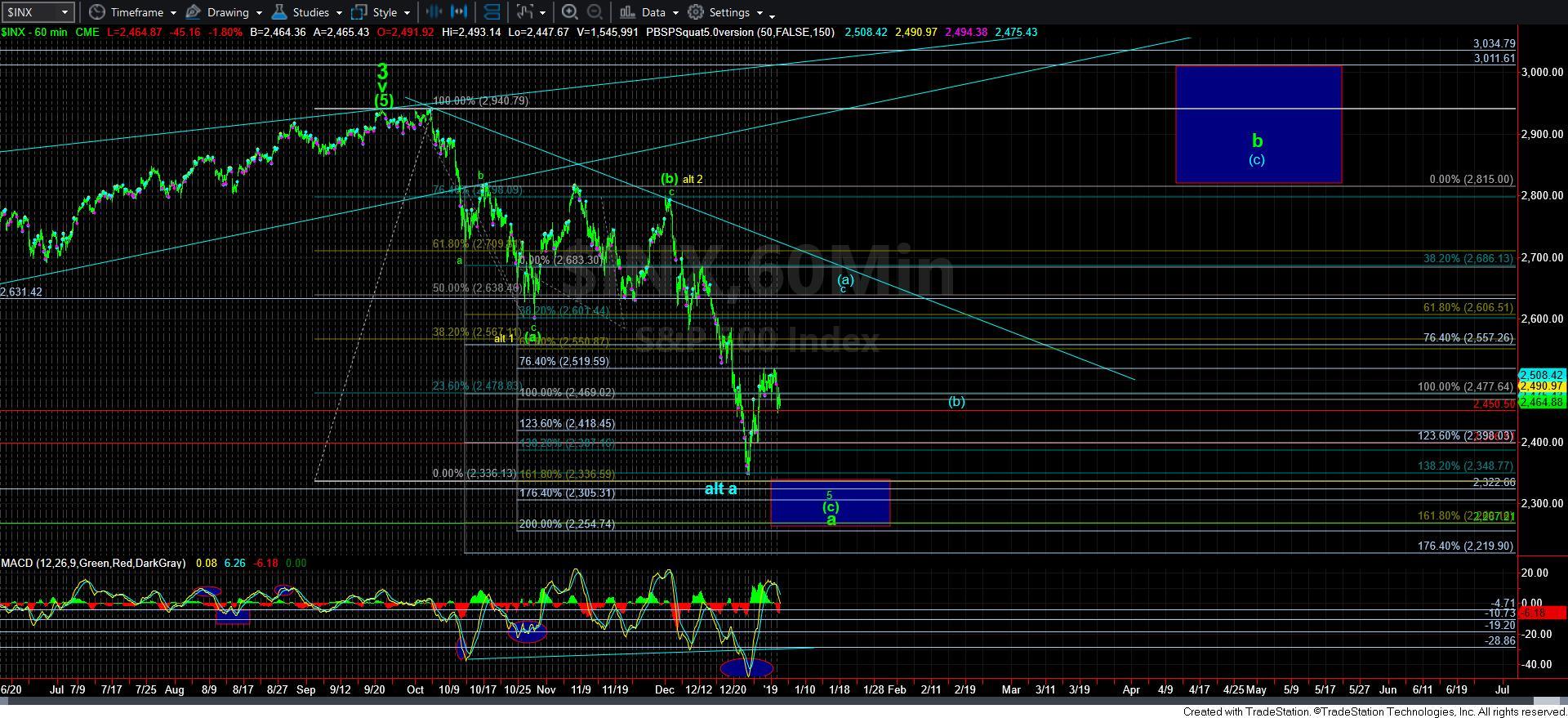 60minSPX