Still Stuck In The Middle
With the break below 2363SPX today, the market invalidated an immediate upside set up to complete a bigger (b) wave structure. While we may still be able to see that rally this week to complete that (b) wave, trading for it comes with significant added risk, as I have warned many times. Trying to trade within a 4th wave requires you to be prepared for much whipsaw, as 4th waves are the most variable of all the Elliott structures.
For now, we may still see a double bottom at the 2354SPX region, which could still set us up for a rally to develop a (b) wave flat pattern. While I still think any chances for us to make a higher high will be seen only after the bigger a-wave is complete, I think the chances that it has (as presented in yellow) have been reduced based upon the current action today. This means that I still think we can head lower before we are able to head higher in the green b-wave to have a chance at a higher high, as long as we remain below the 2383-94SPX resistance region..
So while the whipsaw during the 4th wave continues, I still expect it to continue until the green b-wave has completed. And, please prepare yourself for many more twists and turns over the coming month or so.
While some of you are trying to trade within the whipsaw, most of you seem to be focused upon the daily chart, and then next bigger buying opportunity. As you can see from the daily chart, the MACD has been dropping, but is also still well in the middle and has not yet reached the region where I would expect bottoming to occur.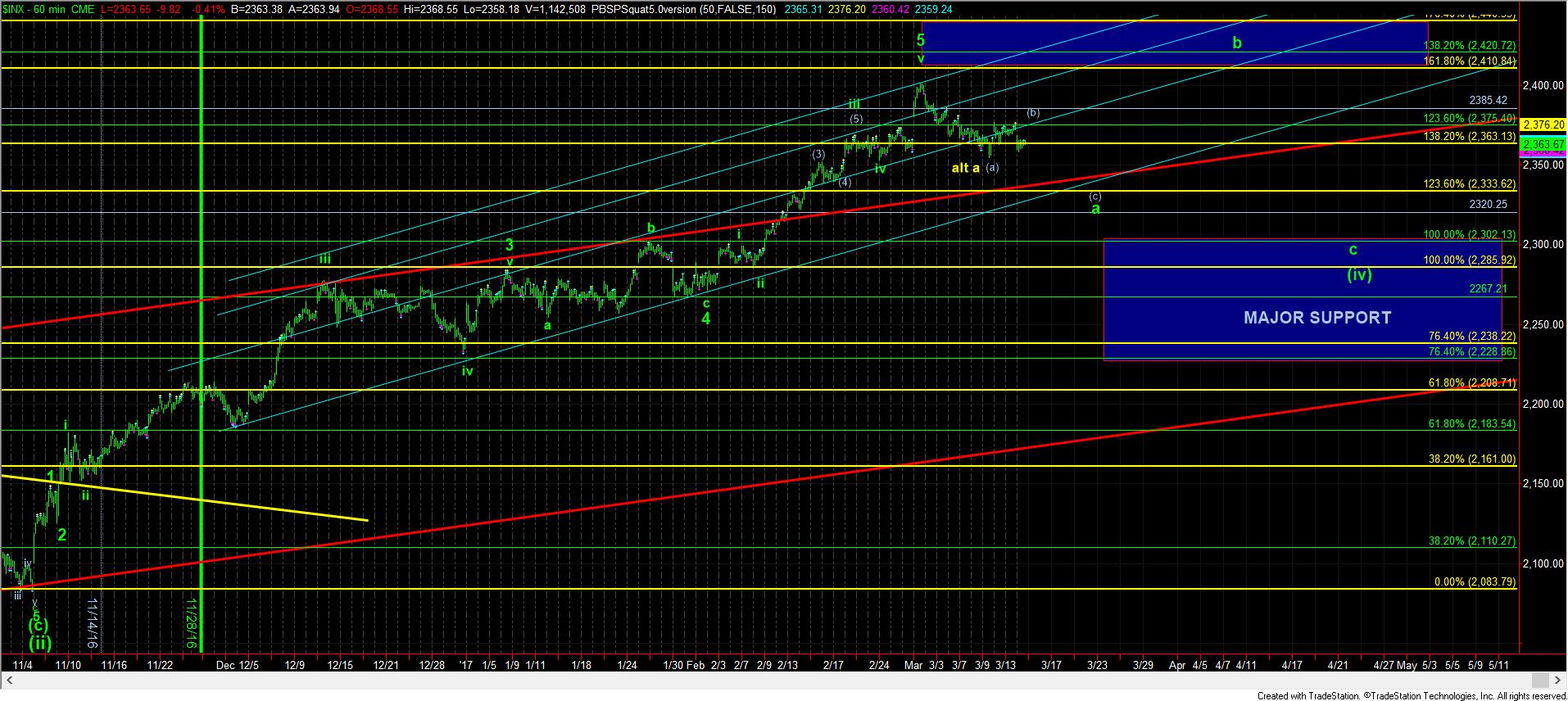 1turnchart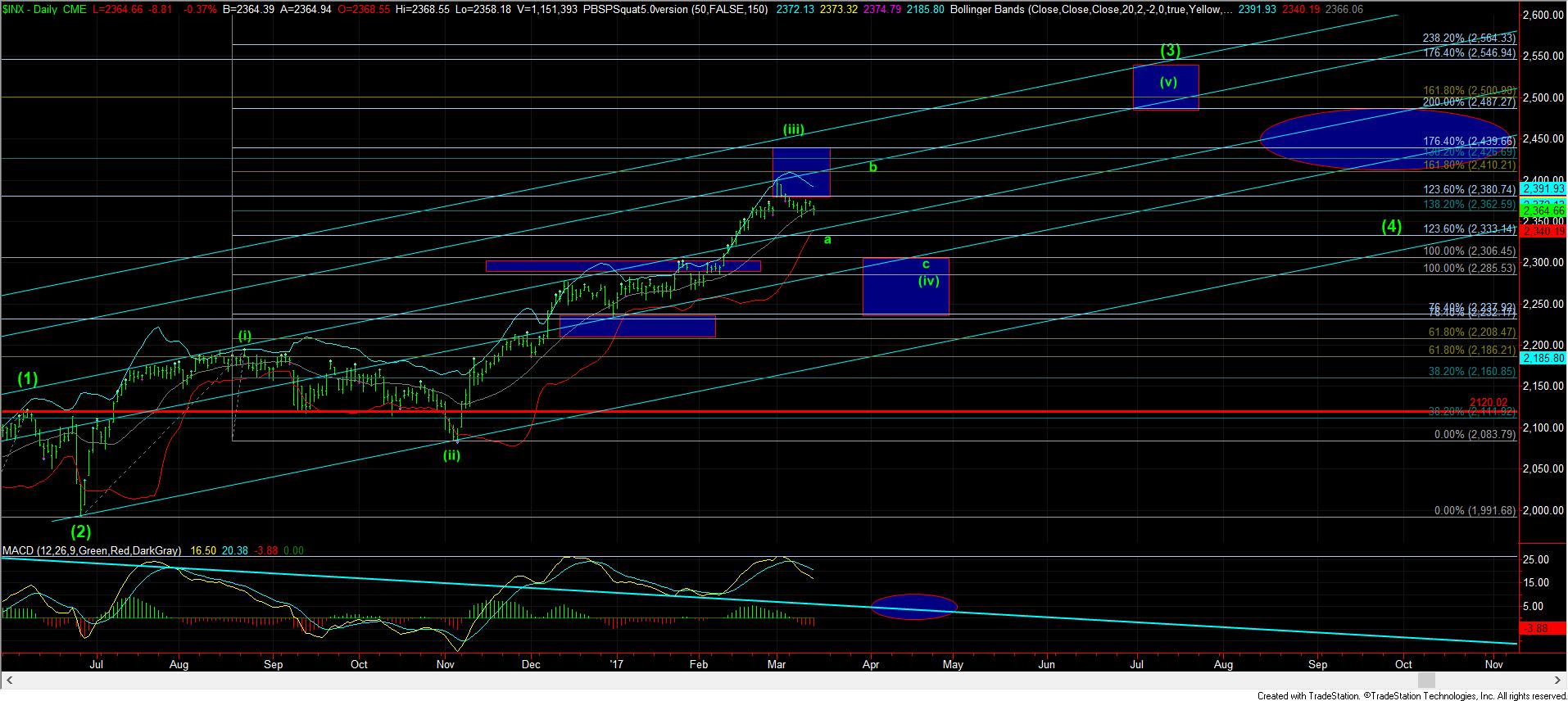 1SPXDaily