Still Stuck In The Middle
The market has now run out of room. I believe we will see an answer to the two competing counts in this region within the next two trading days. As it now stands, we have enough waves in place to complete 5 waves down off the last highs in the SPX. But, that can also be simply a c-wave in the blue wave (ii), which clearly does not provide us the clarity we seek.
As you can see in the attached 5 minute ES chart, I have noted the support region, which, if maintained, still keeps that blue count alive. However, once we break that support, the probabilities move heavily in favor of the green count, which means the probabilities increase that we will likely be breaking down below 2160, and next testing the 2134-2147SPX region.
The one fly in the ointment to the correction count is that the IWM had what counts fairly well as a 5 wave move off today's lows, and a corrective retrace thus far. So, again, there are many reasons one has to remain on their toes, but it does seem like we are out of room on these potentials, and an answer "should" be forthcoming.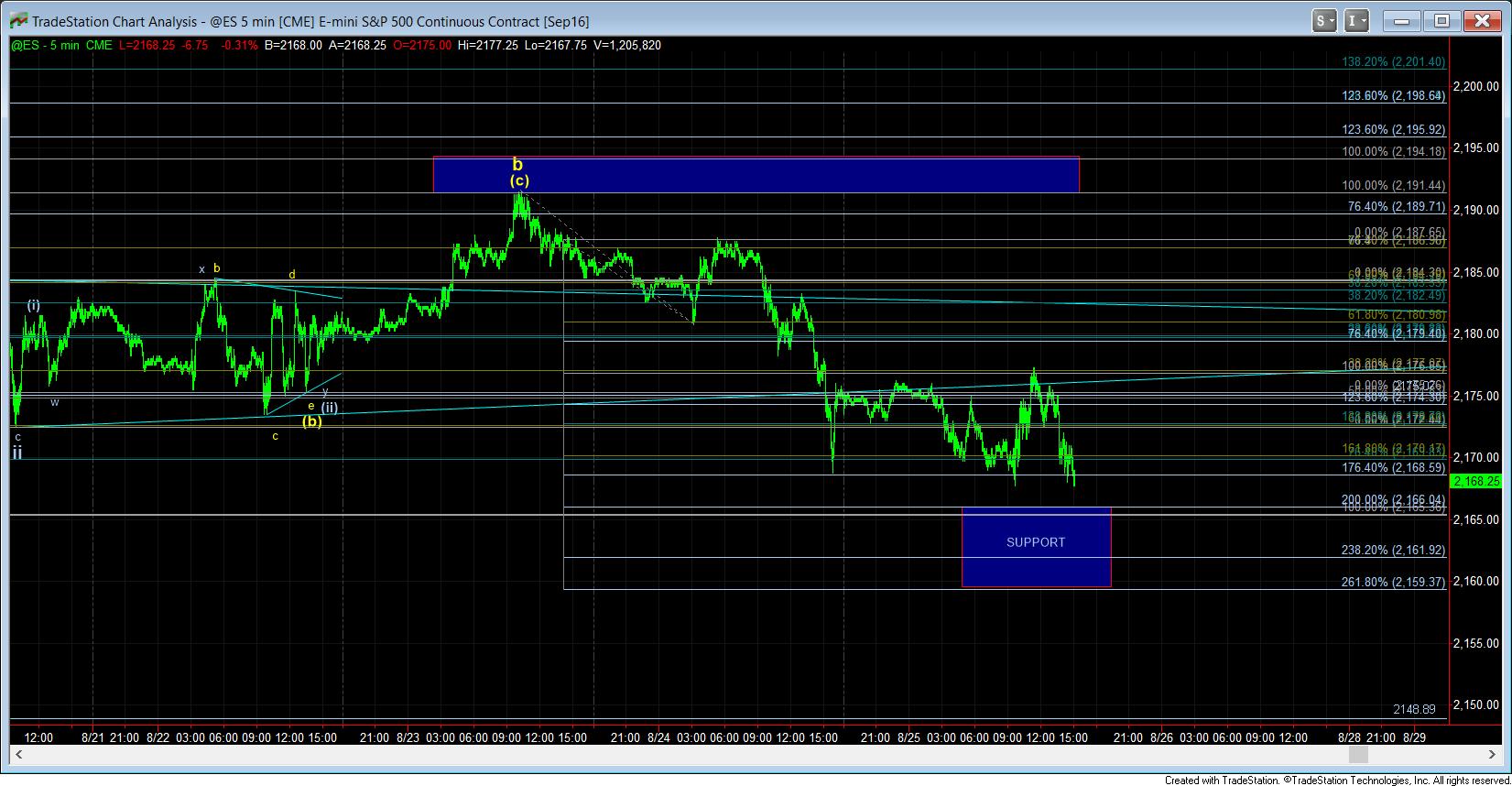 5minES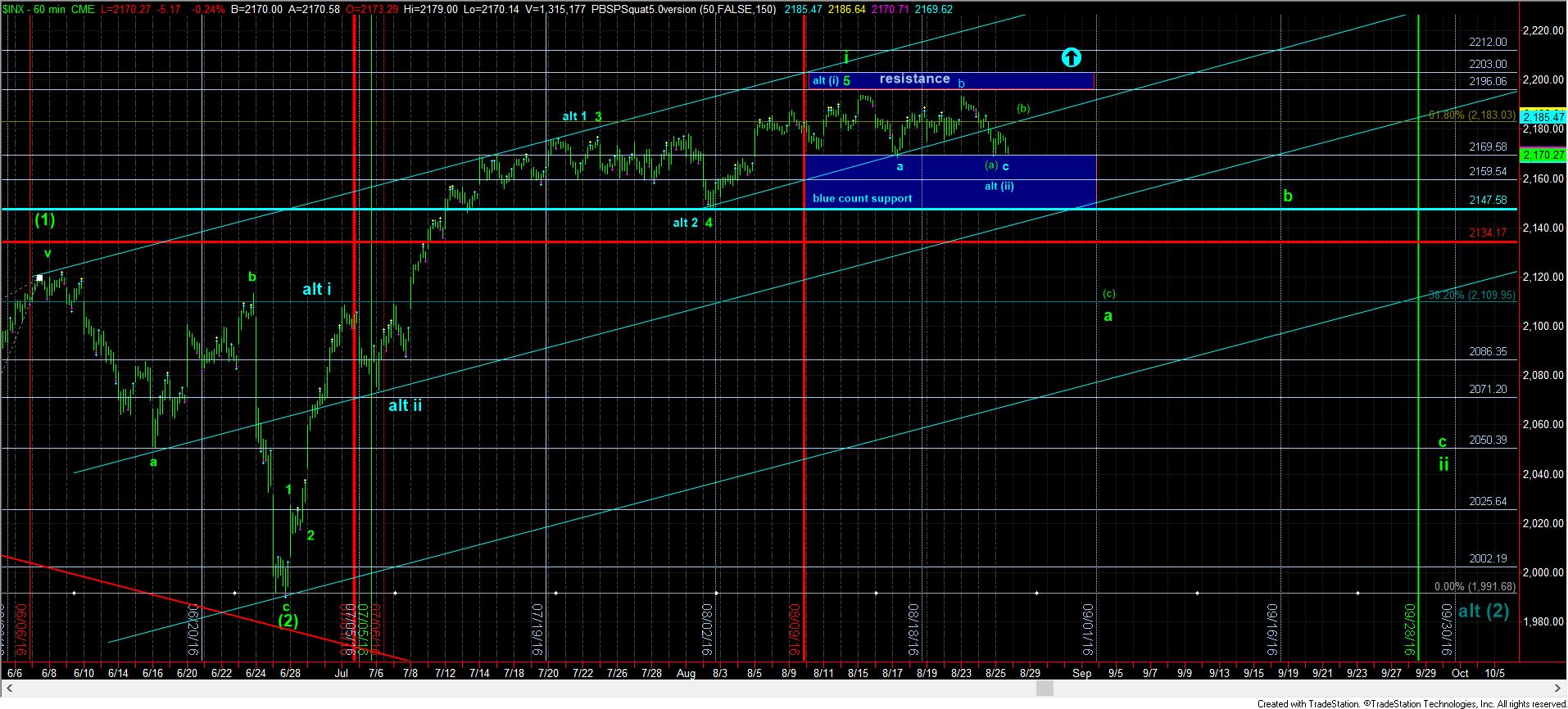 1turnchart