While the market made a nice attempt at breaking out today, as I write this, we seem to be falling back. And, the ideal impulsive structure I was trying to follow is starting to wither. So, where does that leave us?
Well, I have added a b-wave triangle in purple on the 5-minute chart. And, that still basically means that as long as we hold support I am looking higher. But, in the triangle, it would mean we "should" hold over Friday's low, and then begin an impulsive rally for wave 1 of the c-wave of the blue [a] wave, likely pointing us back towards the 4195SPX region.
The other potential is that we have already started that c-wave of [a], but it may be morphing into an ending diagonal. And, clearly, that is not the ideal structure to trade due to uncertain action within the diagonal.
So, yes, it leaves me at the same point we were at last week: As long as our support box holds, I am still looking higher.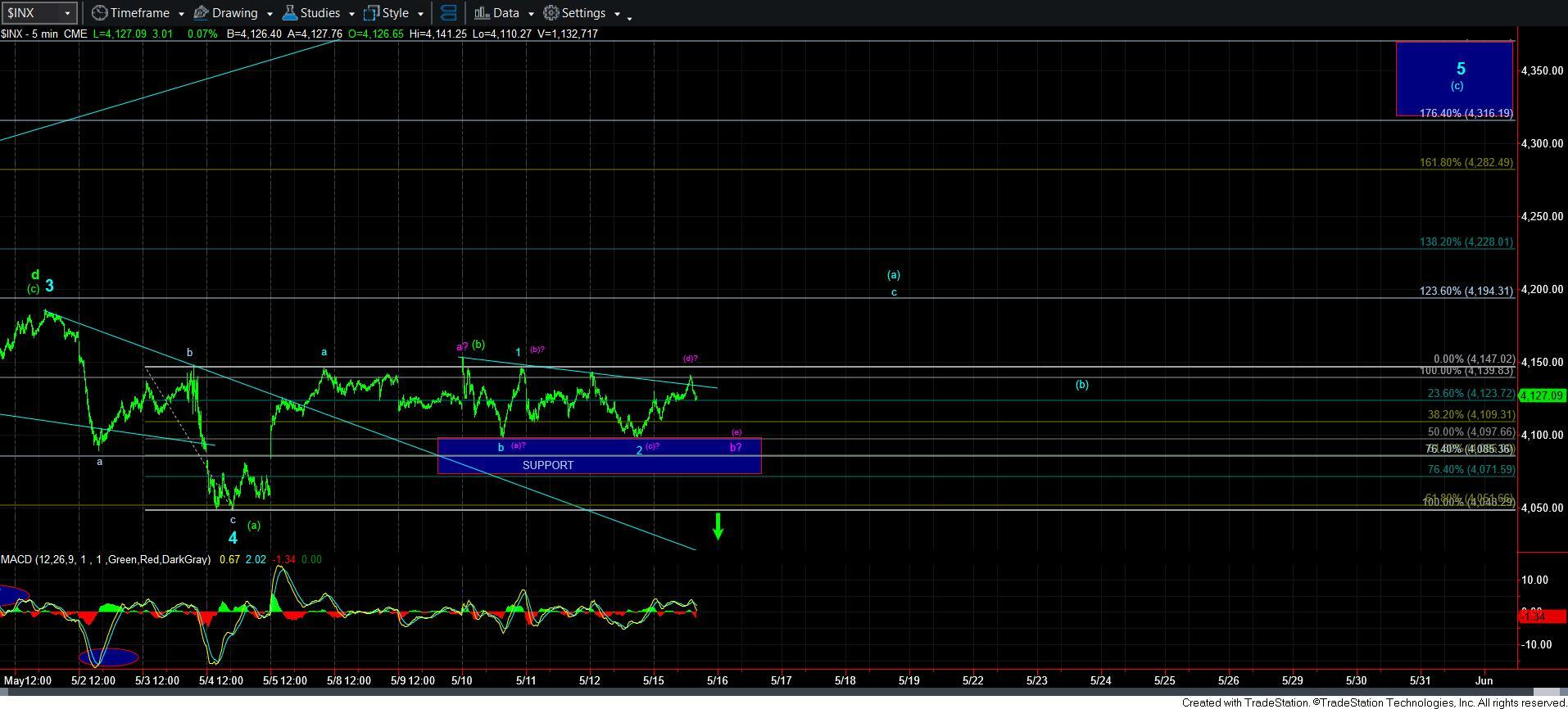 5minSPX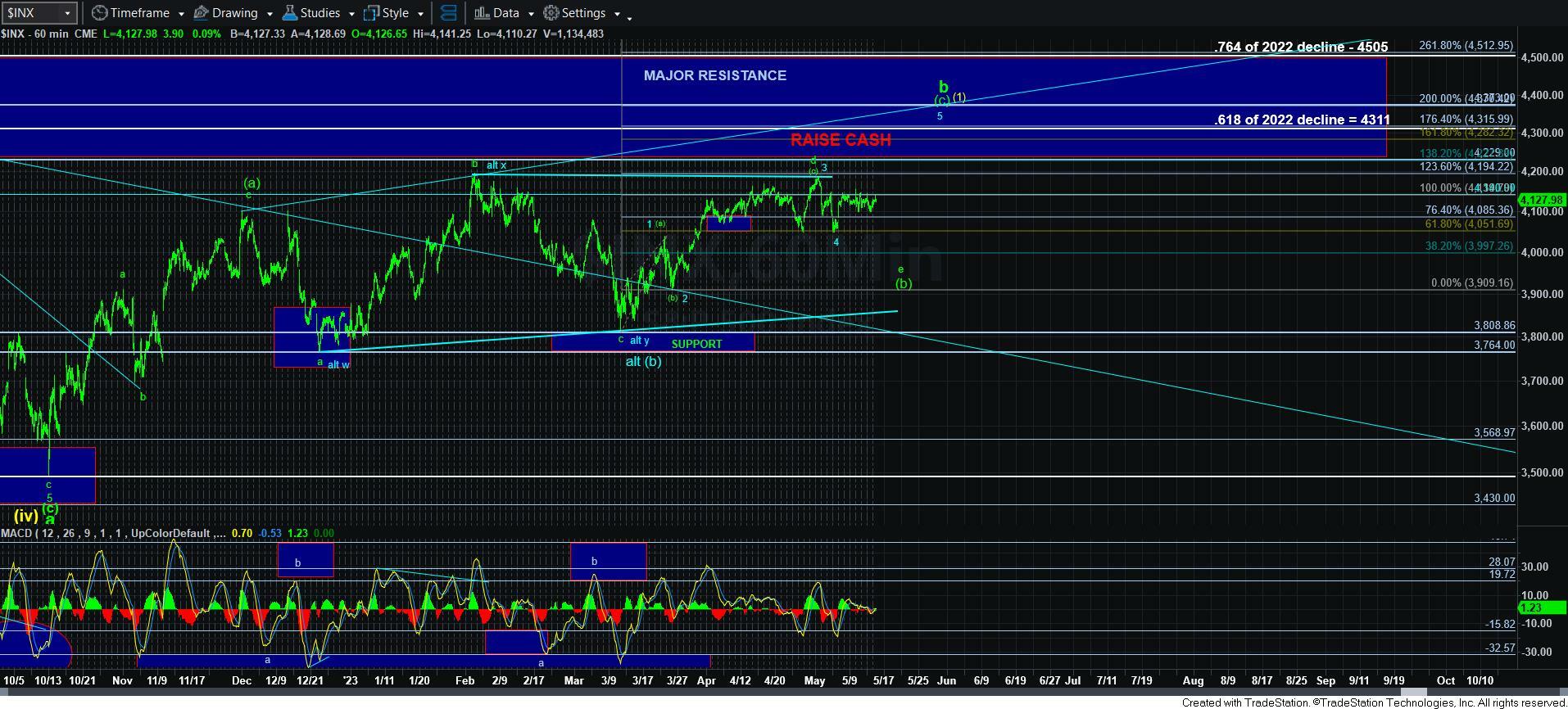 60minSPX