Still Stuck - Market Analysis for May 3rd, 2021
With the gap up today, the market is still well holding our important support region. And, as long as we continue to hold support, we can be setting up to attach the 4400SPX region sooner rather than later.
Today's gap up can be viewed in two main ways. First, the bullish pattern would view today's action as an a-b structure within the wave [v] of wave [1] structure we have been primarily tracking.
Alternatively, there is some potential that the wave [iv] in this region is taking shape as a triangle. Should the market head down from here to re-test Friday's low, then the triangle is the primary count. However, if we break back out over today's high, then we are likely heading towards the 4230SPX region to complete wave [v] of wave [1].
So, in simple terms, Friday's low is important to our more immediate bullish wave count. Yet, as long as we remain over 4160SPX, I am looking higher towards 4400SPX in the coming weeks. And, alternatively, should we break down below 4160, and follow through below 4140SPX, then we have to move towards the yellow alternative presented on the 60-minute SPX chart.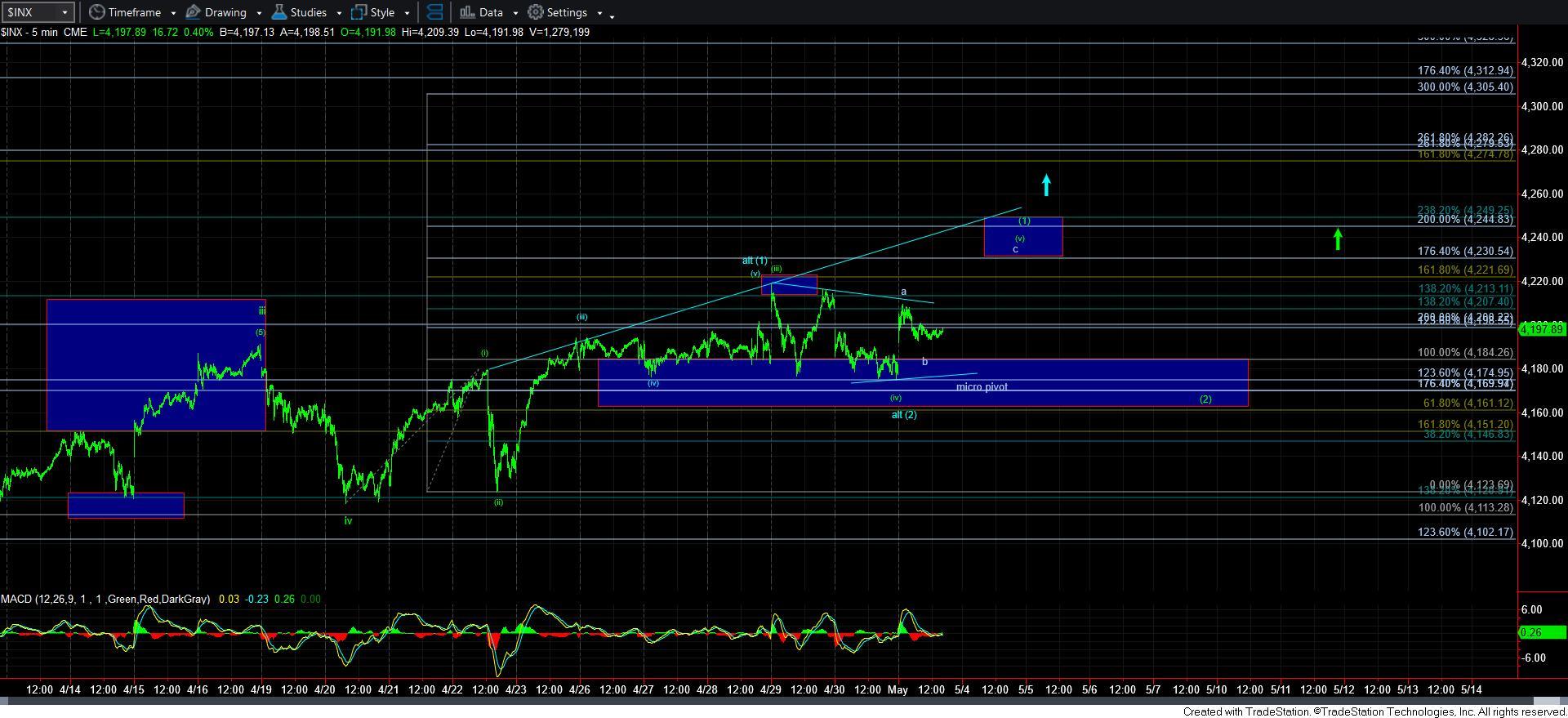 5minSPX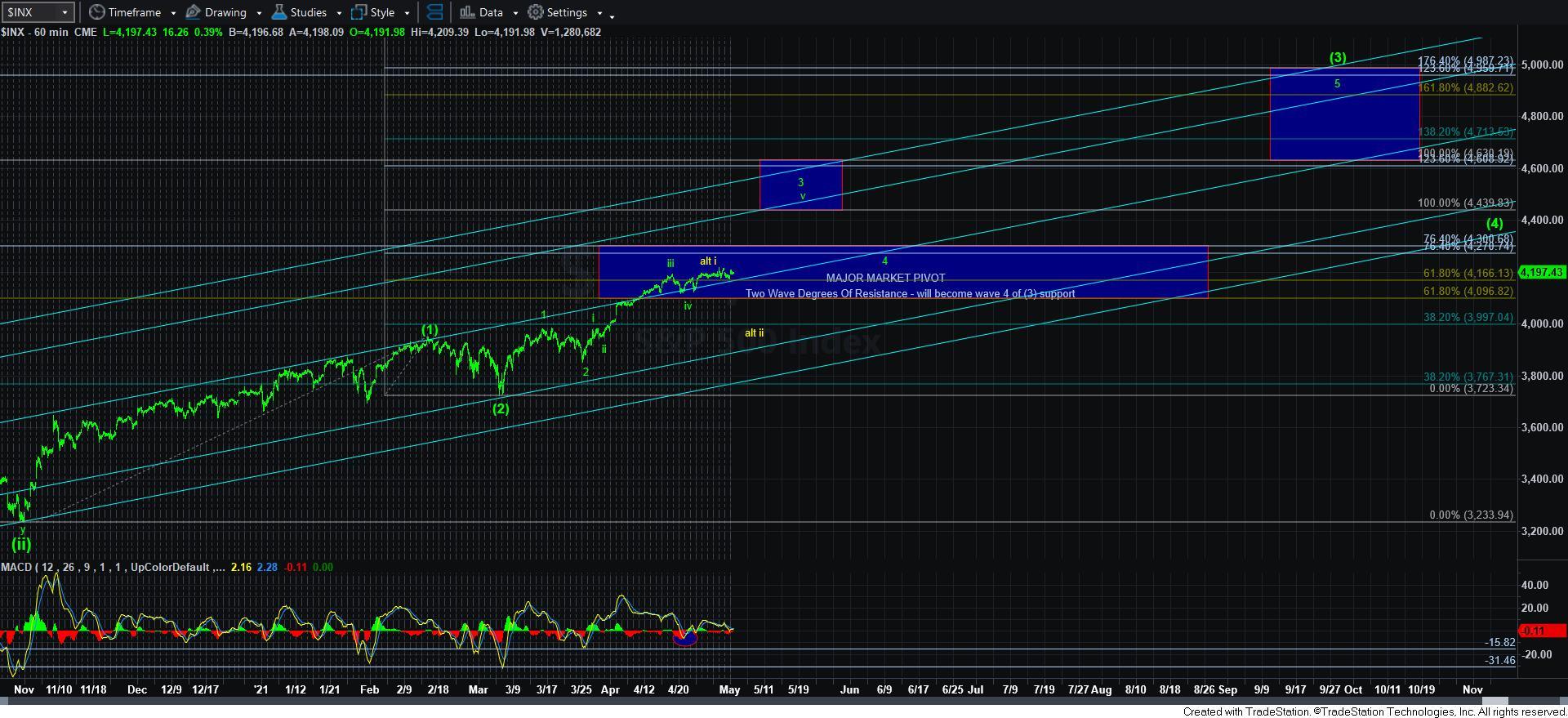 60minSPX