Still Over Support But Warning Signs Are Flashing
After holding micro support overnight, the market pushed higher topping less than 1 tick from the high that was struck last week. We then saw a fairly sharp drop across all of the market index charts as well as a sharp rise up on the VXX. All of these moves can be counted as five wave moves, which is giving us an initial warning sign that we may have struck at least a local top.
From here I still would want to see the Emini S&P 500 (ES) drop below the 3302 level to give us an additional signal that a local top has been struck. If we have indeed already topped in all of wave (3) per the yellow, then the next key support level comes in at the 3271 level. We have also started to turn down on the 60min MACD on the SPX chart, giving us further evidence that we may have indeed struck a local top. Furthermore, the RUT did not participate in this latest rally today and now has a fairly clean five wave move down off of the highs and is not testing its own larger degree support.
So, while we still have several levels of support to break across the board, we are starting to see some cracks in this market which is certainly making me cautious up here at these extended price levels.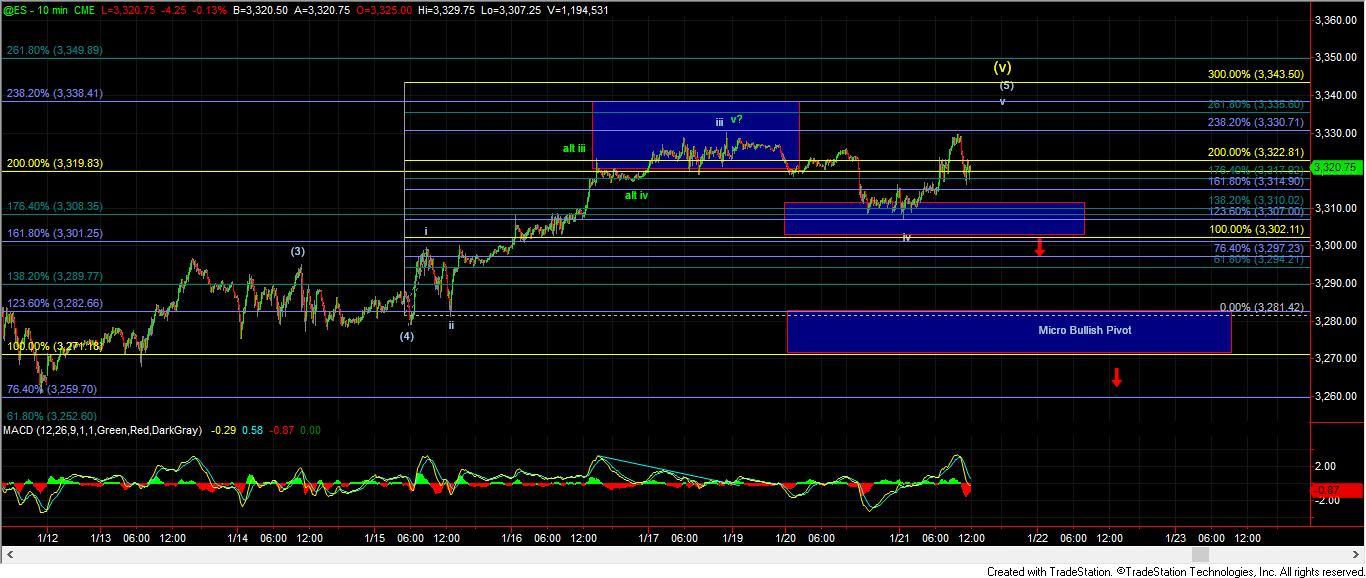 ES 10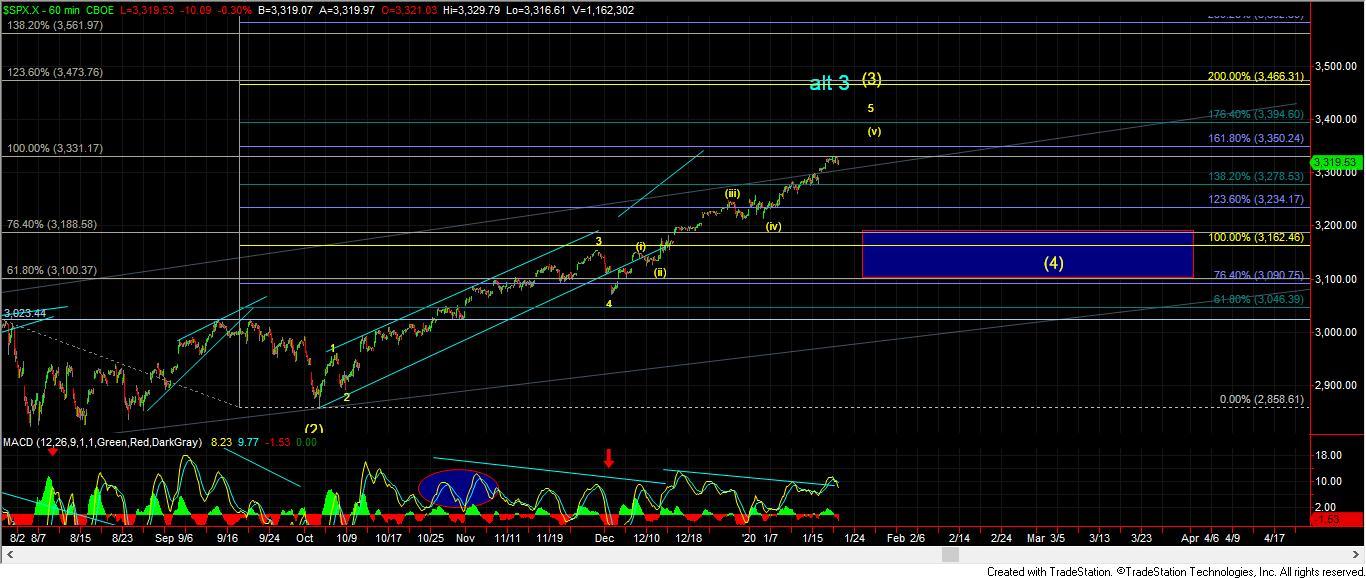 SPX 60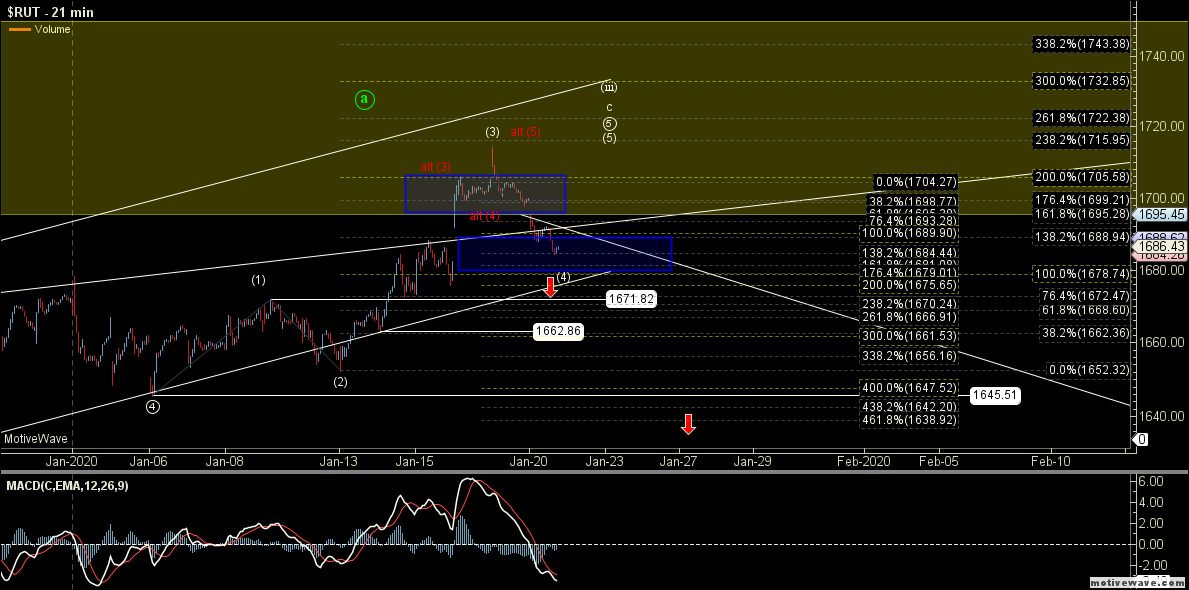 $RUT (21 min)