Still Over Support - Market Analysis for Feb 17th, 2021
While I was debating as to whether the pullback we began yesterday was a 4th wave in an ending diagonal for wave v of 1 or whether it was furtherance of wave iv of 1, today made it abundantly clear that the appropriate count would have this as a more protracted wave iv pullback within wave 1 of [3].
What this means is that as long as the market holds over the 3880SPX support, I am still looking for a wave v of 1 to complete into the target above on the 5-minute SPX chart.
Again, I am still seeking to complete 5-waves up for wave 1 of [3], and I do not have a clearly completed structure at this time. My preference remains for one more push higher to complete wave 1.
Clearly, should we see a sustained break of 3880SPX before we see a higher high, then I would have either consider wave 1 as already completed, or have to consider that this rally was a much bigger expanded b-wave in the yellow wave [2]. The only reason I would even consider that at this point in time is that I really do not have a clearly completed 5-wave structure in this current rally. But, again, this is simply an alternative at this time. For now, I am still seeking that 5th wave into the target box above.
In the bigger picture, I still think it is going to take us a few weeks to set up a break out structure for wave 3. So, remain patient and allow the market to present us with the appropriate set up before we view it as a high probability that we are rallying to 4300SPX.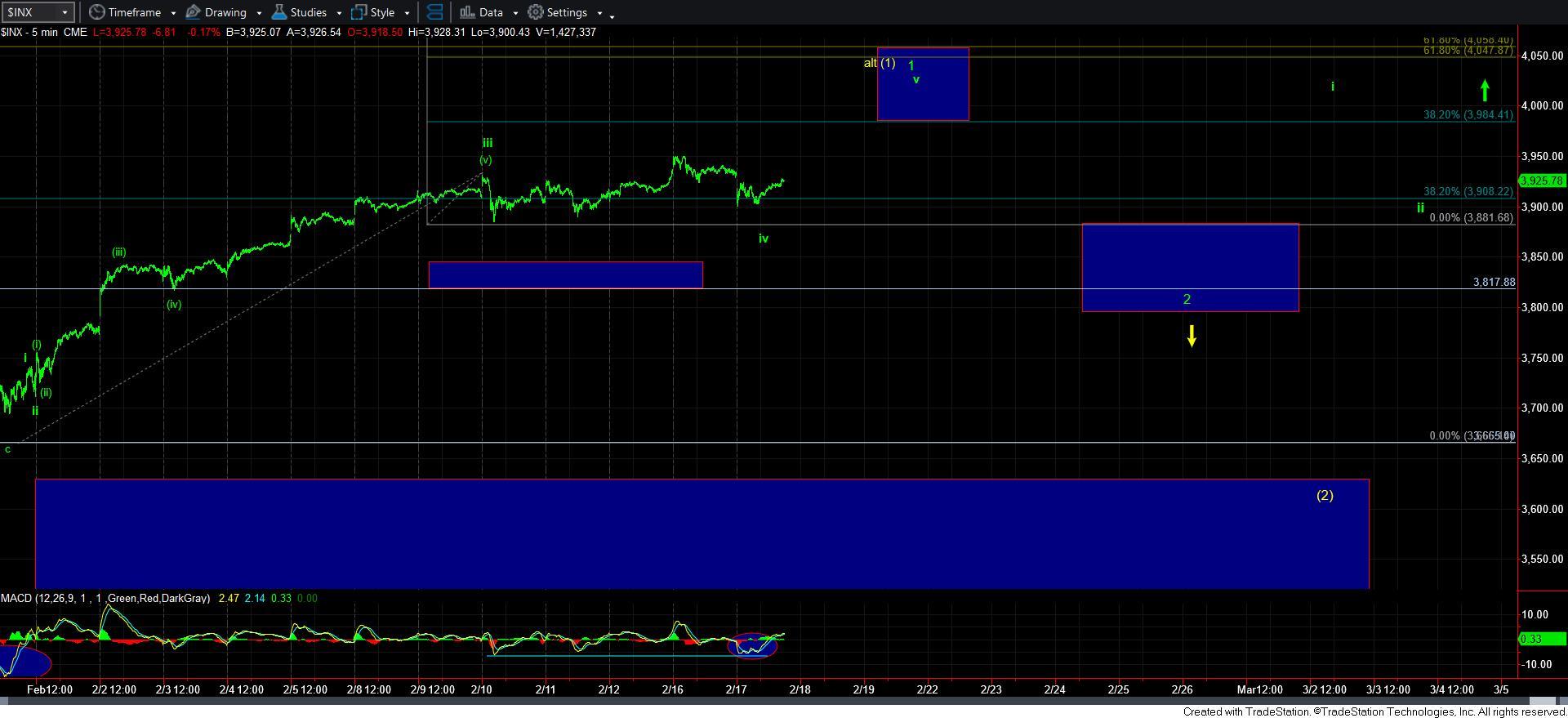 5minSPX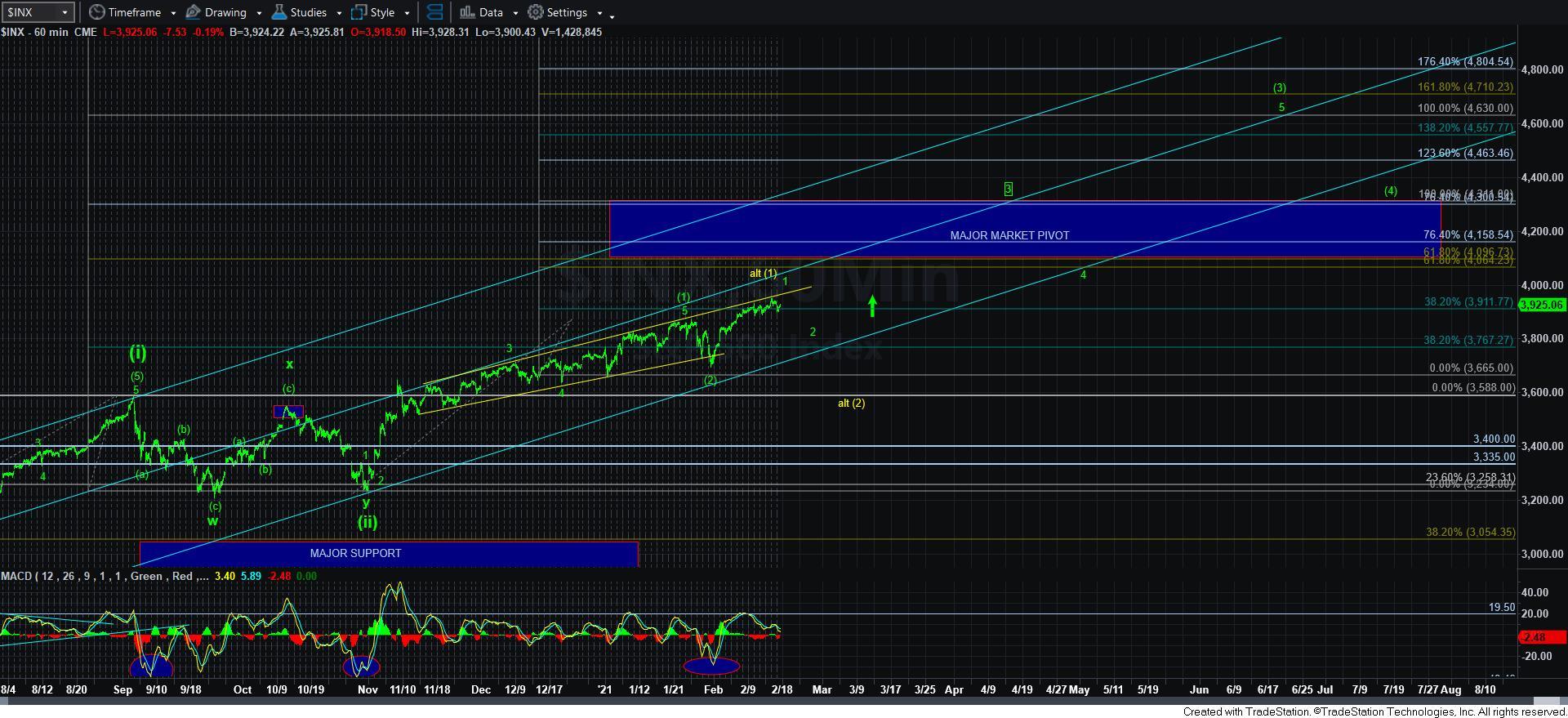 60minSPX