Still Over Support - Market Analysis for Nov 13th, 2019
It is one thing to have a set up to break support, and it is another thing to actually follow through to break support. Thus far, the market has retained a set up to break support, but has not followed through to do so.
The factor that is making it much tougher to identify a topping structure at this time is that the market has been rallying in a very overlapping manner. Such overlap is often a signal of corrective action, other than when the market is working on an ending diagonal for a 5th wave. And, the 5th wave ending diagonal is still alive for as long as we remain over support.
At this point in time, I am modifying upper support to between 3060-70ES. The 3070ES is the 1.00 extension off the recent highs, whereas the 3060 level is where we need to break to provide us initial indications of a top being in place.
As far as the yellow count potential at this time, I have to say that the IWM does not have a clear 5-waves down off today's intra-day high, which makes me question the potential for immediate downside follow through.
So, for now, the primary count is maintained as an ending diagonal for another push higher, but if we break the overnight low, it begins to shift probabilities. And, when we finally do break below 3060SPX, then we can begin to look much lower, especially upon a follow through below 3020SPX.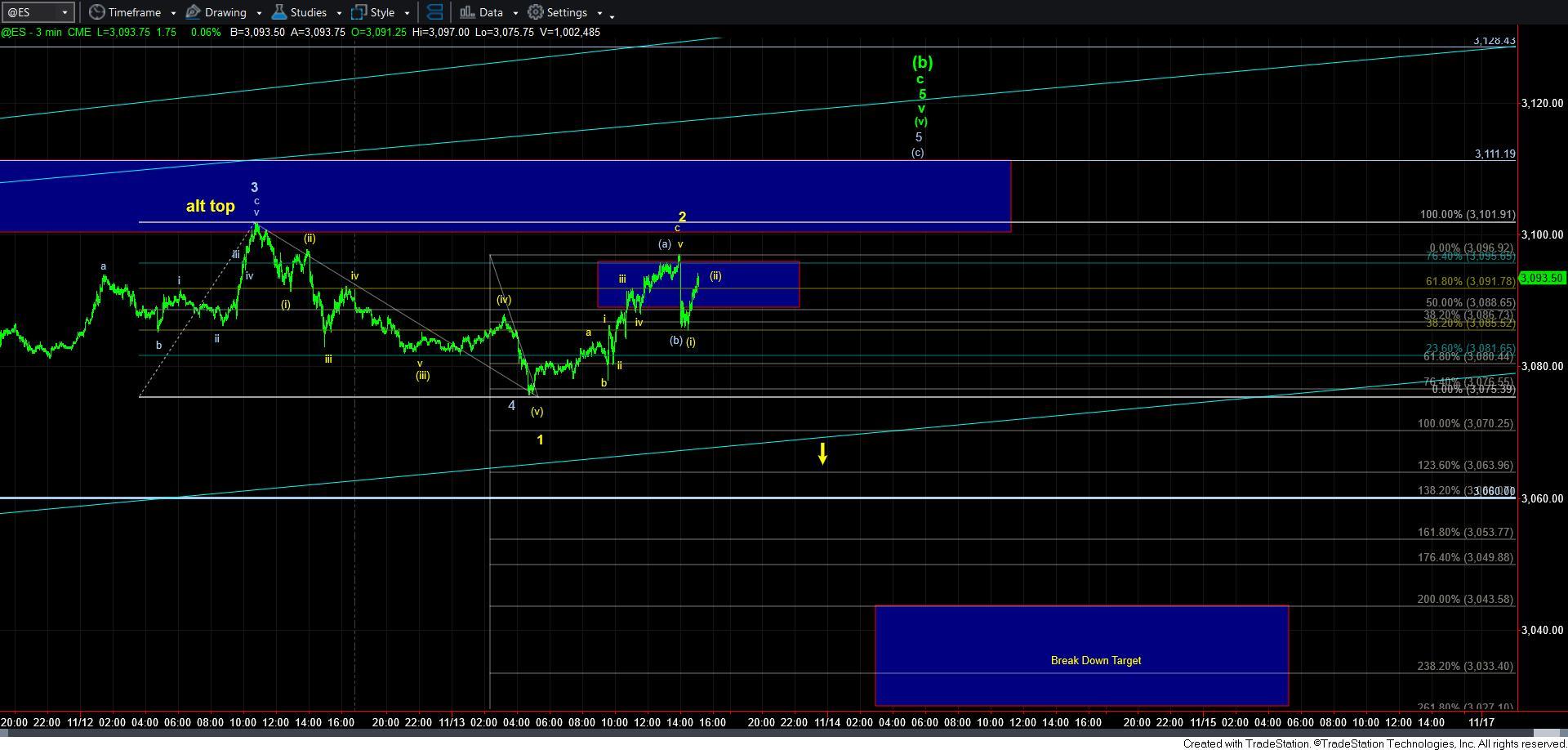 3minES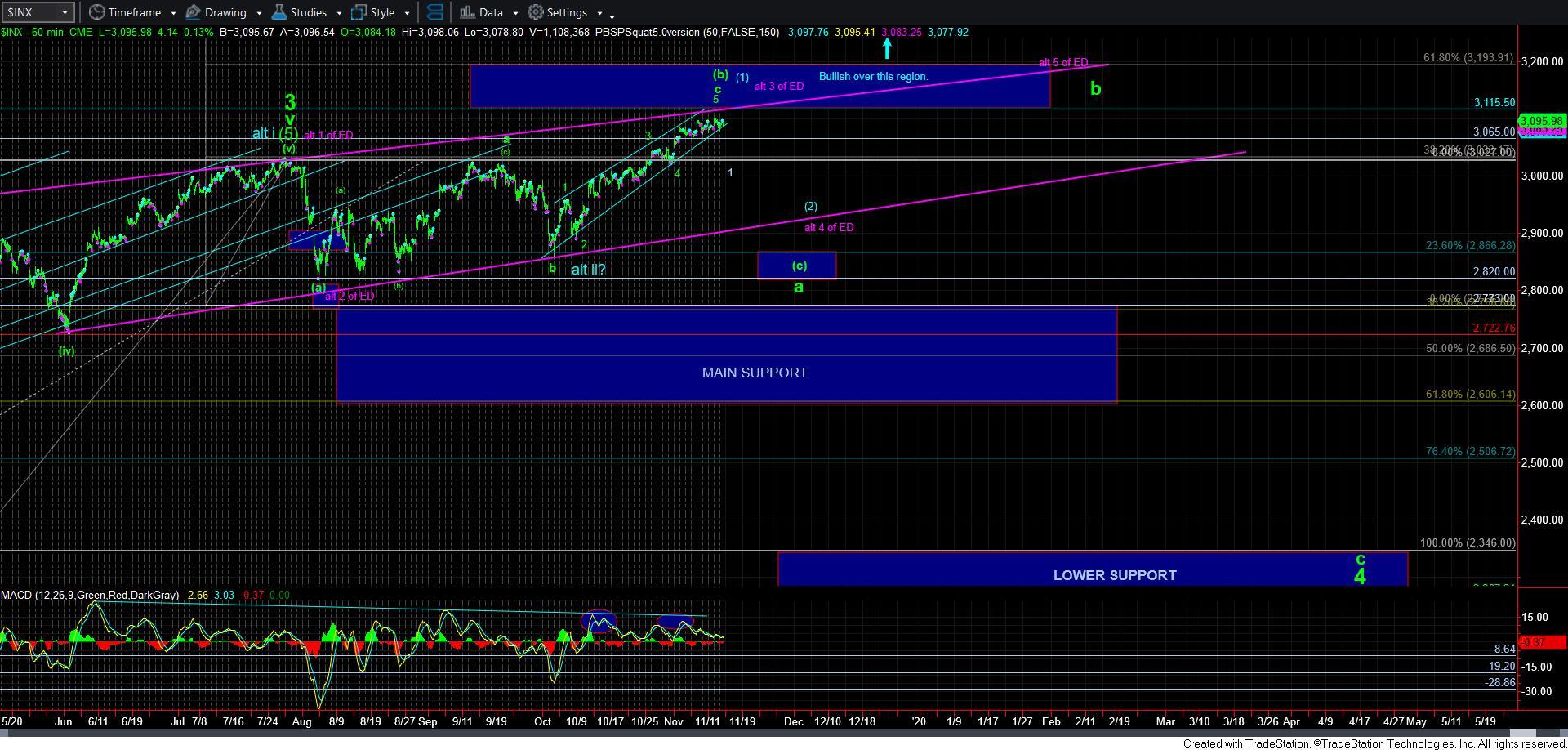 60minSPX