Still Over 2700SPX - Market Analysis for May 24th, 2018
The analysis this evening is rather easy and straight forward. Thus far, the market has held over 2700SPX support on this consolidation over the last several days. And, as long as we remain over that level, I am looking towards 2758SPX next.
In fact, as long as we hold over today's low on the next corrective pullback, the market has an immediate bullish set up.
The larger perspective remains the same. I still think we are completing the d-wave of the triangle, which has an (a)=(c) target at 2758SPX. So, as long as we remain below that region, then I am expecting an e-wave pullback into the month of June.
As far as any immediate bullish wave structures, such as presented in the yellow count, it would take a strong move through the 2823SPX region to suggest that we are already in our run to 3000+. But, that is clearly not my expectation at this time. I still think we can see a bigger pullback take hold into the early part of the summer before we begin our run to 3000+ in earnest.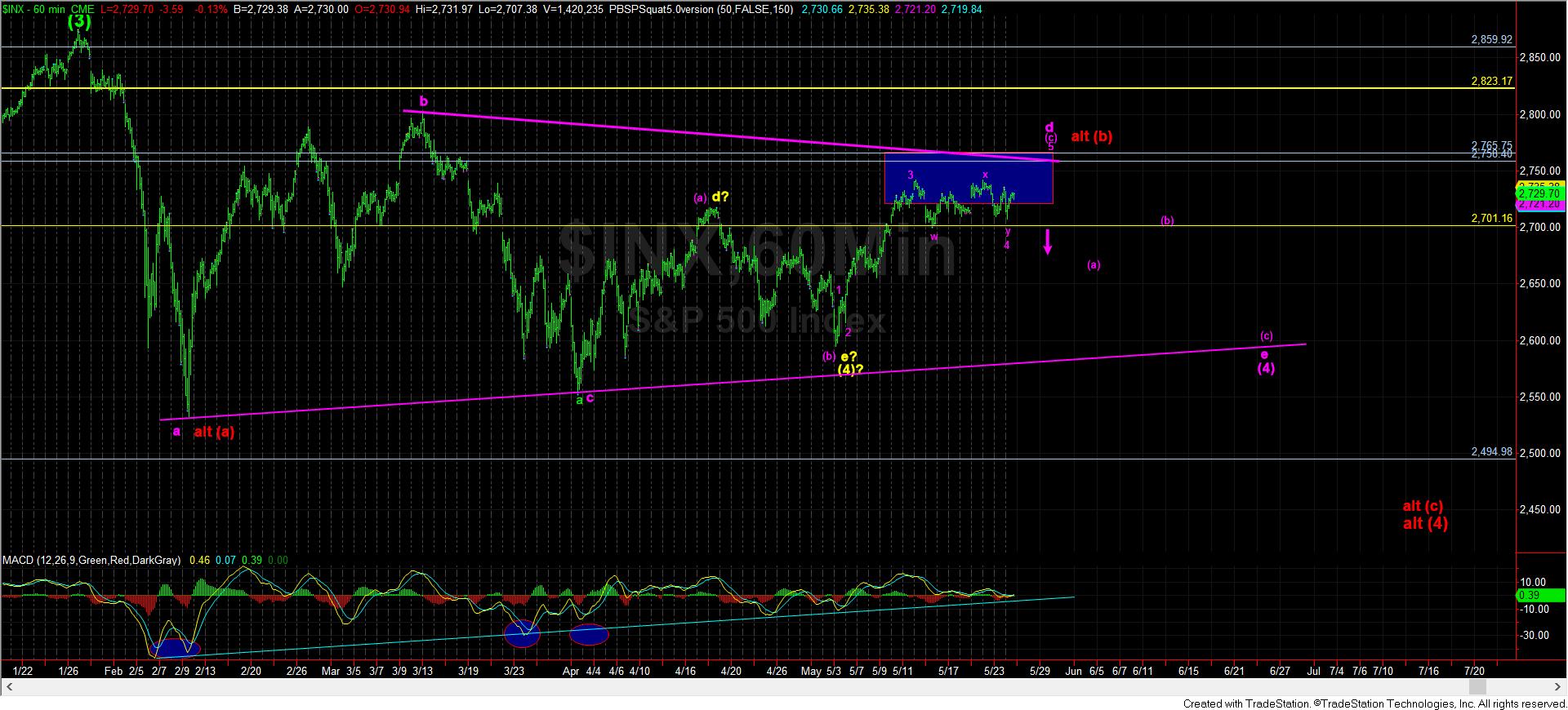 60minSPX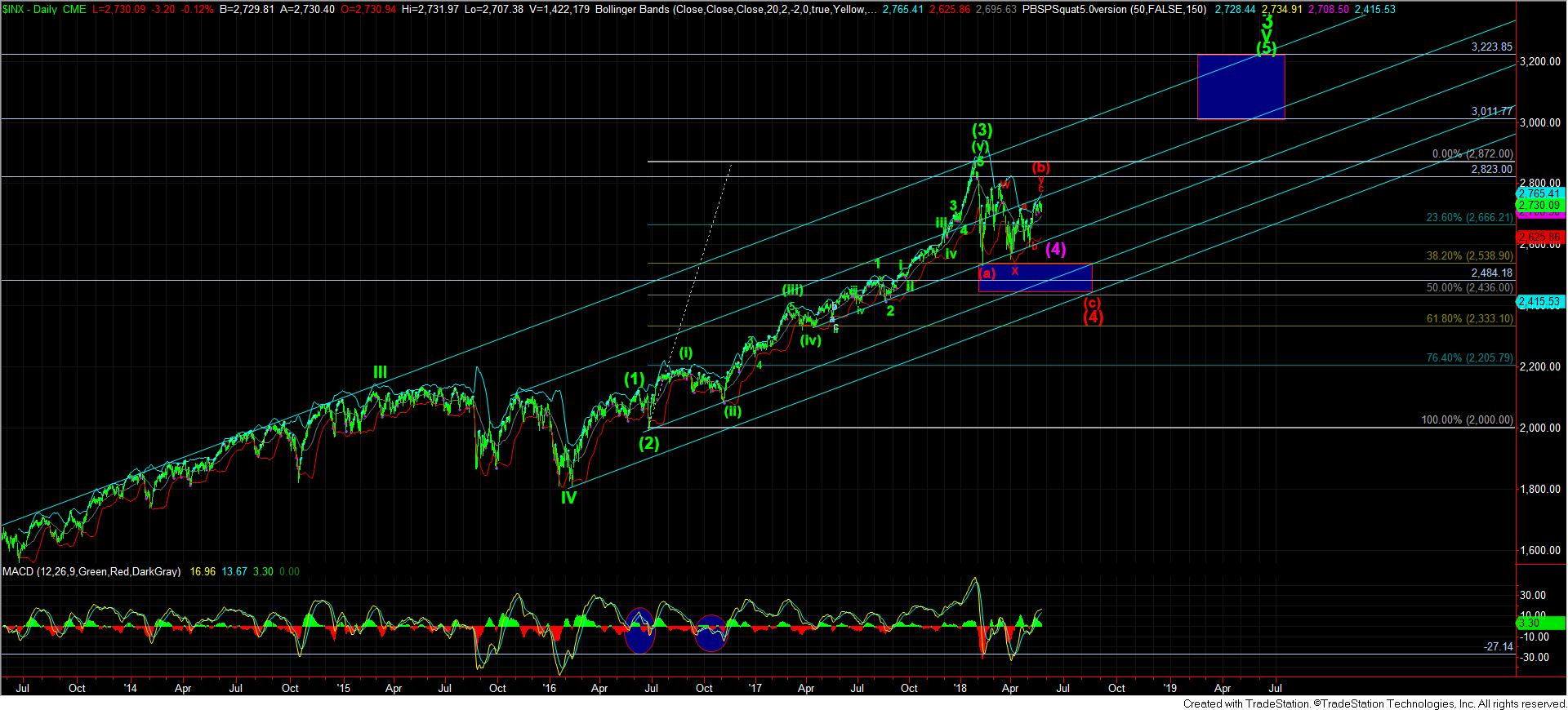 1SPXdaily