Still Only 3 - Market Analysis for Mar 21st, 2023
With the market continuing higher today, it has certainly invalidated what we were tracking as the blue alternative. Moreover, if it intends to complete a 5-wave rally, then we are just about done with wave (iii).
Keep in mind that we are attempting to track a leading diagonal. And, the 3rd wave of the leading diagonal often targets the 1.236-1.382 extensions of waves [i][ii]. And, that is what we are hitting today.
So, if we are going to fill in wave [iv] of the ending diagonal, then it may mean that the Fed's announcement is not going to be accepted positively by the market. So, maybe they are going to raise by .50%. Or maybe they are going to stop raising and the masses will not view that as the Fed having confidence in the market. I can spin this even many more ways. But, the point is that if we are going to complete a leading diagonal, then I have to assume we have a pullback in a our near term future.
Now, I want to reiterate that diagonals are not the most reliable of structures, especially if they are not even completed. So, there are still many other paths this may take, and the diagonal I am showing as my green count is only of many. But, as of now, it seems that it has a strong likelihood. Yet, we still need waves [iv] and [v] to complete, followed by a CLEAR corrective wave 2 pullback before I am willing to put any money back into the market on the long side.
But, I do want to add that the daily MACD has finally turned positive. And, I am seeking 3 days of this remaining positive to provide a strong signal that a new uptrend has indeed begun (in addition to a completed 1-2 structure).
For now, I still remain a spectator.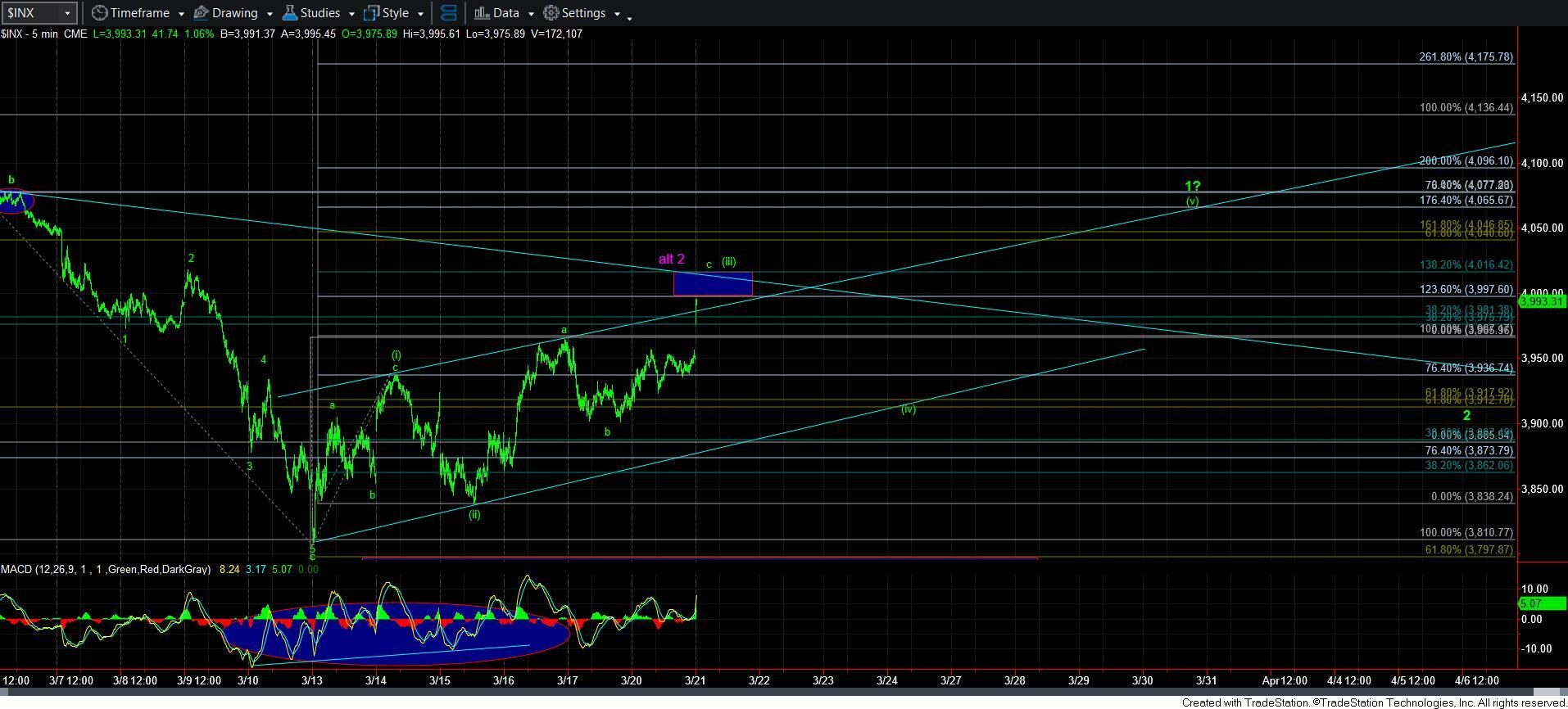 5minSPX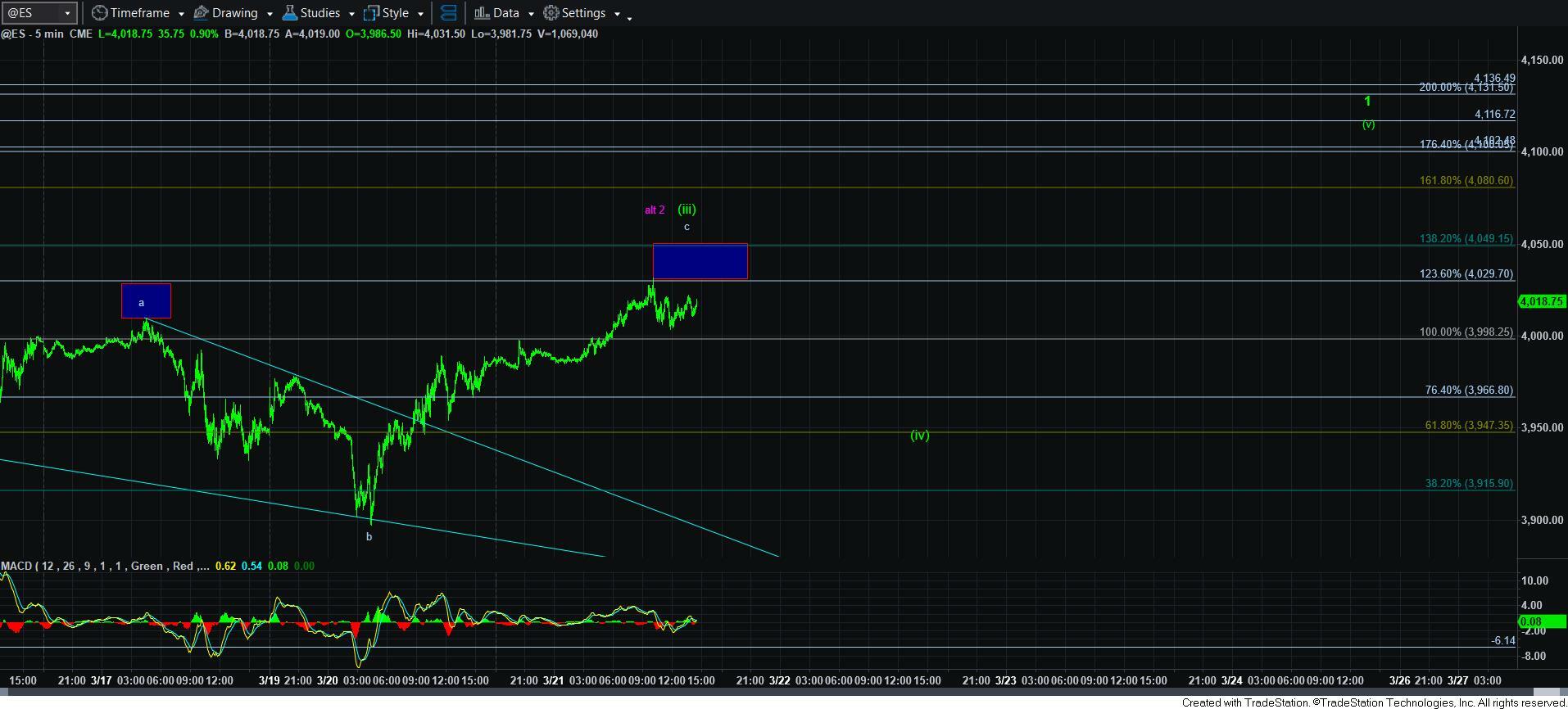 5minES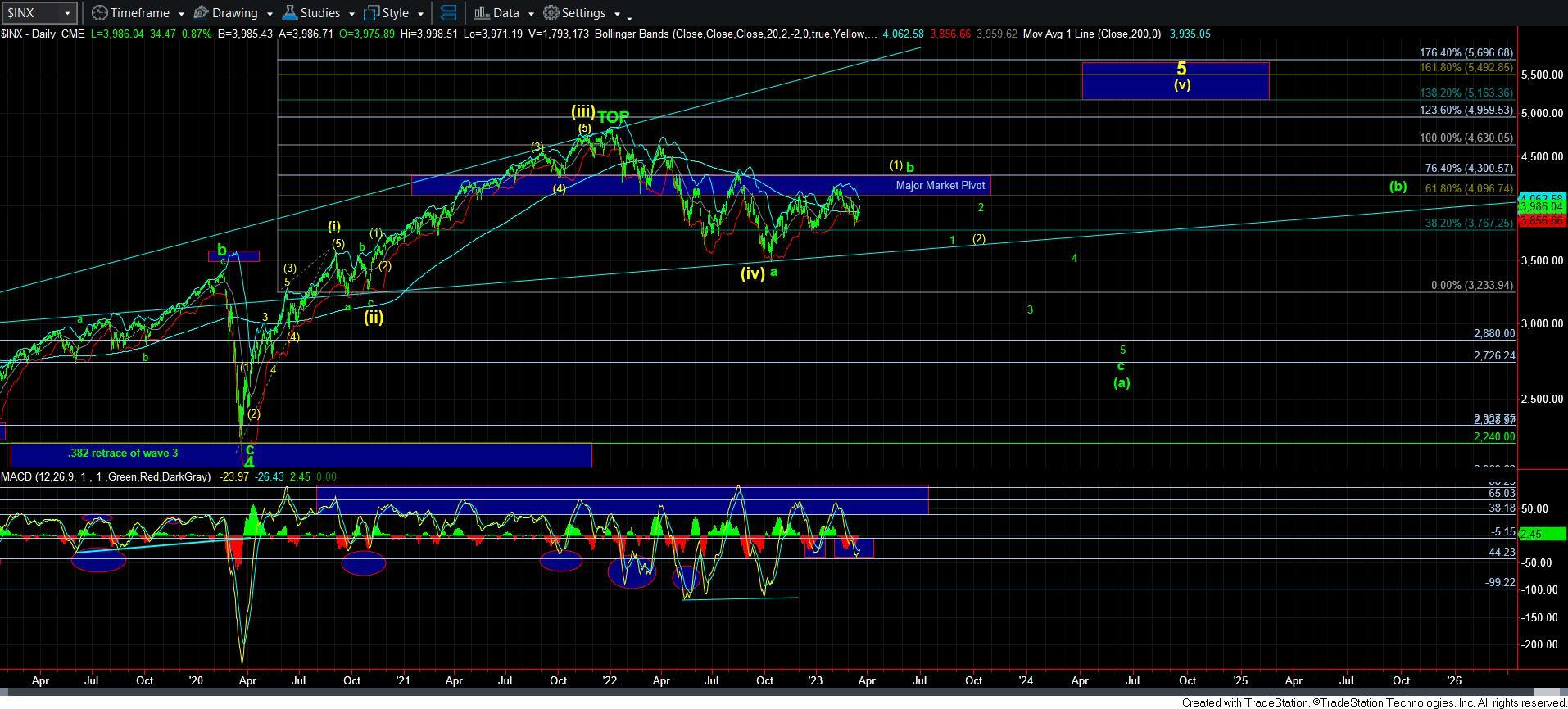 SPXDaily