Still No Clear Signal That Our Near Term Pullback Is Underway As The Market Trades Near The Highs
Overnight we saw the ES finally dip lower after a relentless grind higher off of the June 20th low. That dip however was not large enough from either a time or price perspective to reliably consider it all of the wave ii/b pullback that we have been expecting over the past several days. So with that, we still need to see this drop back below the 4264 low that was struck yesterday followed by a move under the 4255 level to really give us further evidence that we have indeed topped in the wave ii/b. Until that occurs I still cannot rule out that we will see yet another push to new highs before finding a top in this wave i/a.
Should we indeed see another push to new highs I still would want to see this ideally hold under the 4298 level on the ES with the 4318 level being the maximum that I would really allow for this to still be attempting to top in the wave i/a. So while certainly not my expectation at this time I pushing beyond those levels would signal that we are seeing a more immediately bullish vs. a local top in this region. Should we see this continue to breakout higher then we may already be in wave iii up per the green path or c up per the yellow count. This does not change the overall counts on the bigger picture timeframes but rather would shift where we project our near-term Fibonacci price targets.
So with that and until we see the pullback for the wave ii take shape on the SPX we really are still positioned in a very similar spot that we were yesterday and last week. We should however really start to see that pullback take shape sooner rather than later if it is indeed going to occur as we are starting to run out of room overhead for this to continue to push much higher.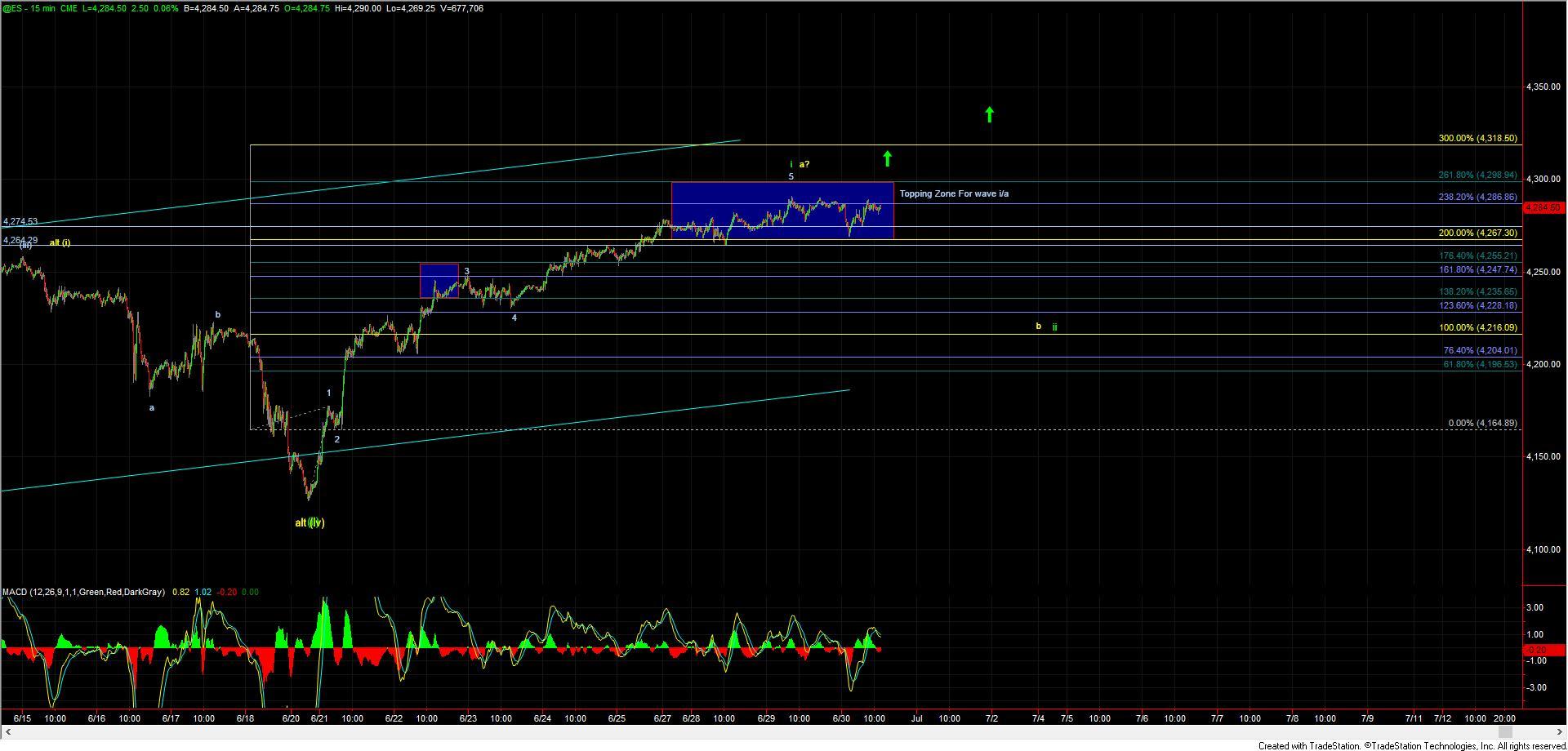 ES 15m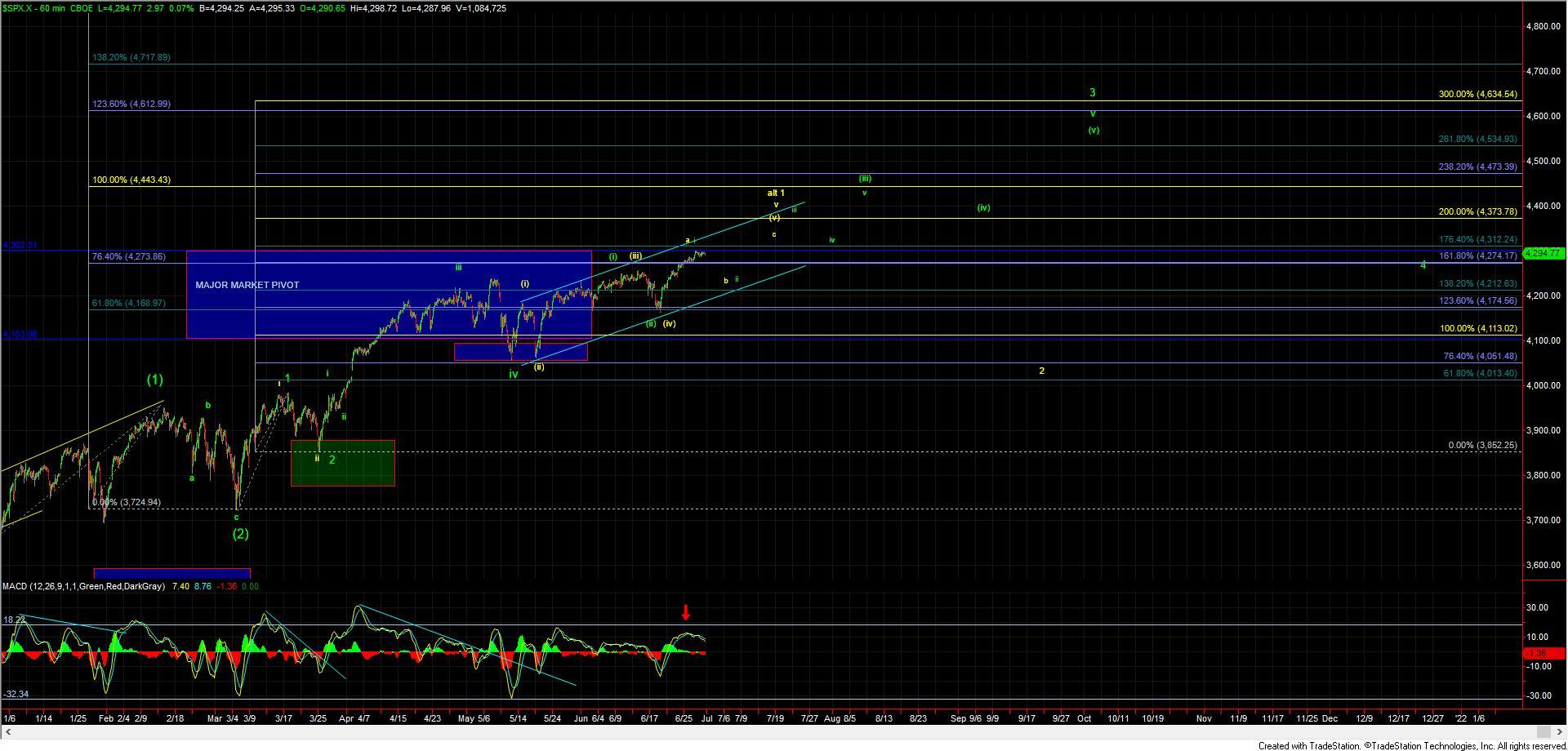 SPX 60m