As the market continues to grind, it still displays bullish price action. While it pulls back to support levels, all levels have been held and it continues to grind higher and higher, despite much disbelief by the public.
However, in no way can I saw I am an all-out bull just yet. Rather, I am a cautiously optimistic bull, at least until I get a full 5 waves up, of which we may be completing wave iii.
But, as you can see from the chart, there is still potential for us to only be in wave 3 of iii, if we are not able to move through the 2060SPX region, and break below 2030SPX first. While I am not at all happy with the placement of my yellow wave 4 on my 5 minute chart, the potential we are topping in wave 3 of iii is still quite strong. Should we break below the upper support noted on the 5 minute chart, it would suggest that we still need a wave 4 pullback. But, as long as the market holds the bigger support between 1995-2005SPX, I cannot take any bearish stance on a market that has been acting rather bullish.
However, if the market holds upper support, and continues up towards the 2080SPX region, that would clearly mean that we are completing wave iii, and I would expect us to drop back down to the 1995-2025SPX region in a wave iv. Should that break as support, then all we have are 3 waves up, and we have to move back into the longer term bearish pattern for primary wave 4.
But, again, as long as the market remains over 1995-2005, I will continue looking higher to complete 5 waves up off the February lows.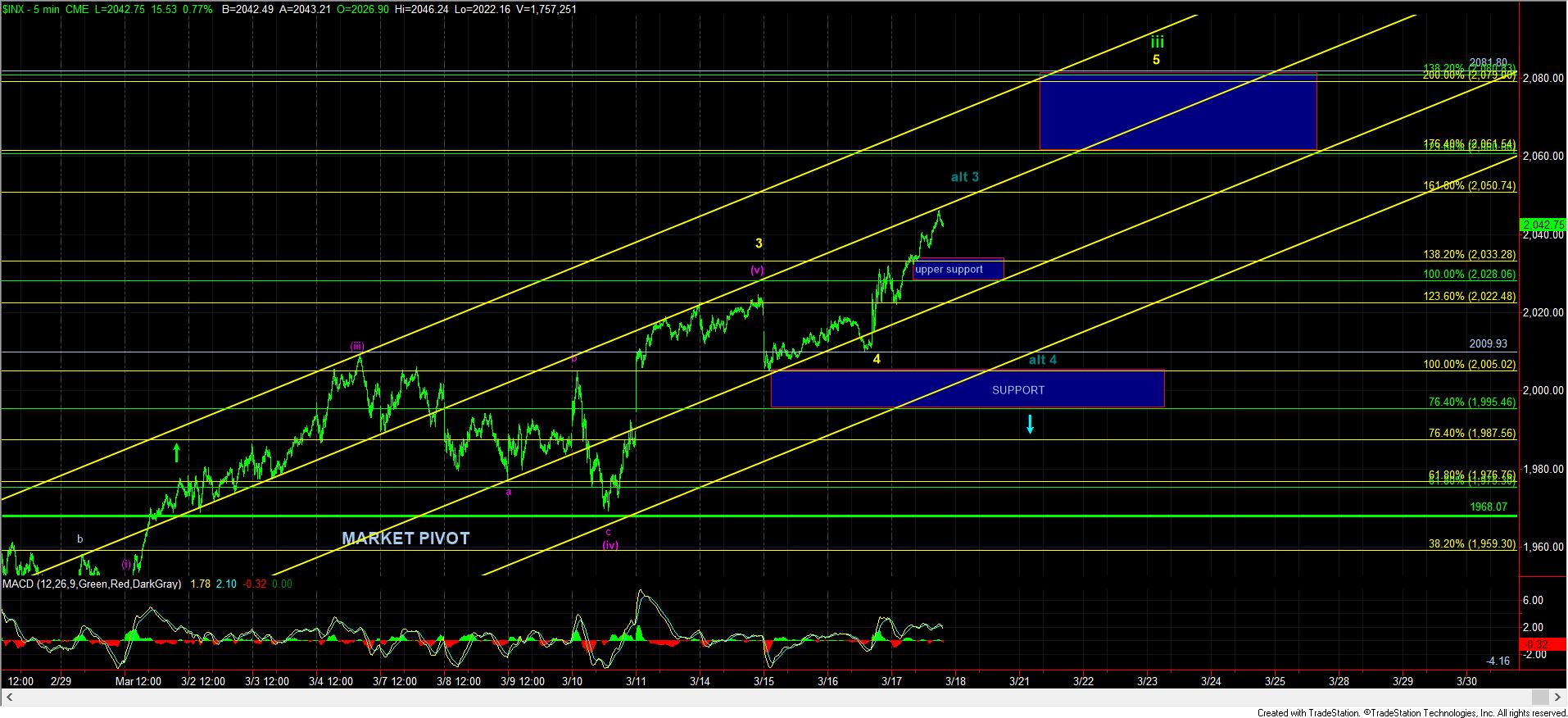 5minSPX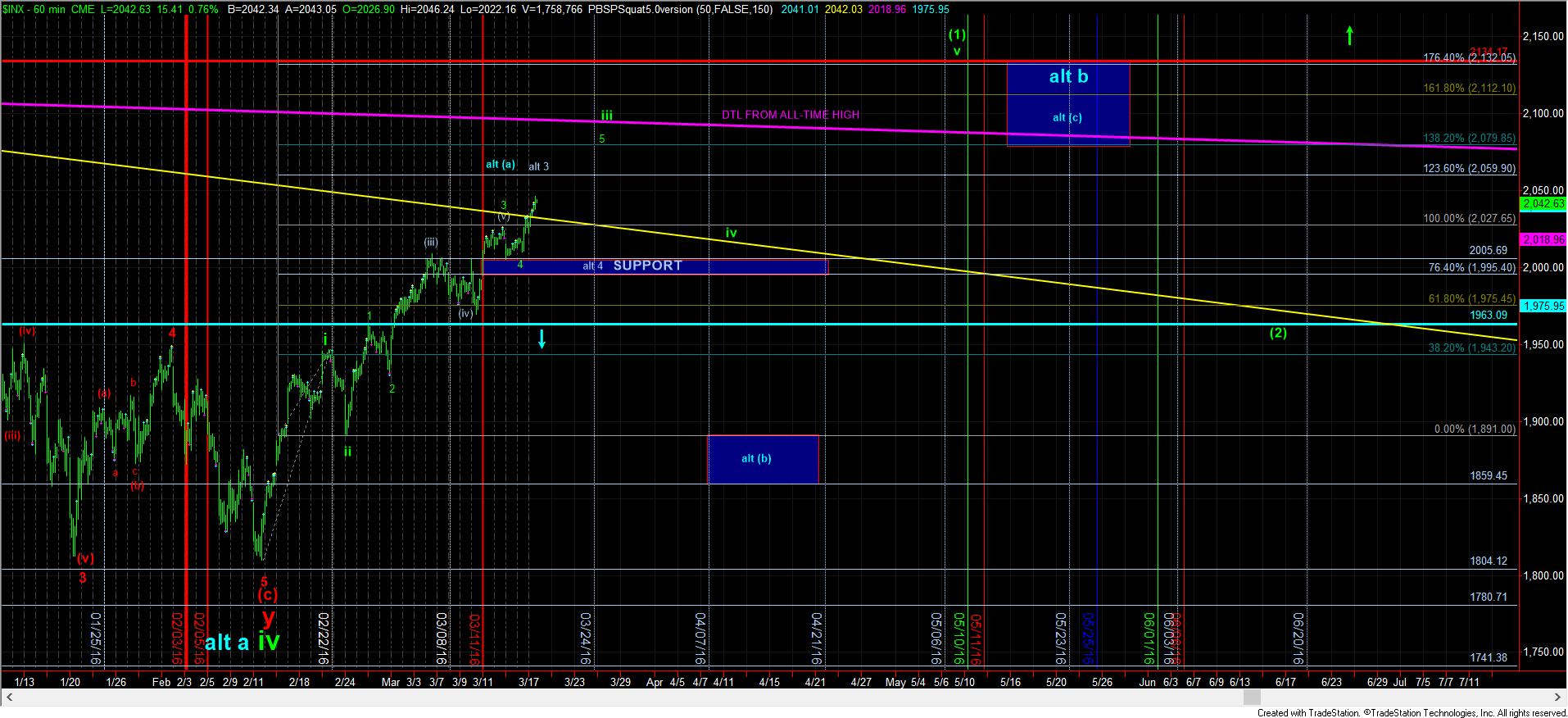 1turnchart