Still Moving Sideways - Market Analysis for Oct 27th, 2016
While we have wanted the market to complete this correction already, it seems like waiting for it has prevented it from completing. Maybe we should all look away for a day or two and it can complete on its own.
But, for now, we have been whipsawing back and forth within what we are counting as an expanding ending diagonal for the last segment of wave (ii). But, the issue is that the c-wave of wave 5 of this last segment should be an impulse down. Yet, the market has not given us any clear indications that an impulse down has begun in the SPX or ES.
So, while I am still looking for another drop to complete this structure, the lack of impulsive downside structure today leaves the door open that the b-wave may move sideways longer, or even that wave 4 may still be ongoing. Ultimately, we need to break below 2123ES (2130SPX) to signal that we are in the final throes of this drop in this c-wave of (ii).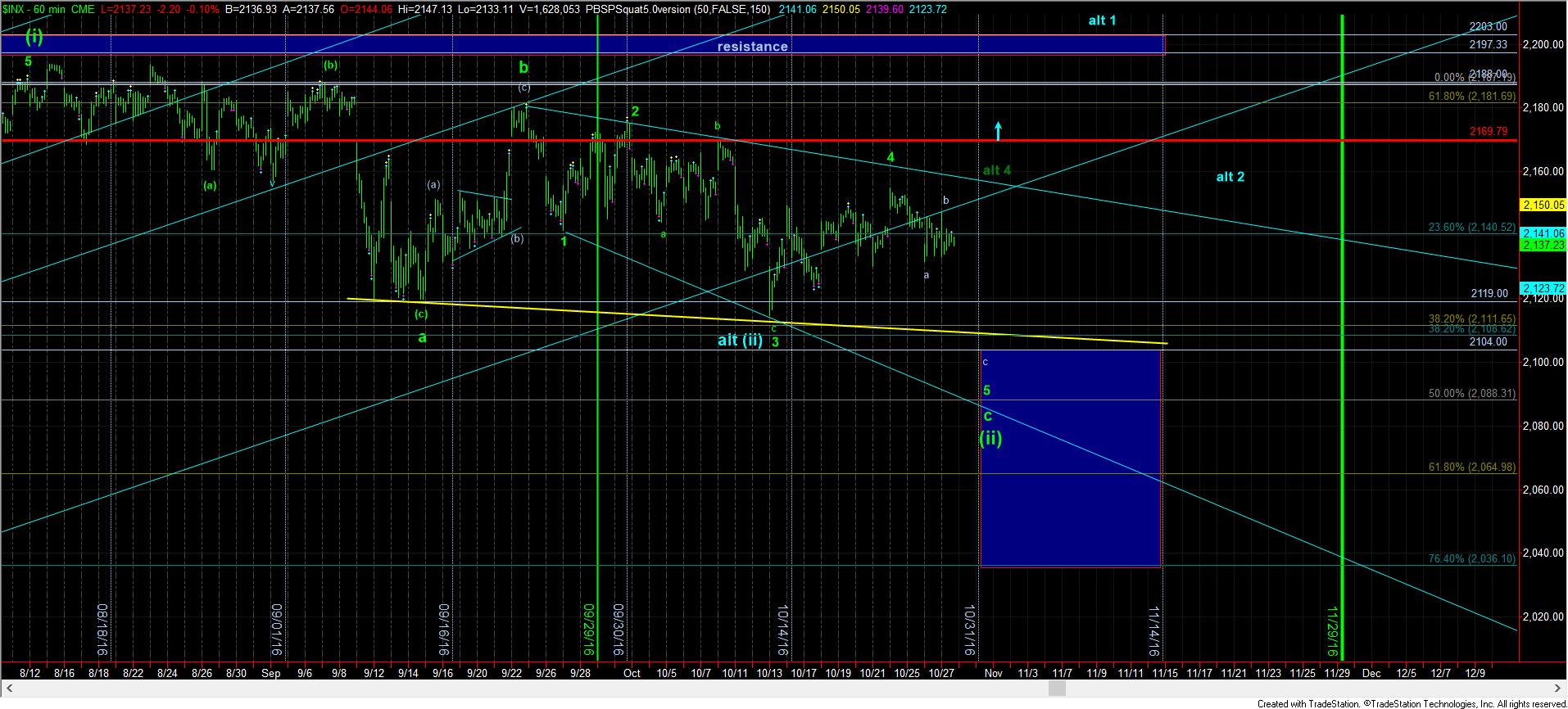 1turnchart