Still More Micro Complications
Again, I want to start this update reiterating the bigger perspective: As long as the market remains below 2939SPX, then pressure remains down, and the market is pointing much lower. The market would have to break out over that level to invalidate the immediate downside set up. And, remember, since we deal in probabilities rather than certainties, you must take these parameters very seriously.
The micro structure remains complex, especially if the triangle were to play out. If you remember, in one of my recent analysis of the triangle potential, I noted that at least one leg of the triangle becomes quite complex. While it is rare to occur in the (e) wave, should the market hold over 2860SPX this afternoon, then we have a 1-2 set up to point us to the target box overhead for the (e) wave of the triangle, which will clearly have become the complex leg of the triangle.
However, should the market break down below 2860, then I will have to view the rally into today's high as a wave iv in a leading diagonal down, which means that I would expect this drop in a 5th wave to be an a-b-c structure, which also causes me to modify the downside structure slightly, as now shown. It also would explain why the initial leg down looked more like a 3-wave structure.
Should we break down in a 5th wave lower, then we should hold over the 2820SPX level to complete wave 1 down, and then bounce in a wave 2. That same wave 2 would likely be a c-wave in the ES, as presented on the ES chart, and discussed last night.
A direct break down below 2820SPX is a warning that wave 2 may actually be in place already, but that is not my expectation at this time right now. But, it is certainly possible based upon the ES chart.
For now, I expect to see some more complications and whipsaw, but as long as we remain below last week's high, I still think we resolved to the downside in the coming week.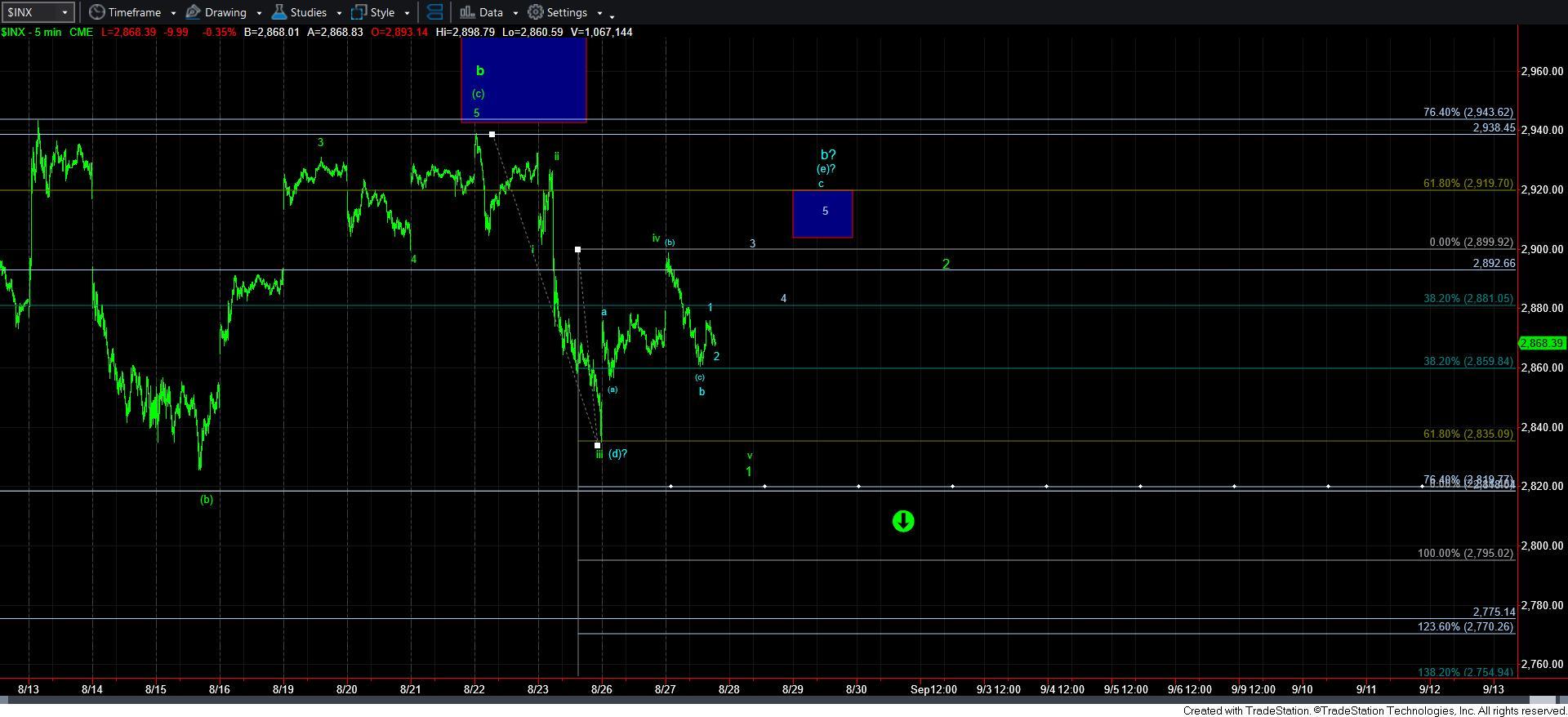 5minSPX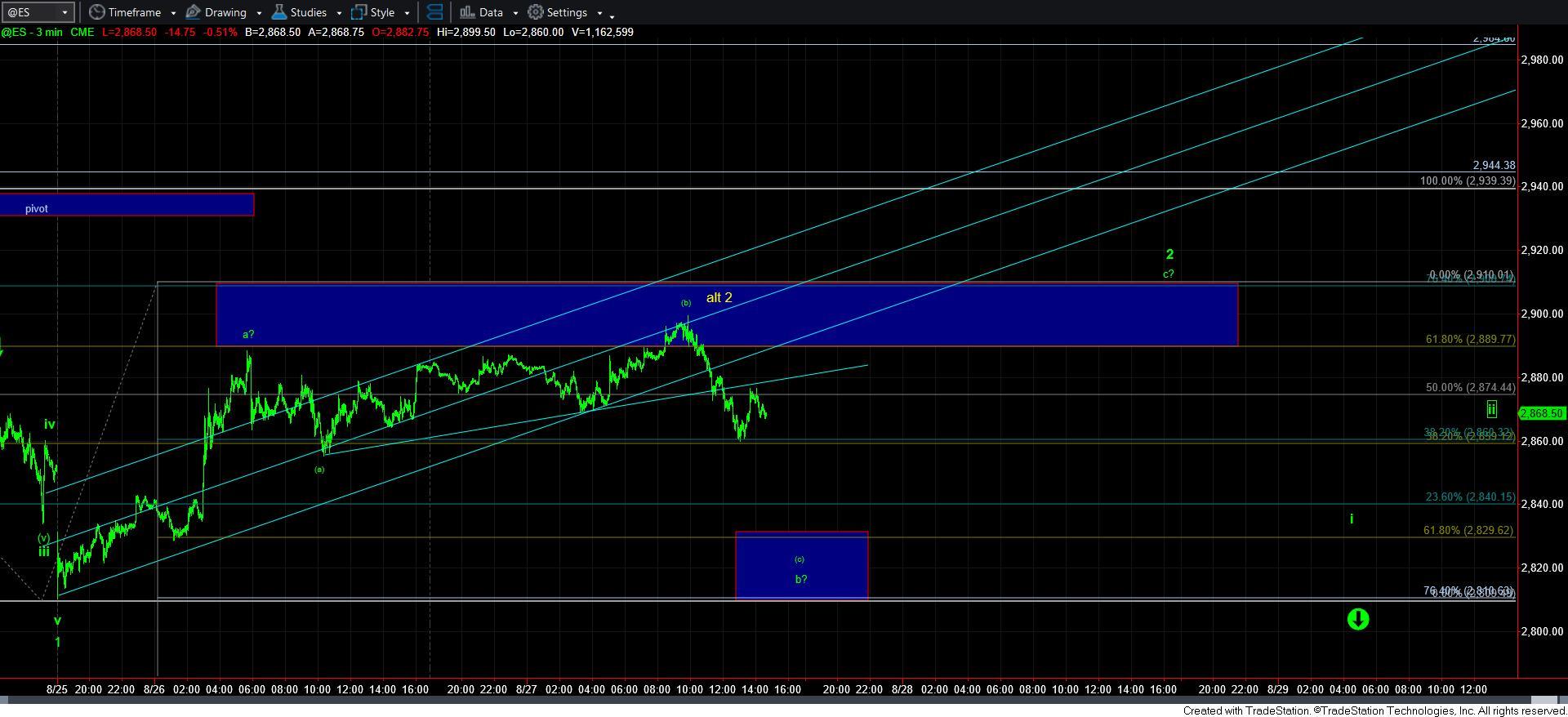 3minES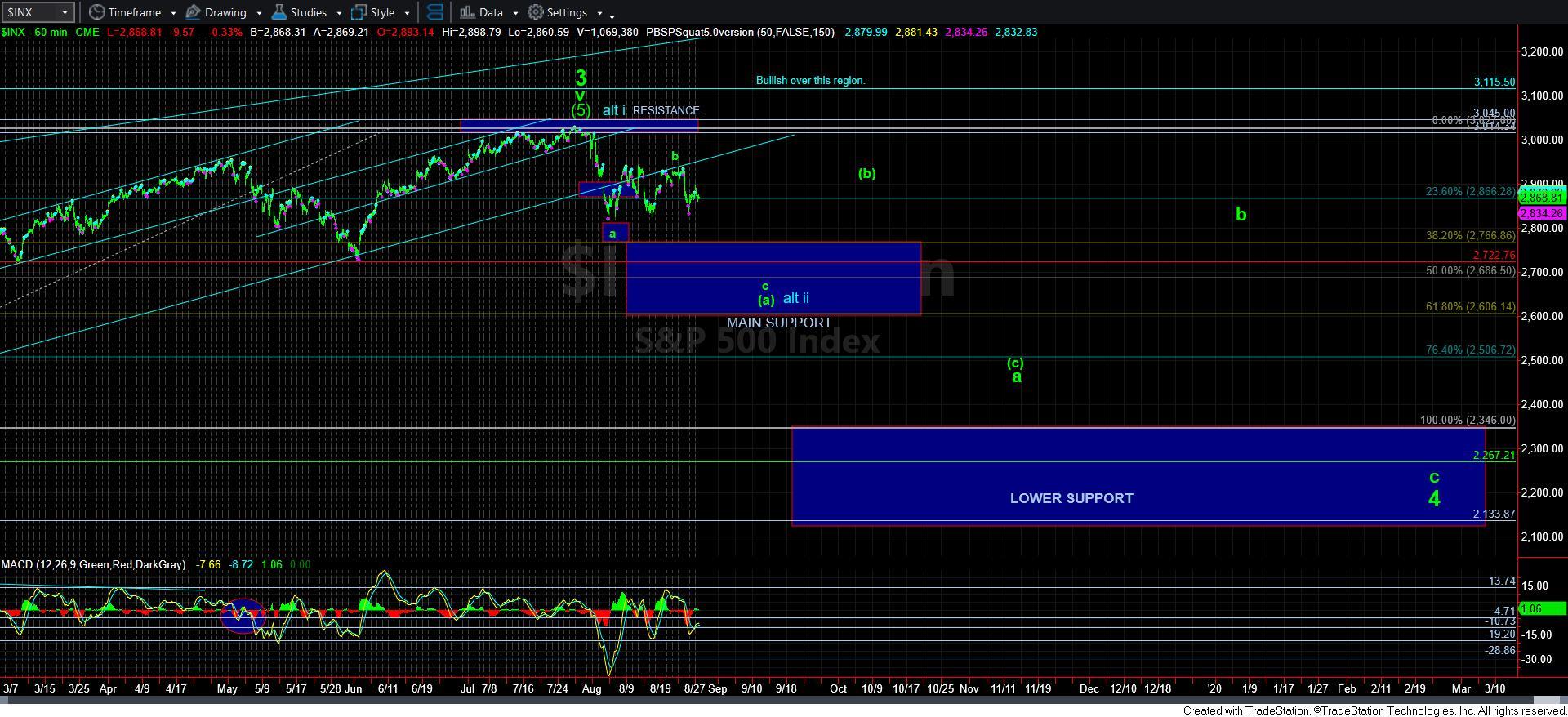 60minSPX