Still Messy, But One Less Path
The market has not yet provided us with a solid signal that we are dropping in the c-wave lower. But, with the spike (and reversal) of the support box on the ES, I have taken off the blue count, as this would seem too large to be a 4th wave in wave i of a 5th wave in the c-wave of the blue [a] wave.
But, that does not mean we cannot rally this week. As long as today's low holds, this pullback can be a [b] wave within the b-wave consolidation we have been tracking. And, the [a]=[c] region for that would point to the .764 retracement of the a=wave down in the 4020ES region. So, if the market breaks out over the 3982ES region, then that is what I have to assume is taking shape.
Other than that, there really is not much I can add to the weekend update. I am still looking for more of a pullback to look for a potential long-side trade, which will ideally point us to at least the 4300SPX region.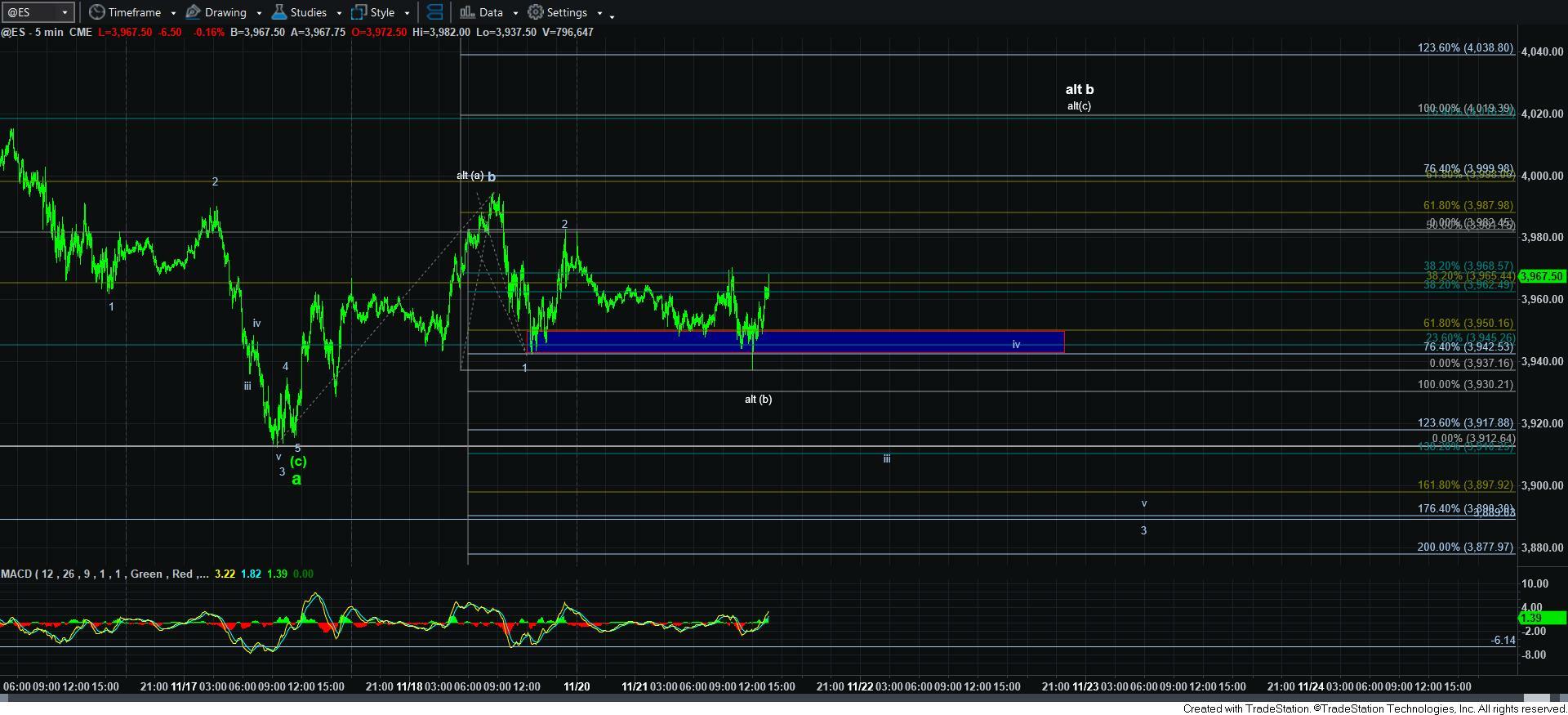 5minES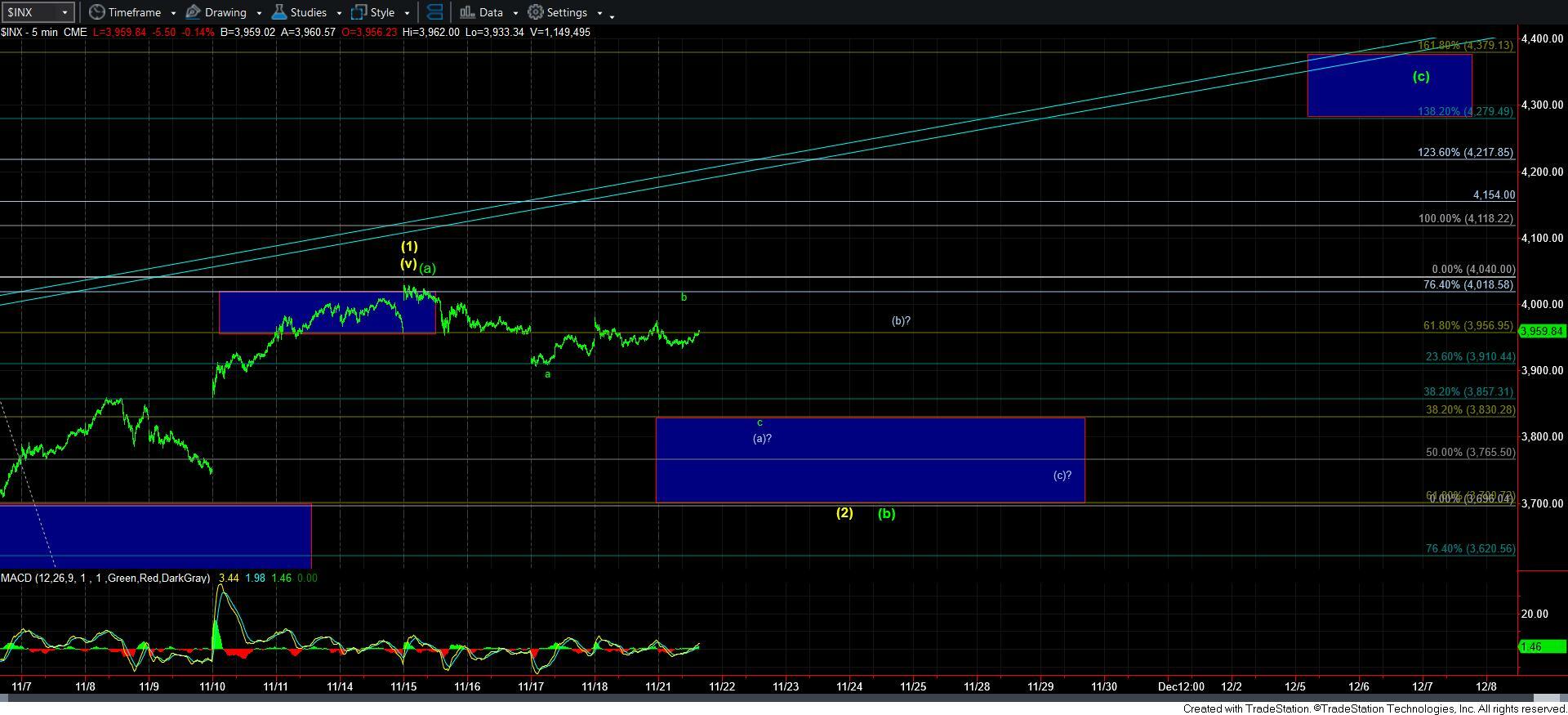 5minSPX
60minSPX